Home

/

Sunday Brunch French inspired recipes
Sunday Brunch French inspired recipes
It's time to think about the weekend!
Do you have any plans ? Why not treat yourself and your loved ones with a brunch.
Add a little je ne sais quoi to your Sunday brunch with these French inspired recipes!
Start with the right cocktail : Mimosa.
It really doesn't get any easier than this, since the basic mimosa recipe calls for a bottle of your favourite sparkling and juices. Once you combine the three ingredients, you are all set to celebrate.
Ingredients
Directions
Fill a champagne flute 1/3 full of the juice mixture and top with champagne!
Tip
Add a twist to the classic recipe with a touch of colour for more happiness in your flute
Top up with 2 tbs of Grenadine!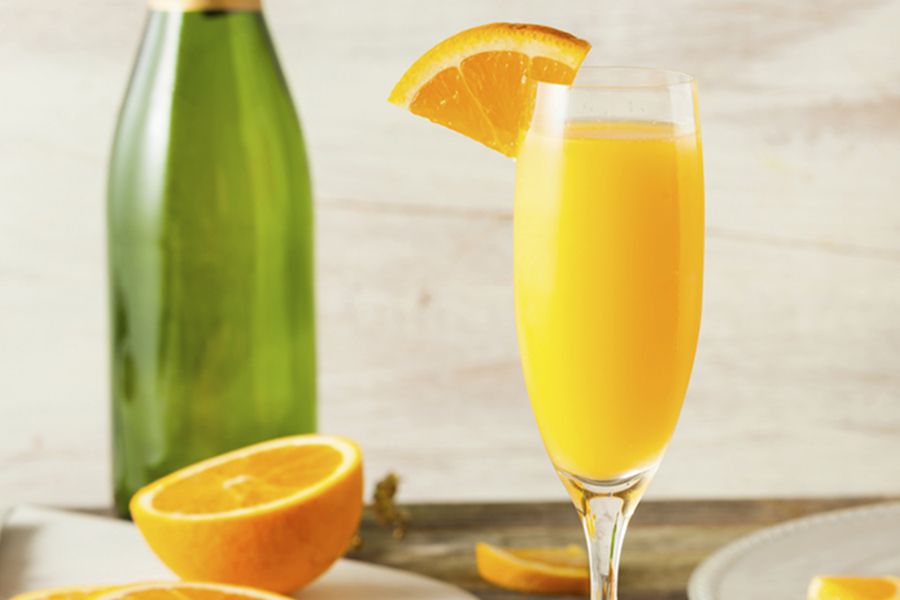 Now ready for some yummy food ?
This Cheesy Oeufs Cocotte recipe is the quick-but-fancy breakfast recipe you've been waiting for – baked eggs with cream, melted cheese, ham, and toast.
WHAT IS A COCOTTE?
A cocotte is a round baking dish that typically has little handles on its sides; very similar to a Dutch oven. The word itself can be translated from French to mean "pot" or "casserole dish". It can also refer to hens or chicks, or even a term of endearment.
Ingredients
1 tablespoon olive oil, or to taste
1/2 cup finely chopped ham
1/2 cup heavy whipping cream
salt and ground black pepper to taste
2 eggs (per person)
1/4 teaspoon chopped fresh chives
Directions
- Preheat the oven to 180 C
- Brush butter or oil inside of the ramekins; set aside.
- In a bowl, grate the Gruyere or Comté cheese and chopped ham.
- Then add in heavy cream, salt, freshly ground pepper. and chopped chives Whisk until mixed.
- Crack one egg in each ramekin. Then divide the filling equally among two ramekins.
- Arrange the ramekins in a baking tray and pour boiling water in the tray.
Bake for 15 minutes, or until your preference.
Serve with toasted bread or baguette when hot.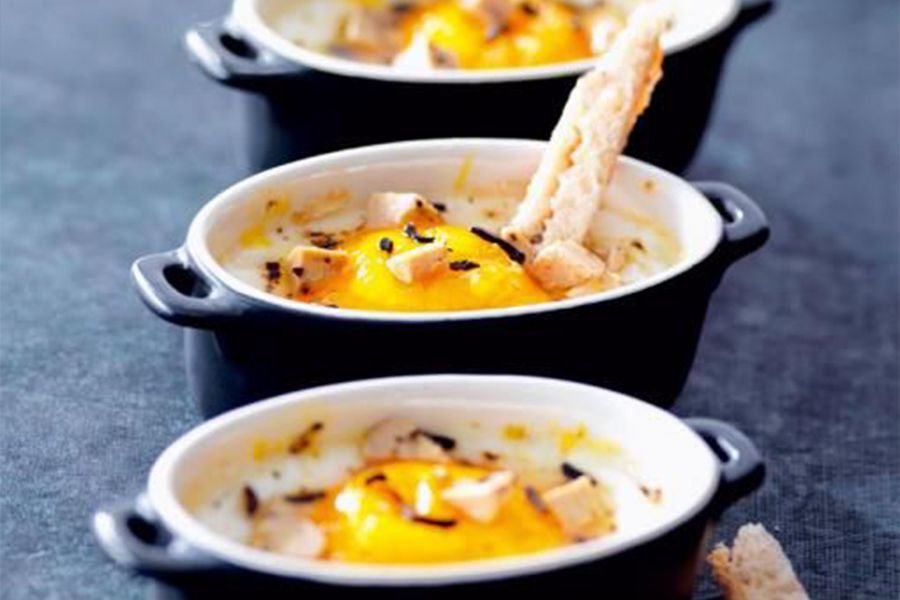 A brunch wouldn't be complete without sweets!
For all the sweet tooth based in Auckland, collect pain au chocolat or croissant from L'Atelier du Fromage.