Home

/

Scott in France June 2019 | Day 1
Scott in France June 2019 | Day 1
After a dreadful arrival day at CDG in which we experienced the vagaries of the French bureaucratic system at its absolute worst (endless queuing and missed trains), Lydia, Gavin and I eventually made it to our starting point, Banyuls-sur-Mer.
This is about as far as you can go on the Mediterranean coast before you go into Spain. We awoke to a beautiful blue sky day, 23C, and the most amazing outlook from our Hotel room balcony. Lydia wanted to stay here and meet me back in Paris.
First appointment with Jean-Michel Parce at Domaine Mas Blanc. With only 6ha of vines this is tiny but still the icon for these amazing vin-doux-natural sweet wines. The news here is that it looks very likely that his daughter and son in law winemaker/owner of Domaine Pic Joan will be taking over. These are seriously mind blowing wines including one from a solera started by his grandfather in 1925.
From here it was into unknown territory in the hills around St Andre west of Perpignan. The Roussillon has become a hotbed for young naturalist vignerons, and I was keen to try the wines of Stephane and Caroline Morin. Both are incredibly passionate about their wines, and their non interventionist practises. Very focused wines with surprisingly low alcohol and wonderful freshness. And I tasted the first orange wine that I would actually drink, Cuvee Que Pasa!
A short drive to Trouillas and lunch at Domaine Treloar. Kiwi Rachel Treloar and English husband Jonathan Hesford are creating something special here, it's been a huge ongoing renovation job for them. They showed us amazing hospitality with a simple but very tasty barbecue lunch with their daughter, Lydia, and Jonathans mother. The reds range from great value to the really serious Tahi, however the big standout for me was the white Terre Promis a blend of Grenache Gris, Macabeo and Carignan Blanc, A super wine.
To finish the day a rather tortuous drive back into the hills and a visit at Clot de l'Oum near to Belesta. Everywhere you drive in this part of the Roussillon the peak of the Canigou towers over you. Its still covered in snow even though we were basking in 24C. Gilles Troullier conducted the tasting for us at this high profile natural producer and again what struck me was the acidity in these wines, both red and white are linear and focused, the white in particular is fantastic.
So the Roussillon has been a wonderful surprise, not at all what I expected, the producers are really connected with their land and the wines were not heavy but wonderfully pure, fresh and mineral driven. Tomorrow the Languedoc.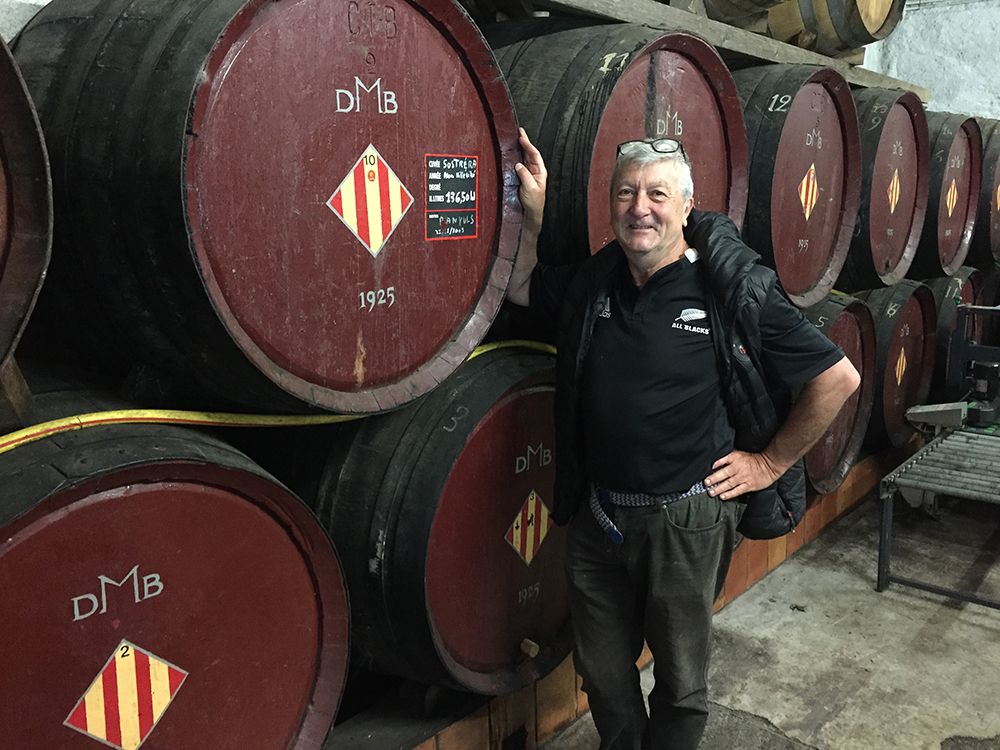 Jean-Michel Parce with the old solera
Lydia waterfront banyuls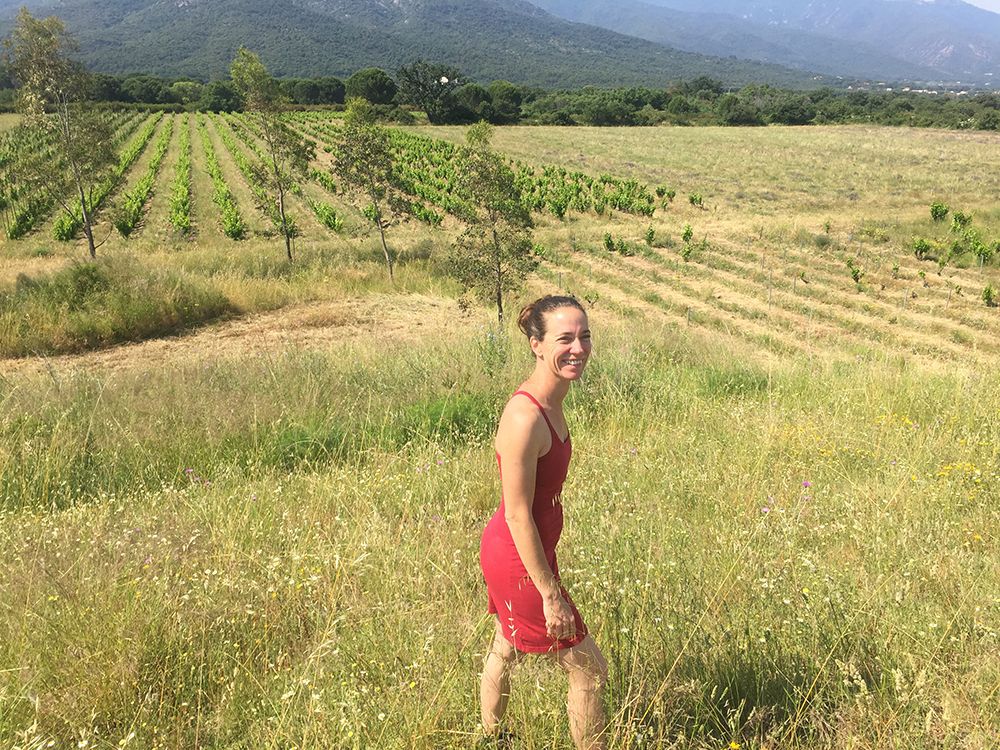 Caroline Morin on the roof of the chai, which is buried under a metre of earth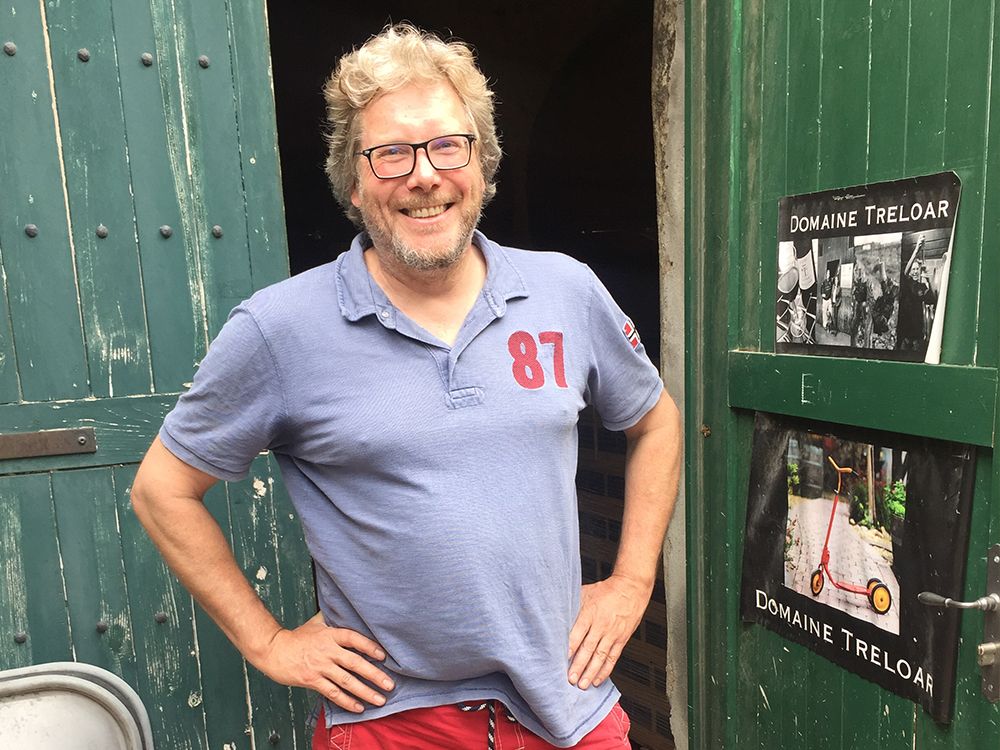 Jonathan Hesford from Domaine Treloar