Home

/

JC in France January 2020 | Day 2
JC in France January 2020 | Day 2
Day two
Jet lag? What jet lag? Too many things to do, people to see and so many wines to taste!
Our three best Alsatian producers are on the sheet today – A real treat.
First was at the fanatic Jean-Christophe Bott at Domaine Bott-Geyl near the village of Riquewhir. He tends 15 hect of vines all converted many years ago in biodynamic. Tastings here are quite something else! We do them in the beautiful cellar (also cellar-door) just under the family home. There are always many many wines to taste. Jean-Christophe holds his wines in the cellar a bit longer than most (he likes and can afford to release them when he believes they are ready to go to the market). In result the wines are complete, grown-up, complex and…wonderful. You must try his Gewurztraminer Grand Cru 'Sonnenglanz' 2012.
Jean-Christophe and his wife Valerie invited us for a 'simple' lunch… Foie-gras with black truffle (which had just arrived the day before from the South-West of France) following by fresh pasta, smoked salmon and more truffle!
After lunch we had to rush to the Domaine of Marcel Deiss in the quiet village of Bergheim. There is a revolution happening at this Domaine! The new generation (and an open-minded older one) are in the process of creating 'village/varietal' wines - (Berckem, Ribeauville, Zellenberg etc..). Watch out for the super smart and symbolic new packaging. The wines are stunning and true to the reputation of this very old Domaine. Also always a great pleasure to have a chat about 'the terroir' which they are so focused on.
The highlight (as is often is!) of the day was at Domaine Albert Mann. Probably my favourite one and one, I have been working with for over 20 years. The whole family was here to welcome us. The very big and exciting news here is that the young Antoine (Jacky and Marie-Therese'son) is back at home! It is wonderful to see the new and passionate generation, with the drive to become even more sustainable, after many experiences away (Burgundy even NZ), joining this amazing family Domaine. Their 2018 and 2019 wines are simply stunning – We tried many from Pinot Auxerrois to Gewurztraminer, from regional to Grand Cru, from dry to sweet and even Pinot Noir. Without a word of exaggeration they are today the best producer of Pinot Noir in Alsace. If you do not know the wines of this Domaine please do grab yourself a bottle or two! We had dinner with Jacky and Antoine at their local food joint. For dinner Jacky took a bottle from the cellar of Albert Mann 'St Clair' Pinot Noir 2012 . It was a very smart red wine from Alsace! Watch out Burgundy!
Big day and we are both pretty tired tonight!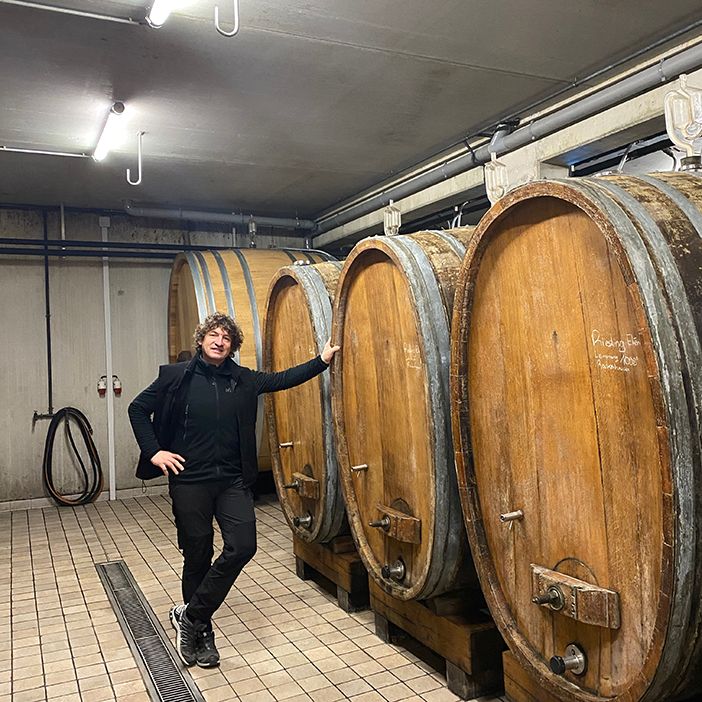 Jean-Christophe from Bott-Geyl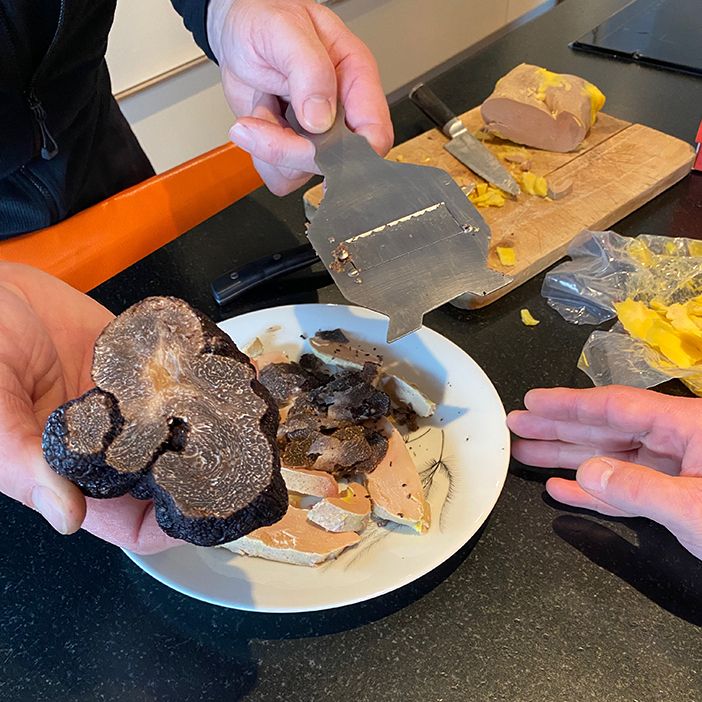 Truffle and Foie Gras
The beautiful town of Colmar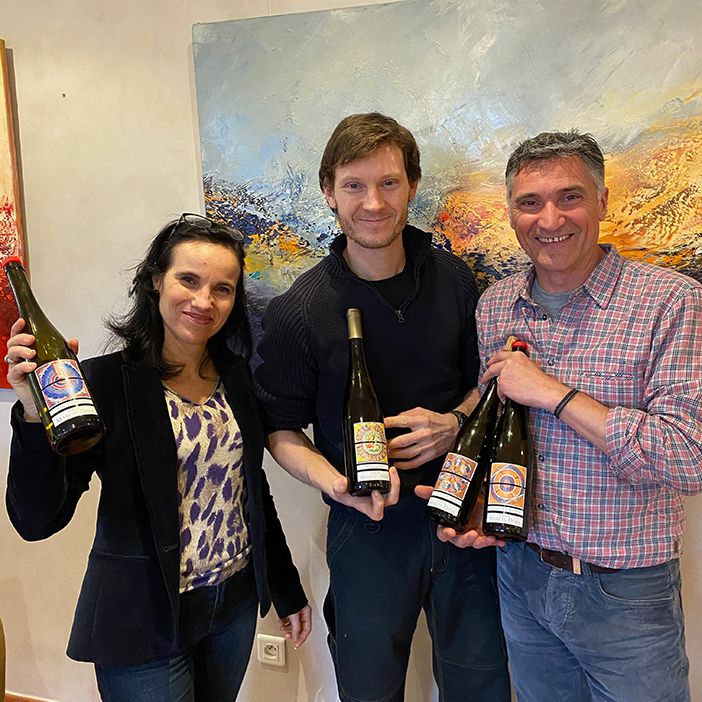 Marie-Helene and Matthieu from Deiss