JC in France January 2020 | Day 3
Day three
Beautiful morning! Cold but blue sky. Last breakfast in our little hotel in Eguisheim. This morning we had meeting at the 'Domaine viticole de la ville de Colmar', the single vineyard 'Clos St Jacques' is situated right in the middle of the town of Colmar and it now belongs to the big group – Les Grands Chais de France. It is an impressive site dating back to 1895. They do produce a large range of wines from the Clos but also from the neighbouring villages. The tasting was well organised and pretty formal in one of the large room of the original building. We had lunch in Colmar and I could not help myself to have the Choucroute (local speciality made with sauerkraut) but with fish rather the traditional meaty ensemble - A lot healthier!!!
Our next meeting was a very new place for us and recommended by a friend of mine in New Zealand. Agathe Bursin is a one-woman show with her 6 hectare vineyard in the very quiet village of Westhalten, South of Colmar. She took over the family vines in 2000 and her reputation is very much on the increase – You understand why when you try the wines and listen to her true passion. She is one of a kind – An amazing story-teller and energy coming out of her pores. Unfortunately no wine to sell so we will have to wait and maybe one day we might get few bottles. Time will tell. A great visit though.
We did then the long drive (over four hours) from Alsace to Chablis. Thank God it was all motorway as the weather was getting wetter further North we were driving. We arrived in Venoy, few kilometres out of Chablis (Hotel le Moulin de la Coudre) close to 8.30pm. We managed to have a nice 'caille farcie aux pleurottes' for dinner before going to bed! We will be staying here for two nights.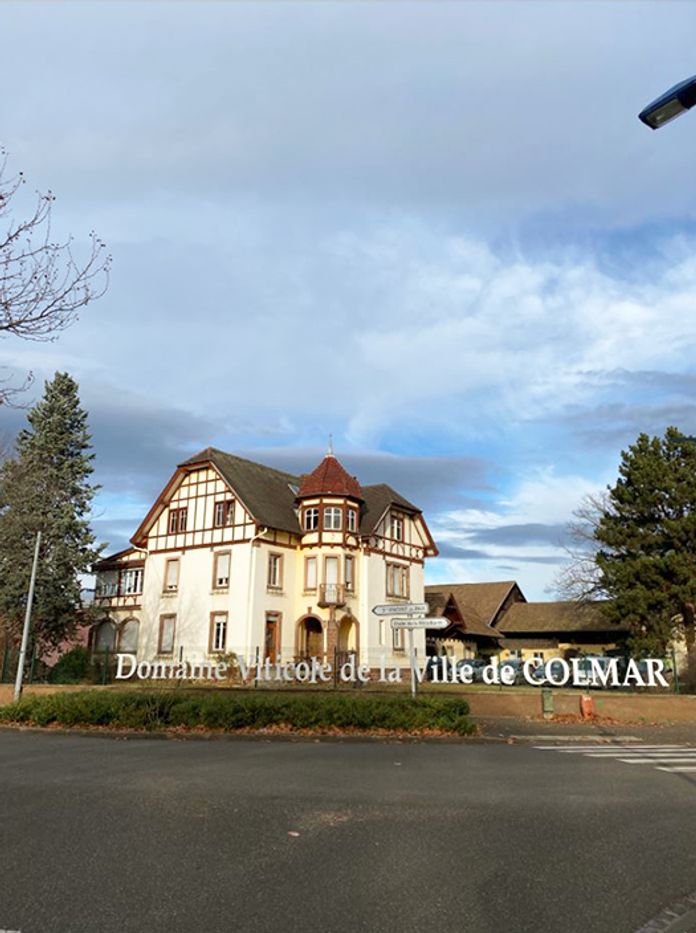 Domaine Vitcole de la cville de Comar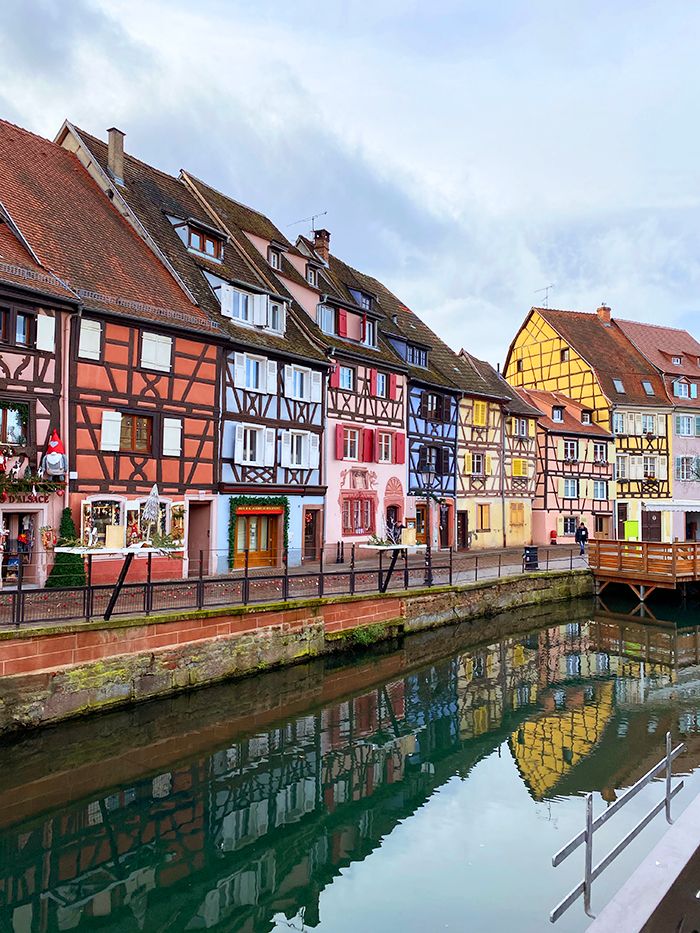 Town of Colmar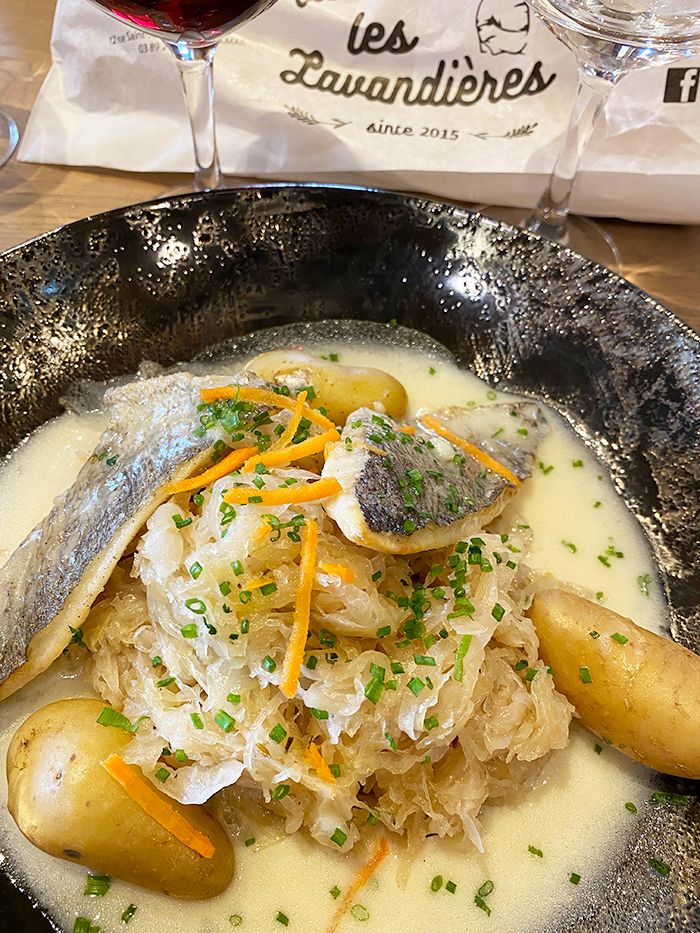 Fish and Saukraut for lunch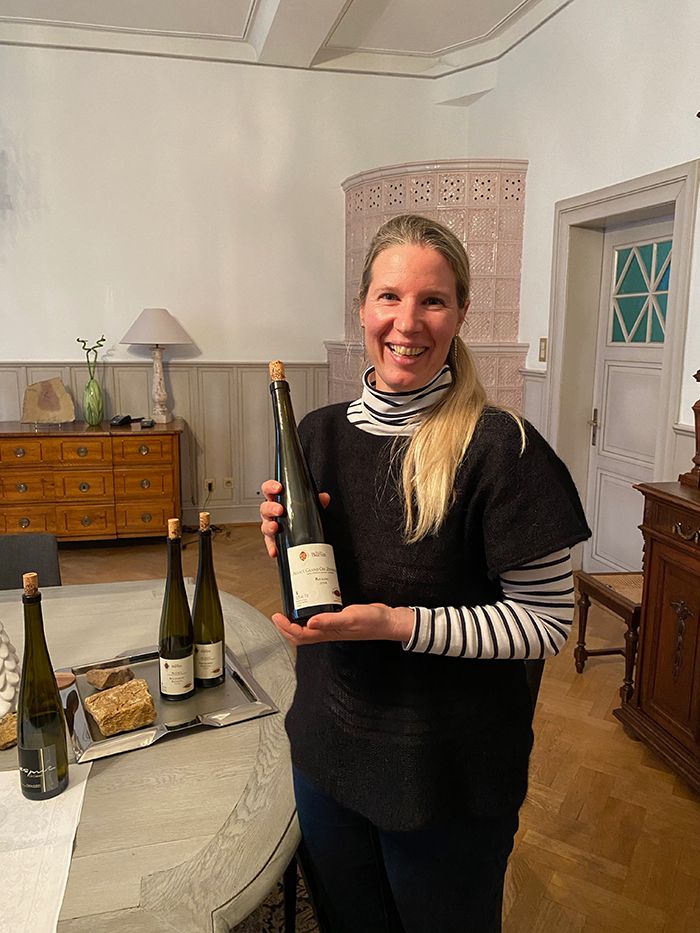 Agathe from Agathe Bursin