JC in France January 2020 | Day 8
Day eight
Beautiful blue sky this morning! Coolish of course (4degrees) but should warm up a bit during the day.
Big day with visits and tastings. The first one was in the village of Meursault at the ever most famous Domaine Roulot. We did the tasting with five other people (wine distributors from Germany and England) – Jean-Marc Roulot was away and Paul ran the tasting for us. This Domaine sets the gold status for the Appellation. Their wines offer a profound sense of focus, tightness and purity. Their flinty minerality and pitch-perfect acidity has more in common with the finest Chablis. Their 2018's although with the ripeness of the vintage are no exception. They are expensive, even very expensive, but worth every drop if you are enjoying that style of wine. A tasting here always reminds me of a church service with more wines!
Our next meeting was at Domaine Paul Pillot in Chassagne Montrachet. It has been completely taken over by Paul's children, Chrystelle and her brother Thierry since 1999 – A class act. As we came in we were lucky to see again Paul (the father). At 72 years old, he's the funniest, full of life and charismatic personage – Someone you want to put in a picture frame and hang it on your dining room's wall! The wines are so good now at this place, it has been a real pleasure to represent them in NZ for over 15 years. Their 2018s show the ripeness of the vintage but manage to have a mineral and clean finish.
We had a beautiful lunch at 'Le Soufflot' in Meursault. Highly recommended as they have a huge wine selection at very reasonable prices and brilliant classic French cuisine revisited.
Our tasting after lunch (which is always the hardest one to go back to) was in the village of Santenay. Situated to the south of the Côte de Beaune, it has all the charm of a holiday village. Domaine David Moreau (originally Jean Moreau) is a minuscule one – Just over 5 hectares of vines. It is run since 2009 by the young and dedicated David Moreau. Prior to that David has worked with Olivier Lamy in St Aubin and Domaine de la Romanee Conti in Vosne Romanee as well as doing a stage in New Zealand at Neudorf – Very impressive CV! His 2018s have the hallmarks of the vintage: Fruity, ripe, juicy and yet with a nice freshness at the end. They are well-priced and a good introduction to the wines of this Appellation. We have in stock some of his in the 2104, 2015 and 2016 vintage.
Our last tasting of the day was 40 minute drive North to the most revered village of the Cotes de Nuits – Vosne Romanee. Here we met Sebastien Cathiard of the famous Domaine Sylvain Cathiard. For few years now Seb has complete control of the Domaine taking over from his father. He has inherited some of the most beautiful and sought-after pieces of land that you can get in this part of Burgundy. Cathiard's wines show youthfulness, exceptional energy and purity of fruit along the whole range. His 2018 are just simply superb! We did even try the Domaine's flagships: Vosne-Romanée 1er Cru 'Aux Malconsorts' and the exceptional Grand Cru 'Romanée St Vivant' (only three barrels produced). This very young man will keep going and will be very soon, if not already, the super-star of the village.
We had dinner in Beaune at 'La Maison du Colombier'. A stunning little restaurant with a huge and well-priced wine list which is also the 'rendez-vous' of local winemakers, wine importers from around the globe and Burgundy food and wine lovers. Our oldest daughter Charlotte is about to start working there, as a waitress, from February to November mainly to improve her French and her Burgundy wine knowledge. If you are passing by, please do make a point to go in to say Hi to the Kiwi girl – I am sure she will be very happy to talk about home!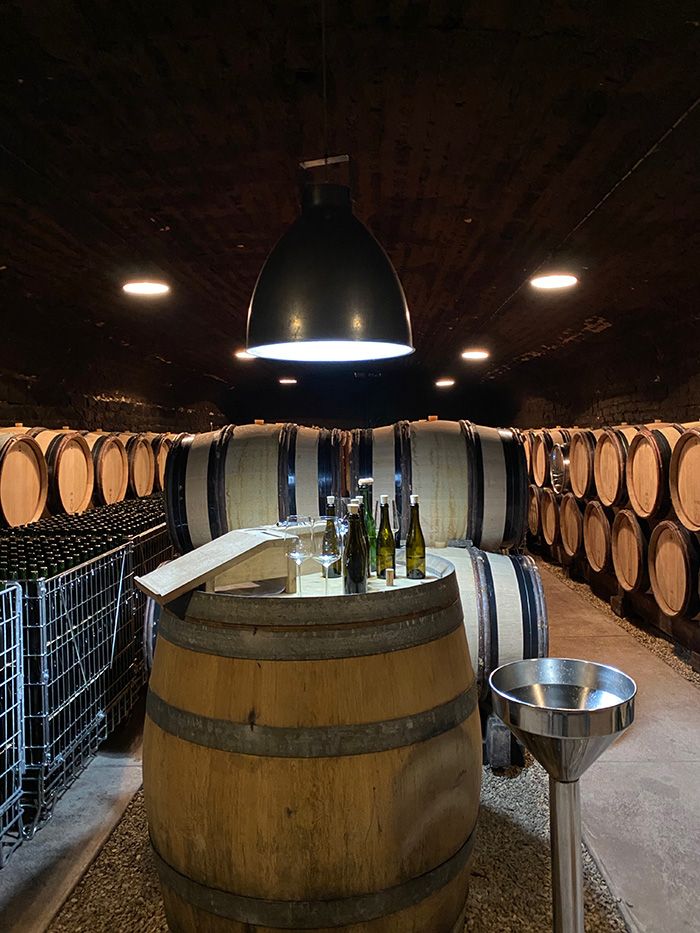 Tasting at Domaine Roulet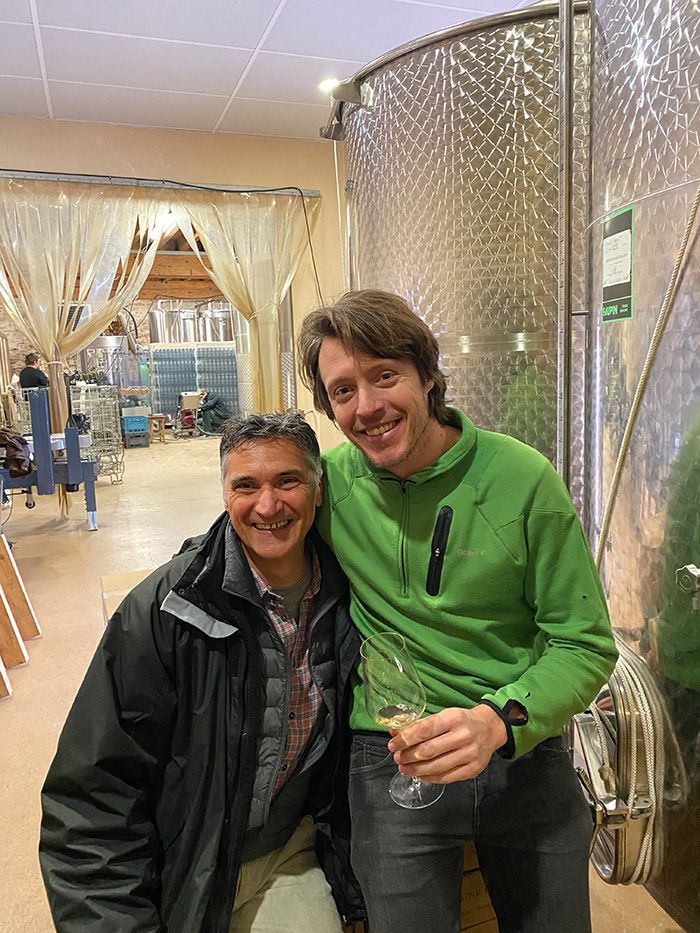 JC and Thierry from Domaine Paul Pillot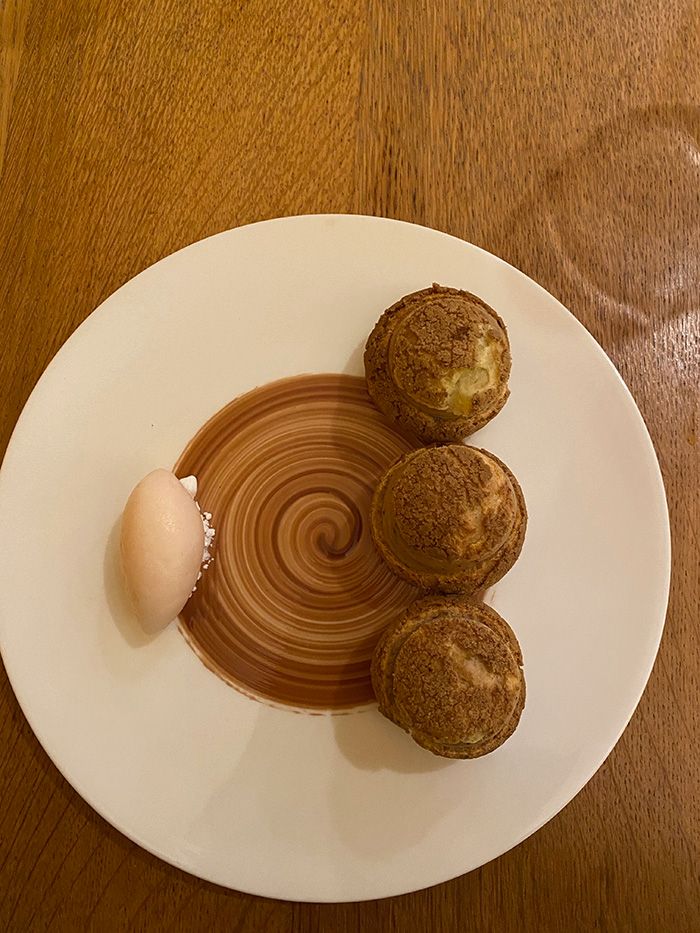 Dessert at Le Soufflot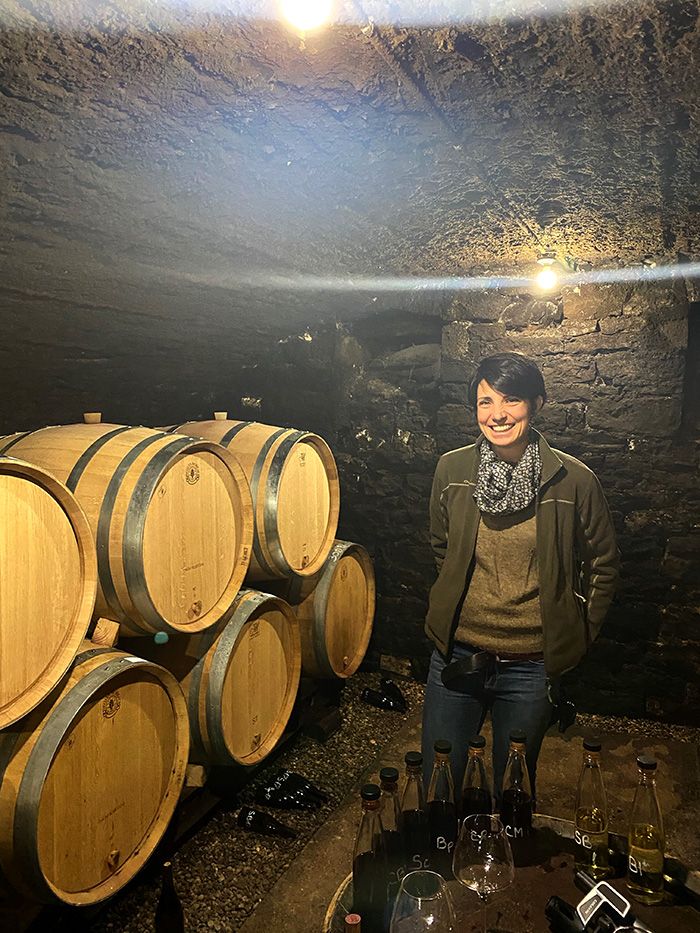 Blandine, the wife of David Moreau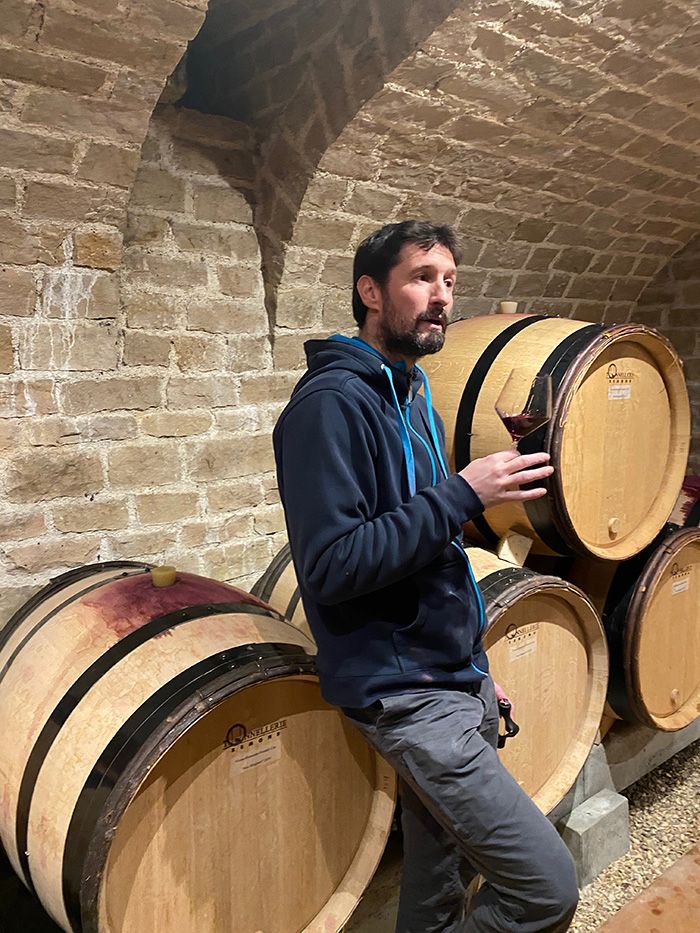 Sebastien Cathiard of the famous Domaine Sylvain Cathiard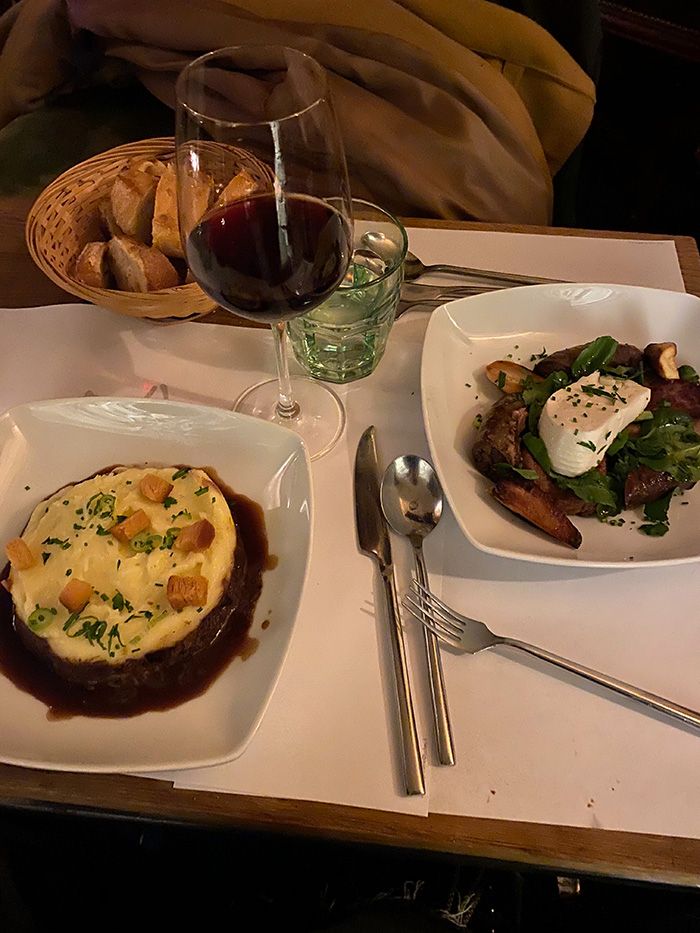 Maison Du Colombier