JC in France January 2020 | Day 12
Day twelve
We were saying this morning how lucky we have been with the weather! It is cold but no sign of rain or even worse snow!
From our hotel we drove only few kilometres to our first appointment. It is only 9.00am and our bodies are desperate for more wine in its system! We met Christophe Cordier from Domaine Cordier in the Pouilly Fuissé landscape and Appellation. He's a Chardonnay specialist with its 25ish hectares of vines nestled high above the village of Fuissé. His 2018s are voluptuous and yet subtle, with layers of stone fruits and minerality. They have a textured mouthfeel and long finish with notes of nuts and 'acidulés' fruits.
Christophe was very keen and interested to talk more about New Zealand as his daughter Juliette (22 years old) is travelling in our country at the present time.
One of my favourite Domaines in the region was our next appointment . We have been working with Domaine Saumaize Michelin for more than 18 years. Also a Chardonnay producer based in the tiny village of Vergisson just below the 'roche' (pure limestone outcrop) of the same name. Roger Saumaize and his wife Christine and now their son Vivien runs 9 hectares on the Appellations: Pouilly-Fuissé, Saint-Véran and Mâcon-Village blanc. Every year they also purchase fruit in Viré Clessé from a friend of theirs. As a family, they are dedicated to the health of their soil and vines and to producing wines which fully express the terroir of their favoured part of the Mâconnais region. They've been practising organic viticulture for more than twenty years and following biodynamic principles since 2005. Their 2018s are just superb! The full range shows ripe and rounded stone and citrus fruits with slightly creamy and dry oaky notes are well integrated giving a good clean acidity and a long finish. They took us for a quick bite at one of local restaurant. It is always a huge pleasure to see them again.
Another Estate which I always have great pleasure to see and to try the wines is Mathieu at Domaine Marcel Lapierre. Mathieu is a bit mad but a very very nice and talented madman! He (joined by his sister Camille few years later) took over the family Domaine at the sudden death of his father Marcel. Marcel Lapierre was a leading light in France's natural wine movement until his untimely death in 2010. A hero to many winemakers, he was one of the first to embrace biodynamics, wild yeast, and minimal use of sulphur. Mathieu and Camille hold the same values and produce fantastic wine as naturally as possible while ensuring the bottles reach the consumer in perfect condition! We tried the 2019s (the 2018s are already in NZ) and I am pleased to report that we are back to a more classic/traditional vintage. The Gamay grape expresses all its delicate and floral characters with fresh small berry fruits. Well balanced and soft structure. A delight!
After this great tasting we drove to my home town (St Etienne) to catch up with my Mum, one of my sisters and nieces. We had a dinner at one their favourites place. We will take half a day tomorrow to do some washing and a bit of rest before going down to the Northern Rhone. So many more tastings to do!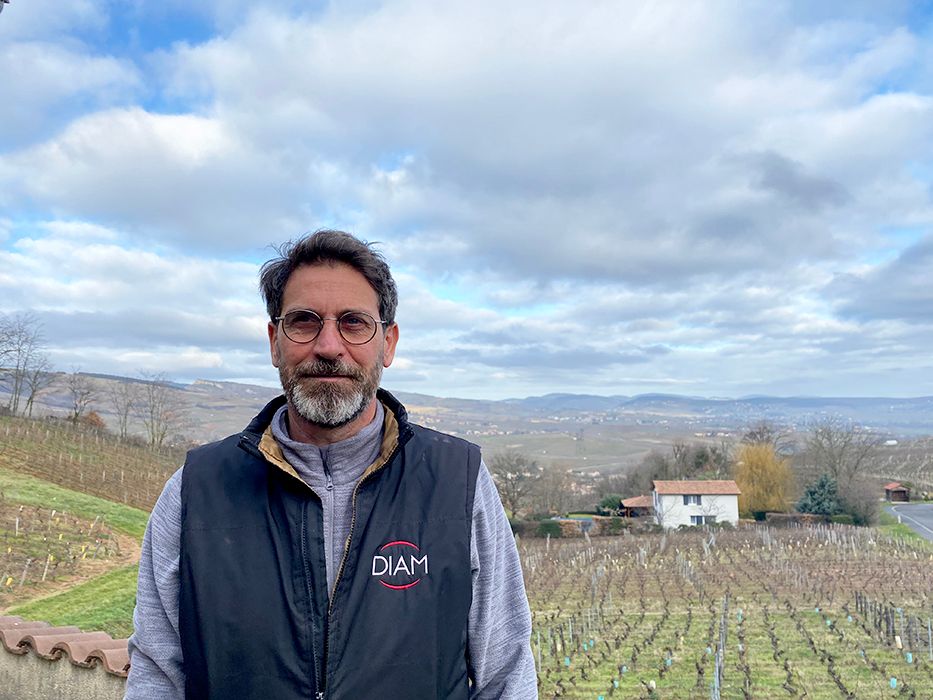 Christophe Cordier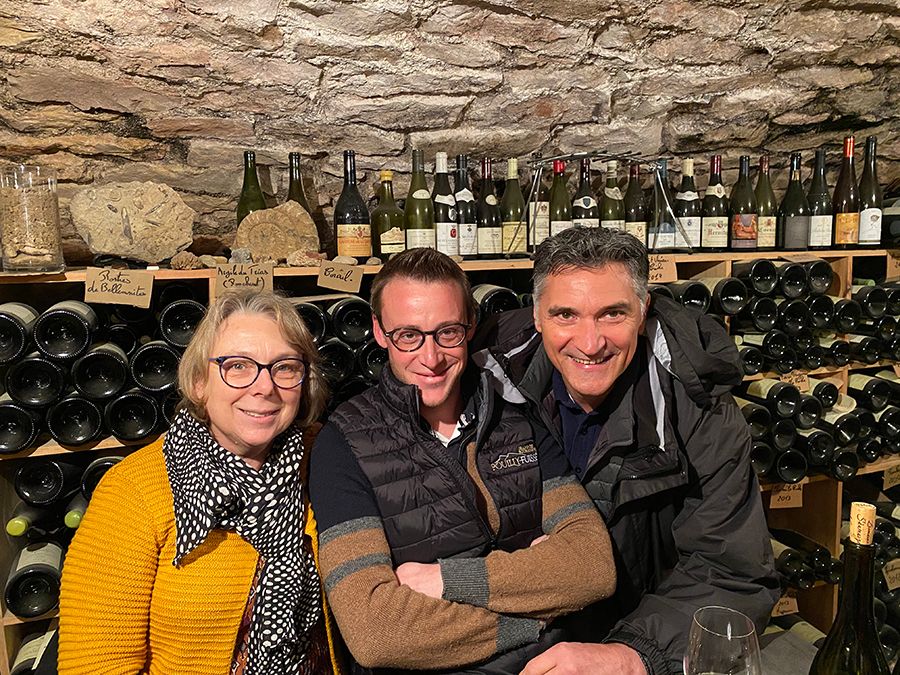 JC & Saumaize family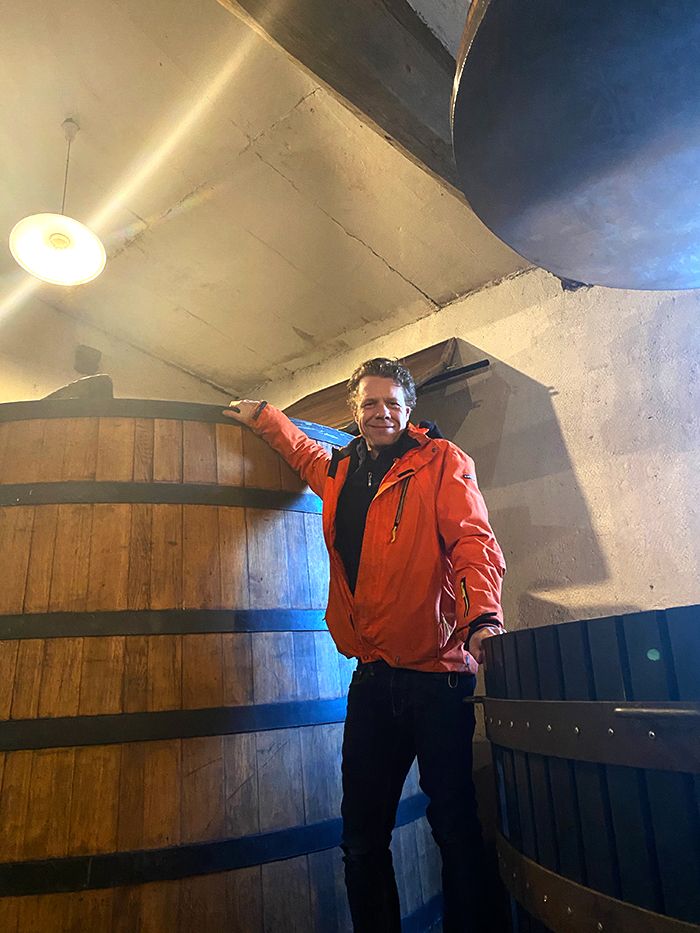 Mathieu from Marcel Lapierre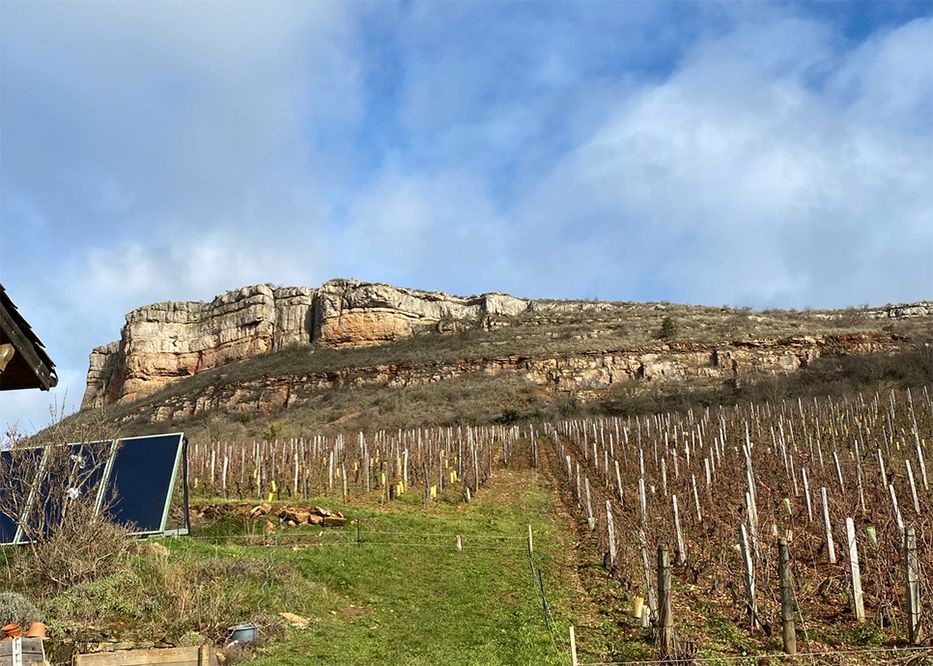 Backyard of the Saumaize family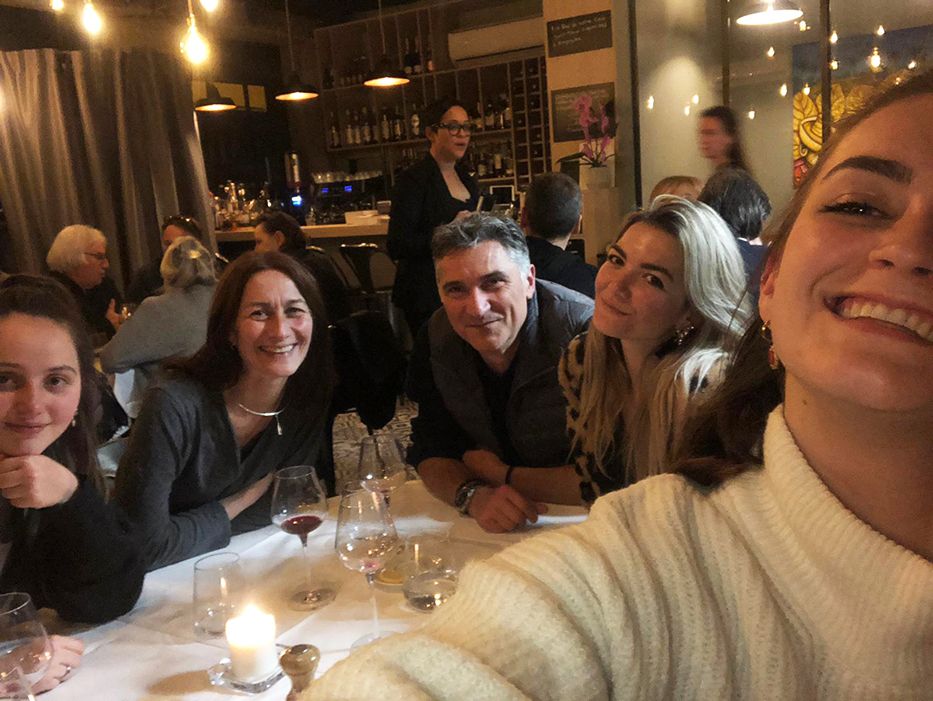 Dinner with the family
Emilie & mum