JC in France January 2020 | Epilogue
Epilogue
Last day of tastings before heading off to Paris to catch up my flight to NZ! Emilie will be staying few days with my Mum before catching up with her sister Charlotte (who's arriving on Monday). They will have few days in Amsterdam and Paris for a bit of a sister bonding, shopping and eating! Emilie will then fly back to New Zealand to finish her degree while Charlotte will take her position at 'La Maison du Colombier' in Beaune.
This morning we are in the very far North of the Rhone Valley – The Appellation of Côte-Rotie. At MV we like to describe it as the 'bridge' between Burgundy and the Rhône. The cliff-like granite hillsides (beautiful to the eye) seem to have burst from the Earth with vigour and violence. Only the truly dedicated would decide to make their living here. No tractor on Earth can plough these vineyards – everything has to be painstakingly done by hand. This is the Syrah grape homeland!
Our first visit was at Domaine Clusel-Roch – A newish Domaine for us and a good contrasting style with our other Domaines of this Appellation. We tasted the 2018s and 2017s. The style of the house is there! Mineral-accented red and blue fruit characters with a touch of olive tapenade and spices. 'Douceur' and incisive on the front palate. Concentrated but lively, showing excellent closing focus.
We kept the big one, the best one for the end! Domaine Jean-Paul et Corinne Jamet. Do not be mistaken with the Domaine Jean-Luc Jamet. Not the same!! 'The quintessential classicist Jean-Paul Jamet is revered by those who love Côte Rôtie of incredible nuance and ethereal balance'. Doing a tasting here is a bit like doing a steep stage of the Tour de France with the commentator giving you all the secrets of each individual barrel! The experience is unique, memorable, tough, long, informative, beautiful!!!! As with every visit, Jean-Paul will take you to no less than 20 barrels of two different vintages before opening a couple of older bottles! The assemblage is a key word for Jean-Paul. The variety of terroirs, exposure and the age of the vines are complementary elements that combine their strengths. Produced from twenty parcels and essentially in whole bunches, the wine is subsequently kept in barrels for twenty-two months.
Their 2017s and 2018s are just unbelievable good! Assertive, highly perfumed (wild fruit characters, spices etc..). The palate is juicy yet energetic with appealing sweetness at the front. Focused finish that features youthfully firm tannins and a touch of bitter chocolate. They are made for cellaring and for a unique experience. WOW!
It was good to catch up with the young Fanny, their daughter, (in fact today it was her 25th Birthday!) who worked with us some years ago. We had lunch together at a lovely restaurant in Vienne before heading off to my family in St Etienne for the night.
Next morning onto Paris - I love Paris! I love my day there before flying out back home – Walking everywhere, having great meals and watching people passing by while seated at the outside terraces of cafes. This time, I found Paris slow, quiet and a little sad. The strikes are affecting it badly! Hopefully the French will realise that it is not good for anyone – we travellers included!
I would like to take the opportunity to thank you very much for following us and sending us your feedback. See you in May for the next trip and see you soon in the shop! A bientôt!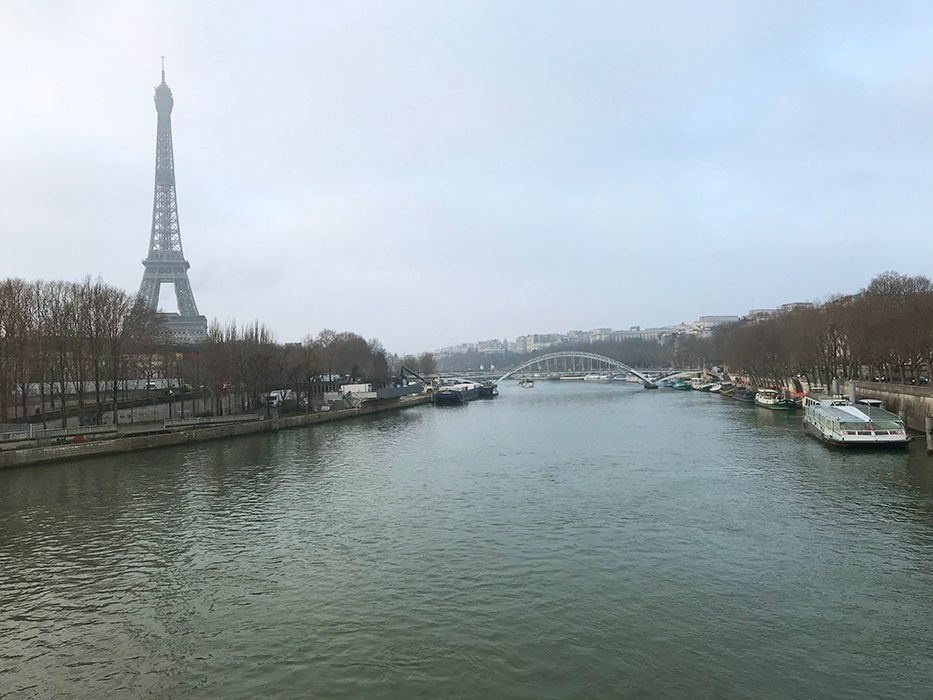 Paris cliché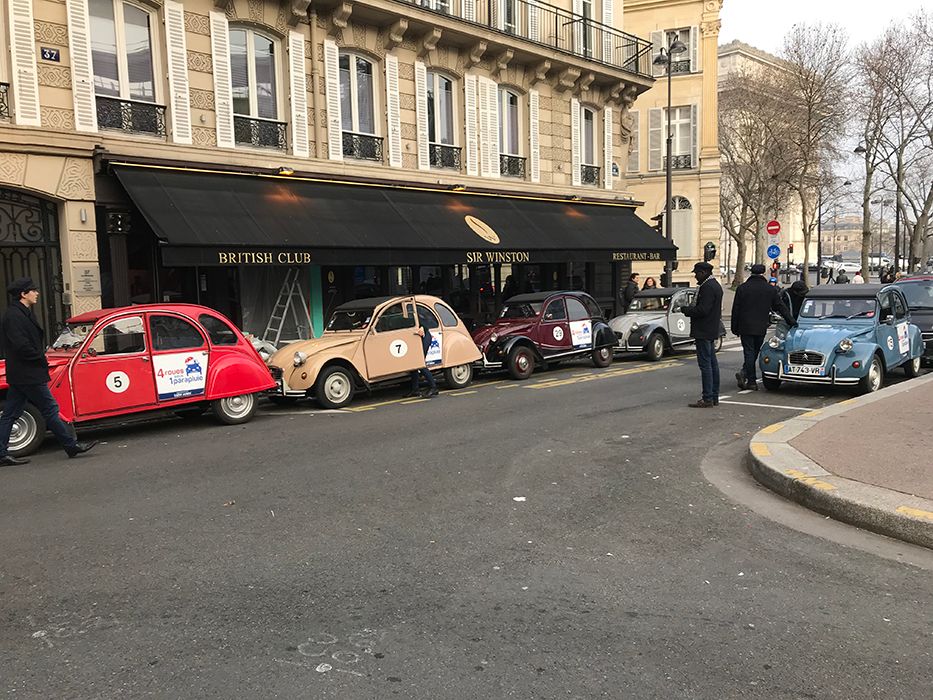 2CVs cortege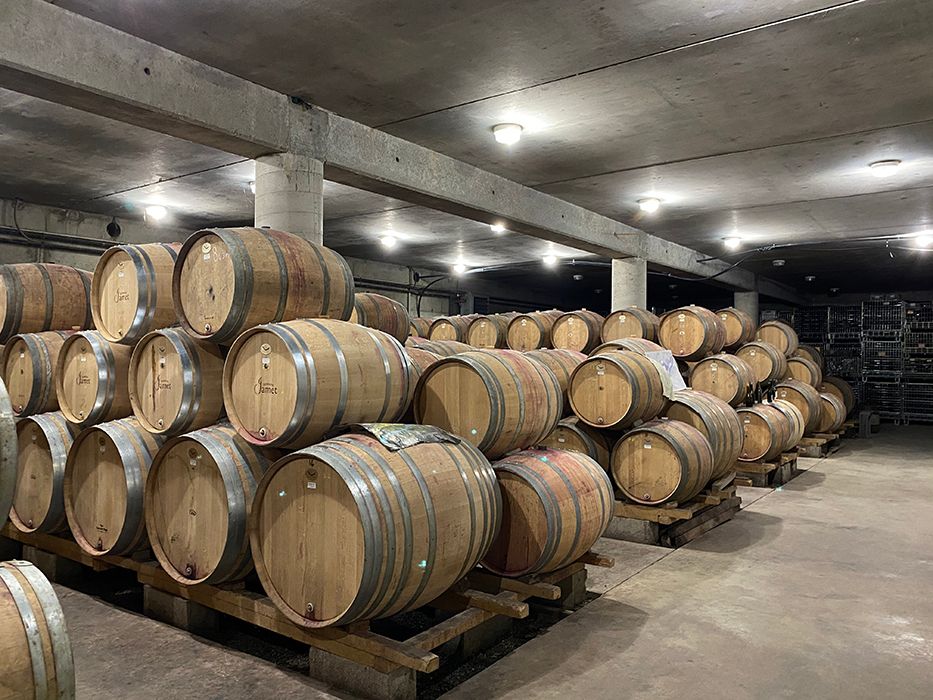 The famous barrels at Jamet
Paris - It says it all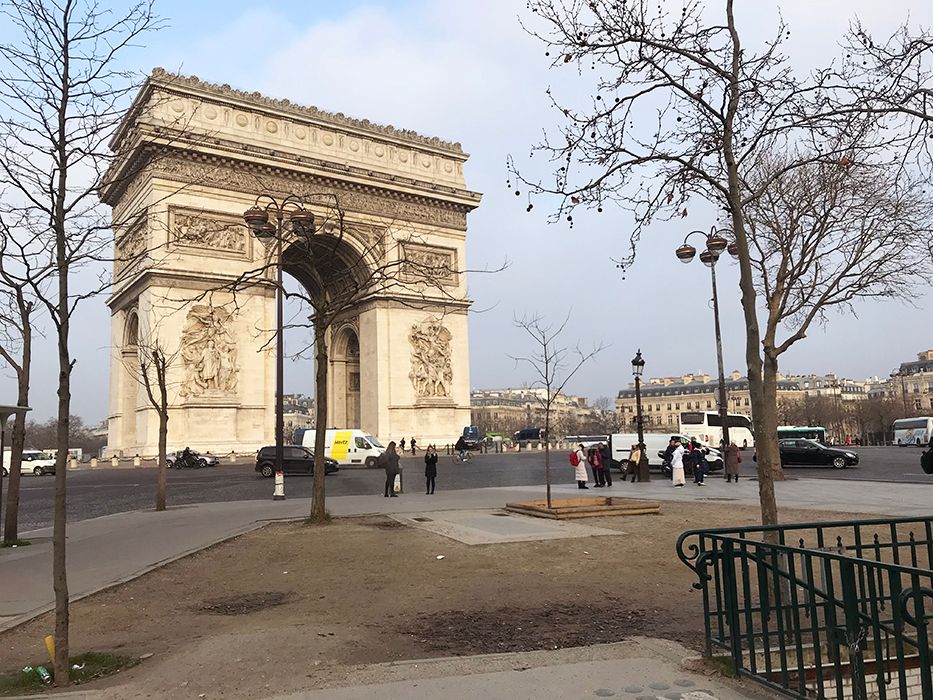 Paris - Where is everyone!