Home

/

Take a trip to pictureque Alsace, Chef Gilles' home region
Take a trip to pictureque Alsace, Chef Gilles' home region
As the weather cools down, Chef Gilles has been craving the hearty dishes from his home of Alsace. With a rich history shared between Germany and France, you'll see a lot of German influences in the food, wine and architecture.
Having spotted some well-priced deboned Wagyu beef ribs at his local supermarket, Gilles decided to do some beer and mustard braised beef ribs with some choucroute and potato Darphin.
And what to drink with this? A crisp Riesling is the classic match, Gilles went with a bottle of the 2016 Bott Geyl 'Les Elements' Riesling.

Beer and mustard braised Wagyu beef Ribs recipe
Servings: 6 portions
1 kg wagyu beef ribs (deboned), cut in 2 cm cubes
500ml beef stock
330ml beer
250ml cream
2 tablespoons Fallot mustard or other Dijon mustard
4 tablespoons olive oil
50g butter
2 carrots, sliced
2 onions, sliced
1 leek sliced (the white part only)
5 juniper berries
5 cloves
1 bay leaf
5 black peppercorns
1 teaspoon crushed yellow mustard seeds
salt and pepper to taste
Method:
Preheat your oven to 150 degrees C.
Season the meat with salt and pepper.
Add the olive oil and butter to a large oven proof dish.
Sear in two batches on medium to high heat. Make sure to keep the pieces of meat separate.
Add the vegetables and spices.
Cover and cook for 5 minutes, stirring every minute.
Add the beer and the stock.
Cover with a lid and put into the oven.
Braise in the oven for 3 hours or until the meat is soft.
Whisk the mustard and the cream together.
When the meat is cooked, add the cream and mustard mixture to the ragout.
Put back onto the stove on medium heat.
Taste and season to taste.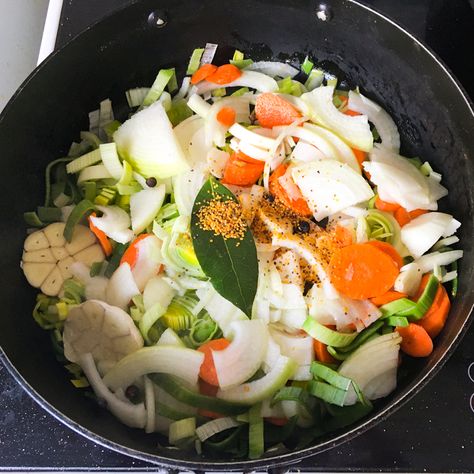 Agria potato "Darphin" recipe
1kg Agria potatoes, peeled and grated
1 large onion, finely diced
50g finely chopped Italian parsley
2 garlic cloves finely chopped
1 egg (beaten like a omelette )
Salt and pepper
Pinch of nutmeg
Oil and butter
Method:
Preheat your oven to 180 degrees C.
Heat 3 tablespoons of oil and the butter on medium high in a large frying pan .
While the oil heats, toss and mix all the ingredients together and season with salt, pepper and nutmeg
Add potatoes to hot pan and use a spatula to spread evenly. Press into pan with a fork to form one solid disc.
Continue to press potato mixture into pan as the bottom side begins to brown.
Cook in the oven for 15 minutes or until potatoes are cooked.
Once browned, carefully flip the potato cake over with spatula. Dab small pieces of butter around edges of cake and allow them to melt.
Put back in the oven and cook for an additional 4 minutes or until the bottom side is browned and the potatoes are cooked through.
Transfer to plate and serve as triangular pieces.

Choucroute recipe
800g jar of choucroute/sauerkraut, rinsed and drained
1 onion, diced
3 slices loin bacon, diced
5 juniper berries
5 black peppercorns
1 bay leave
150ml dry Riesling
200ml chicken stock
50g butter
Method:
Preheat your oven to 180 degrees C.
Heat the butter in a oven proof dish.
Add the bacon, the spices and the onions and sweat for a few minutes.
Add the sauerkraut with a pinch of salt.
Add the wine and reduce for a minute.
Add the stock.
Cover and cook in the oven for 45 minutes.
Check seasoning and serve.
Chef's tip: the sauerkraut will taste better if made in advance. You can just warm it up to serve.
Bon appetit!