Home

/

Motorally Aotearoa 2021
Motorally Aotearoa 2021
FINAL UPDATE
A HUGE thank you to all of your amazing support! The team raised over $233,000 for the Mental Health Foundation on this ride!
The team have already raised $213,000 with still 3 days left on the road! They will be finishing in Bluff Saturday afternoon, after completing over 3,000kms. Here is a recent article, with some video from their stop in Geraldine - read it here.
It is now all on!
On the 15th of April JC will swap his grunty Ducati for a little red Vespa and ride through New Zealand from Cape Reinga to Bluff (over 3000kms!) for 10 days alongside 11 other amazing guys. They are doing this to raise money for a charity – Mental Health Foundation of New Zealand. Our goal is to raise $100,000 together.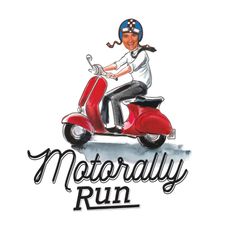 So what has led JC to take part in this wonderful ride?
Some of you may have heard...he absolute loves bike riding! It is such a great opportunity to see and experience this wonderful country from North to South and to have the opportunity to ride alongside and share this experience with some amazing people. But, the main reason would be to give back. On the 25th April 2021 JC will be celebrating his 30 years in his adoptive country. "What a better way to give a little something back to this amazing country which has been so good to me for the last 30 years! " - JC
It is important for the whole crew to raise awareness so that everyone has their own state of mental health. And that nothing is 'good' or 'bad' but that every so often some of us need a helping hand to get through. #weallhavementalhealth
Your donation will help the Mental Health Foundation of New Zealand provide people, workplaces, schools and communities with the tools they need to build positive mental health and well-being.
They're ambitious, optimistic and are very keen to raise a minimum of $50,000 and every little bit counts so thank you so much for whatever you can do to support this goal.
We sincerely appreciate your support – and if you're interested in joining the ride for a day, get in touch with the guys directly!