Red Burgundy 2018 Indent

What is inside:
- An amazing selection of reds from yet another brilliant vintage
- Information about the beautiful regions of the Côtes de Beaune, Côte de Nuits and Côte Chalonnaise
- Profiles on our Burgundy producers
- Our favourite cheeses from Burgundy to pair with your favourite bottle
- Photo gallery of the MV team's past travels through Burgundy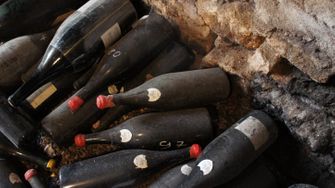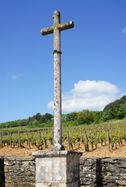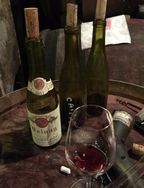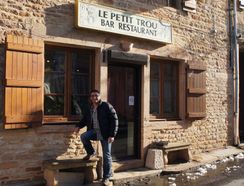 Burgundy – The tales of terroir
A revered region for Pinot Noir and Chardonnay lovers, Burgundy has won the hearts of many with its purity and distinct terroir expressions. Terroir is the symbiosis of grapes, soil, climate, vineyard placement, and human touch all rolled into one.
Burgundy is all about terroir.
It's hard to imagine now, yet about 200 million years ago, the region was part of a vast, tropical sea. Time has transformed the seabed into limestone soils, the secret behind the zesty minerality that's the hallmark of Burgundy wines. If you venture into the vineyards, you can find chunks of limestone or marl (limestone mixed with clay). You can still see the fossilized sea creatures in the stones and rocks!
The Vintage
"France has been blessed with several exceptional vintages in the past decade and 2018 is yet another one for the wall of fame."
With summer starting very early in April, it was looking like it would be a record topping bumper crop, so producers had their work cut out for them in the vineyard managing yield and ripening.
Vignerons have been adapting to the warmer years, culminating in sublime wines.
So what does that mean in the bottle?
There is impressive ripeness and concentration with reasonable levels of alcohol and good freshness with a clean palate. Tannins are full but ripe, showing good potential for ageing. This is a vintage that will give immediate pleasure.
Indent c'est quoi?
Sometimes when buying wines, there is an opportunity to get a price advantage. With the indent system, you commit to purchasing wines that are already bottled either prior to them leaving France or while already in transit. These wines you will normally receive within six months of the offer and at a significant discount on retail prices.
The pricing shown in this indent offer includes duty, excise, ALAC, international freight, and GST. It excludes any local freight charges. Payment is required once wines have landed and been invoiced. Some of the wines are already here, while some are in transit and the balance will be leaving France shortly.