JC in France January 2019 | Day 8
Monday sees a lazy start after a lovely weekend with my family - I'm catching up on the blog as we are meeting my uncle, aunt and cousins for a very quick lunch in Lyon. We met at 'Monsieur P' a great little brasserie just down the street from 2 star Michelin 'La Mere Brazier'. If you're visiting Lyon this a super brasserie - great food, and although it looks quite formal - it's a reasonably casual affair. The stand out meal was the plat du jour, a delicious pork loin dish (sadly no photos were taken of these meals as we were all too busy catching up).
Afterwards we hit the road for Burgundy and an hour and a half later saw us at our first visit of the day in the village of Fixin (very close to Gevrey-Chambertin) at - hopefully at some point in the future - a new domaine for us, Domaine Denis Berthaut. There, we met Amelie, the daughter and she took us into their cellar for a tasting of the 2017s. She is young, passionate and I believe extremely talented. Amelie did two vintages in NZ in 2012 and 2013, she just loved it and NZ has now a very special place in her heart. I simply loved the wines here! They do produce mainly Fixin wines but also some top Appellations such as Vosne Romanee and Gevrey Chambertin. They are all extremely refined, pure and with wonderful mouthfeel. I hope that one day I will be able to share them with you.
Later on we headed to the village of Morey-St-Denis where we met the charming and talented Cecile Tremblay. I have tried her wines over the past eight years or so, I am delighted to say that she is going to give us a small allocation this year! This is a great coup for us because her wines are extremely sought-after and for very good reasons. They are just gorgeous: bright red fruits, focused, complex and age-worthy. Watch this space! We tried from the barrels her 2017s. Mon Dieu que c'est bon!
After the drive and two big tastings we had dinner the two of us (the first one since we arrived in France!) in a brasserie located close to our hotel in Beaune. I always stay at Hotel de la Paix and have been doing so for over twenty years. It is not deluxe but clean and very handy to the city centre of Beaune and most eateries.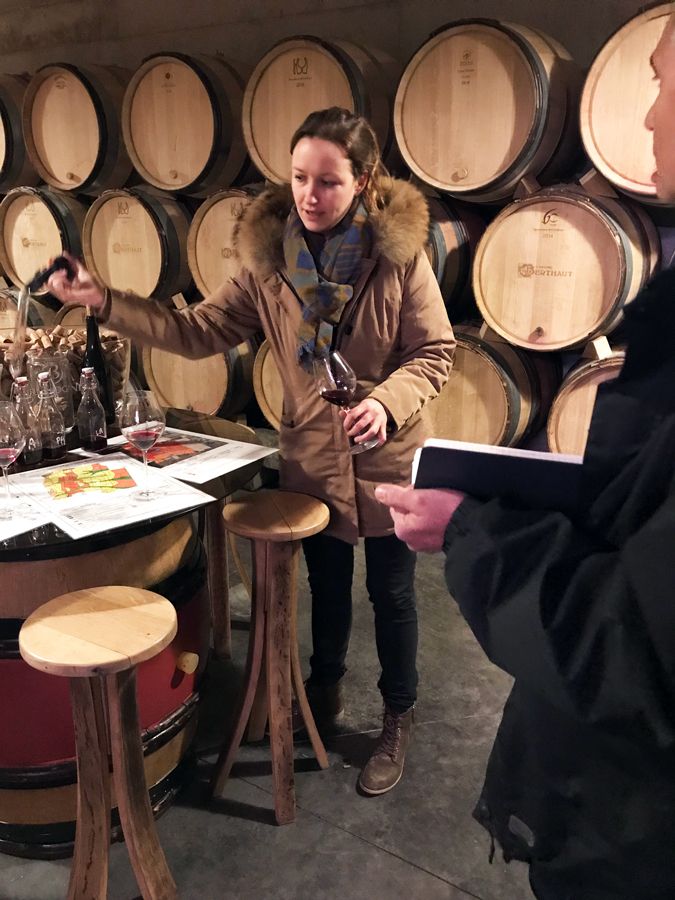 Amelie at Domaine Berthaut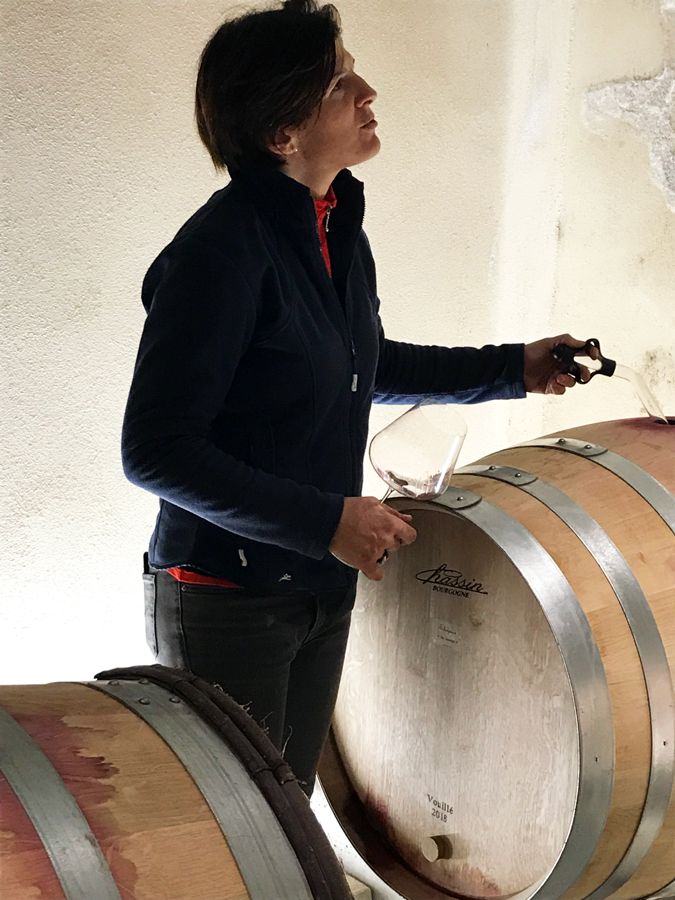 Cecile Tremblay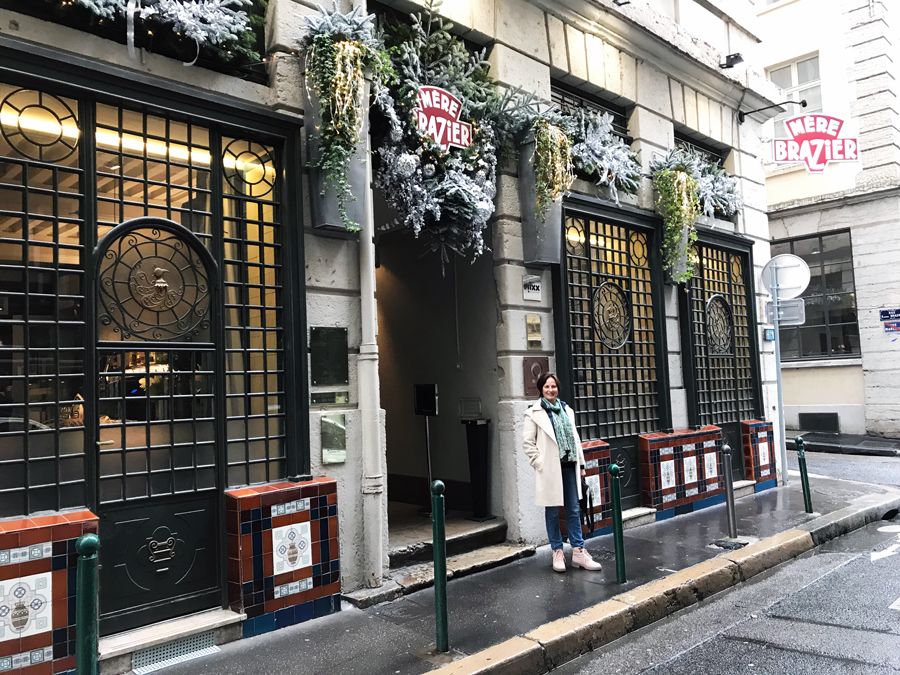 Di in front of 'La Mère Brazier', 2 stars restaurant in Lyon