JC in France January 2019 | Day 10
We are so so lucky this year, another day of sunshine and light winds, still coolish though at around 4°C! We said 'bye-bye' to Henri the owner of the Hotel de la Paix and also to Beaune, until next time.
This morning we are heading towards the Cotes de Beaune and more particularly the village of Volnay – going the circuitous route via the lovely villages of Pommard but also Meursault and Puligny-Montrachet. We are meeting with Thomas Boulay in Volnay. WOW! Super impressed with this knowledgable and talented young man, love his wines! He has a little link with NZ having done a vintage in 2005 at Felton Road. We tasted here his 2016s and I immediately fell in love with the style! Extremely precise, pure, transparent (every wine has the clear definition of the terroir) and with just enough structure. I sincerely hope that one day I will be able to share them with you. Time will tell if Thomas is kind enough and has enough stock to spare few cases for NZ but we might have to be patient on this one. Good things take time!
Lunch today was close by in the village of Corpeau at a restaurant called 'L'Auberge du Vieux Vigneron', I go here each time I'm in the region. We took the menu du jour: remoulade de celeriac, Pork hock with lentils and then a chocolate tart to finish – hearty and delicious! The owner, Jean-Charles is always kind enough to acknowledge me and as usual the place is buzzing.
Next up we drove back to the Cotes de Nuits and our last Burgundy visit at Domaine Ambroise near Nuits-St-Georges. Ludivine, the daughter, took us through their 2017s all out of the bottle. This is yet another family business where everyone is involved to keep up their good reputation. The style here is powerful, smokey and plenty of dark berry fruits. They all showed a good tannic structure which will allow them to keep well in the cellar for a few years.
It was then time to hit the road (for a couple of hours) towards the North to the white wine country of Chablis. This is often our white wine choice at home, we enjoy their flinty, mineral and super dry style.
It was well past 6pm and pitch black outside when we arrived at a new (for us) Chablis producer: Domaine Gueguen. Winemaker Frederic and his wife Celine were for many years the top team of her family business, Domaine Brocard. They decided a few years ago to start afresh in the same village of Prehy (a minuscule village south-west of Chablis township). We tasted in the most gorgeous cellar (under the family home) the full range of wine they produce. We found the wines extremely mineral and precise. The Gueguens have a very rare grape variety called 'Sacy' planted close by the village which they make a Cuvee from. Originally from Italy the grape was brought to France in the 13th Century by the monks (today only few Domaines have it).
It was very late by the time we arrived at our hotel (Relais St-Vincent) in Ligny-le-Chatel (another village close to Chablis). The place was effervescent due to the impending wedding on Saturday of Jacky's (the owner) daughter which was to take place in a marquee on the car park of the hotel. The forecast for D-Day was for snow and –2°C. Ils sont fous ces Français!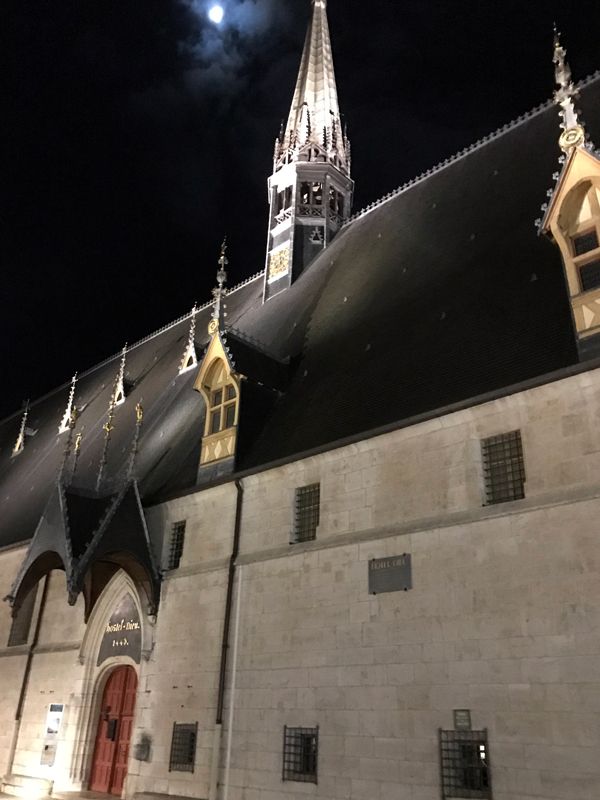 Hospices de Beaune at night
Thomas Boulay
Pork hock & lentils at 'L'Auberge du Vieux Vigneron'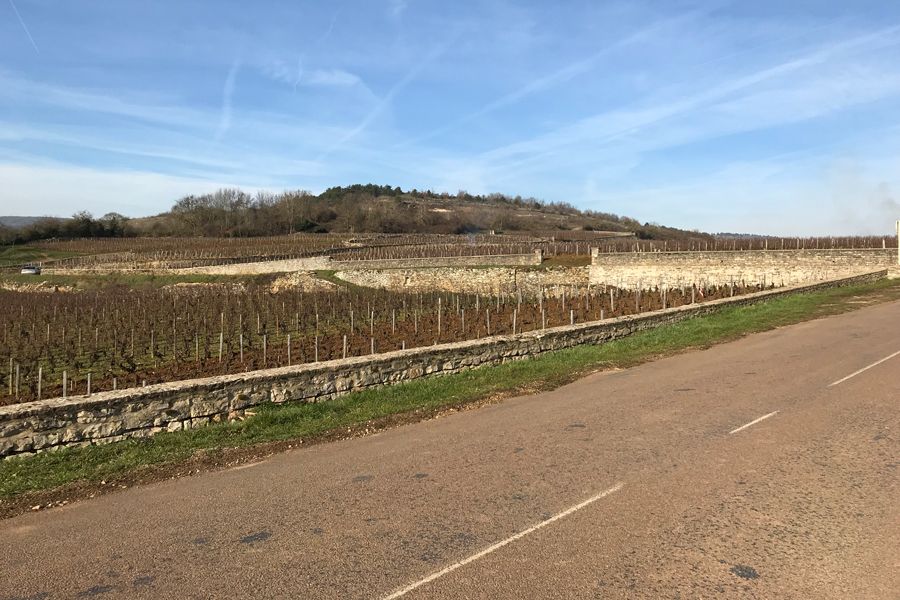 The hill of Grand Cru 'Montrachet'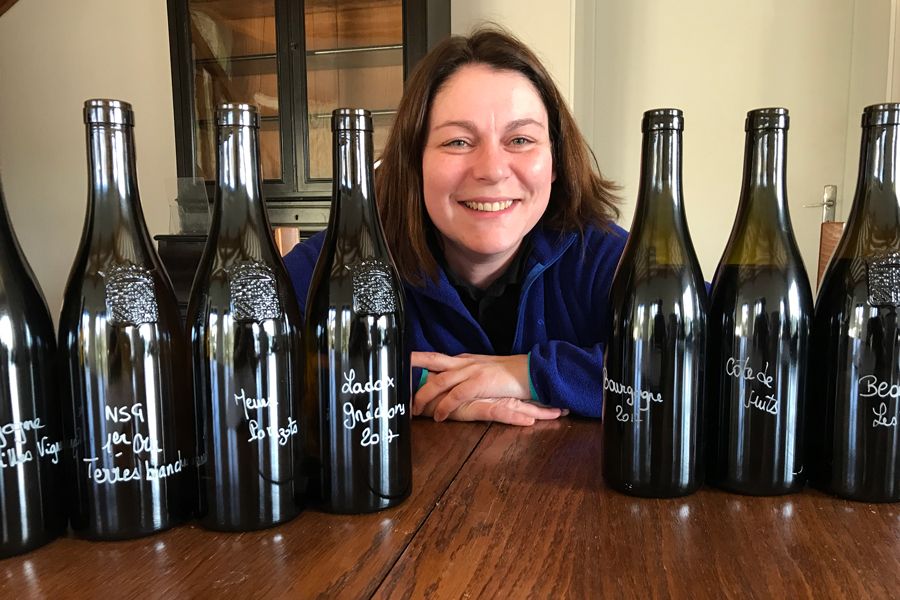 Ludivine Ambroise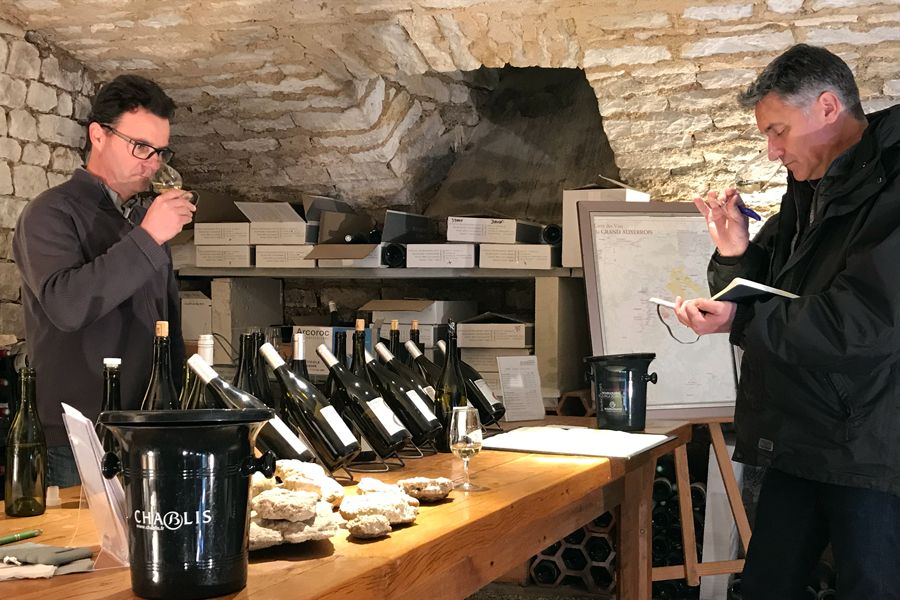 Tasting at Domaine Gueguen