Home

/

JC in France January 2019 | Day 11
JC in France January 2019 | Day 11
After a big day yesterday, a good night sleep was in order. Another cool sunny morning takes us to our first visit of the day where we met with Sebastien at Domaine Dampt. Another family business run by father Daniel and sons Sebastien and Vincent producing exclusively Chablis wines. This was a domaine I dealt with when I was working for a wine merchant in England just over 30 years ago! Sebastien took us to their lovely new tasting room, based on the first floor with a 270 degree view of some of their vineyards, and of Chablis in general – fantastic! Their 2017s are just classic with its lifted citrus characters on the nose and a precise, poised and mineral palate – exactly like we like them! Our revelation was the Chablis 1er Cru 'les Lys'.
Next saw us at the doors of one of the iconic Chablis producers, Raveneau. Isabelle and her cousin Maxime work with their fathers here, and it was Isabelle who showed us through their 2017 wines, all out of the barrels. Isabelle is an incredibly thoughtful, motivated and dynamic young lady. She seems to handle extremely well the weight of the huge reputation this Domaine has. We are talking here one of, if not the biggest name in Chablis! What can you say about their 2017… beside that they are so focused yet with an incredible texture and very long finish. They have a little something else that some others haven't managed to get on regular basis!
For lunch I had a classic dish from this region (something I love, and Di is not so keen on, in fact she is close to gagging when she smelt one!): the delicious sausage 'andouillette'. This was a very fine example, and if you like offal then I do encourage you try it at least once while in the greater Burgundy region.
First up this afternoon after a hearty lunch we visited winemaker Olivier at Billaud-Simon. This winery has recently had a big cash injection, and they have spent over two years renovating the original home which is being converted into offices, tasting rooms and accommodation for private guests. They are in the process of updating the winery also. We decamped to the humble staff kitchen (as everything is unfinished) to taste the full range of 2017. The quality of wines here are high, in fact very high. Like a lot of the 2017 the definition of each terroir is well represented and it is so interesting and exiting to see them side by side. We are very lucky to get good allocations of these wines so do contact us if you want to experience classic Chablis.
For the last visit of the day we went to Domaine des Malandes, where we were looked after by brother and sister team, Richard and Amandine. They have taken over from their Mum Lyne a couple of years ago and the Domaine is in good hands. Both are passionate for their land and the perpetuity of the Domaine's reputation. We had a huge tasting starting from their Bourgogne Blanc to the Grands Crus 'Vaudesir' and 'Les Clos'. After the whites we tasted Richard's 2017 wines where he has a domaine in Beaujolais (Moulin a Vent to be exact) called 'Rottiers'. We loved the style of both Domaines. They are well-made and with a good personality. The Chablis seems to have a thicker texture here.
They invited us for dinner at their home where they treated us, besides a good meal, to a bottle of Chablis 1er Cru 'Vau de Vey' 2010 and a Chablis 1er Cru 'Montmains' from the same vintage. Eight year old Chablis' which were showing no sign of ageing, still fresh and bright but having gained huge complexity with time in the bottle. They are of course not for everyone as they offer something completely different in their aromatic profile.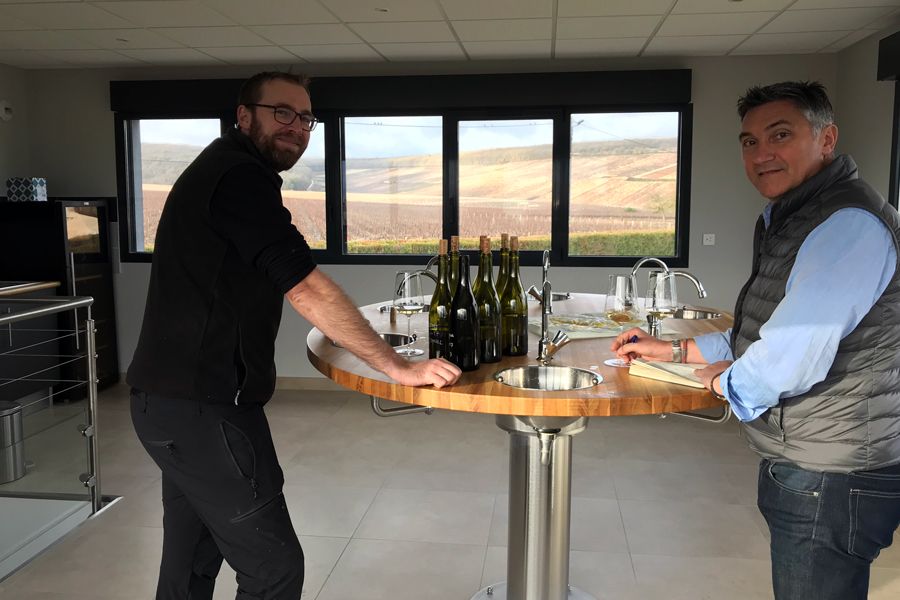 JC with Sebastien Dampt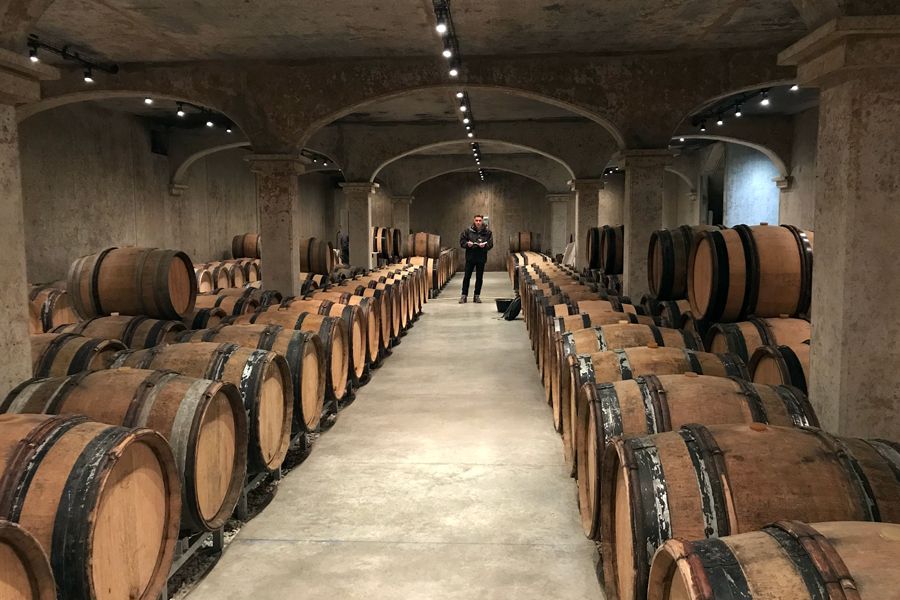 JC in Raveneau cellars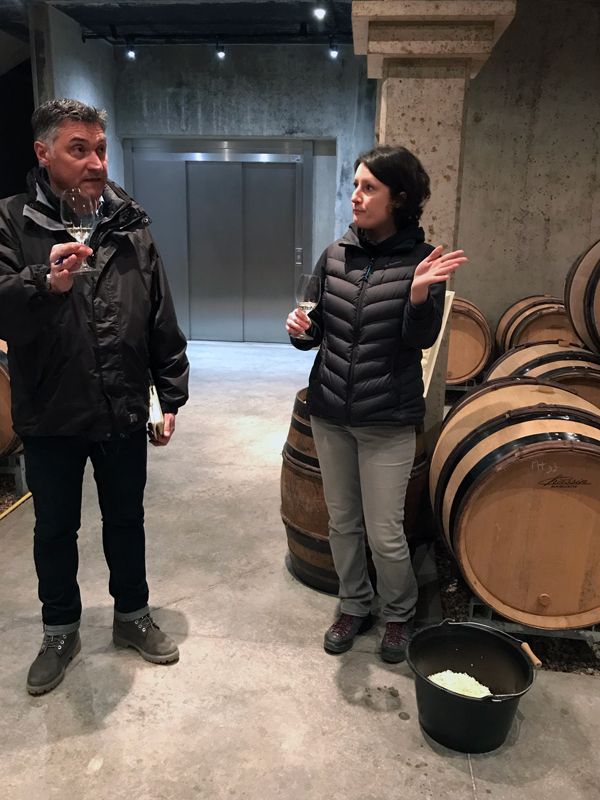 Tasting at Raveneau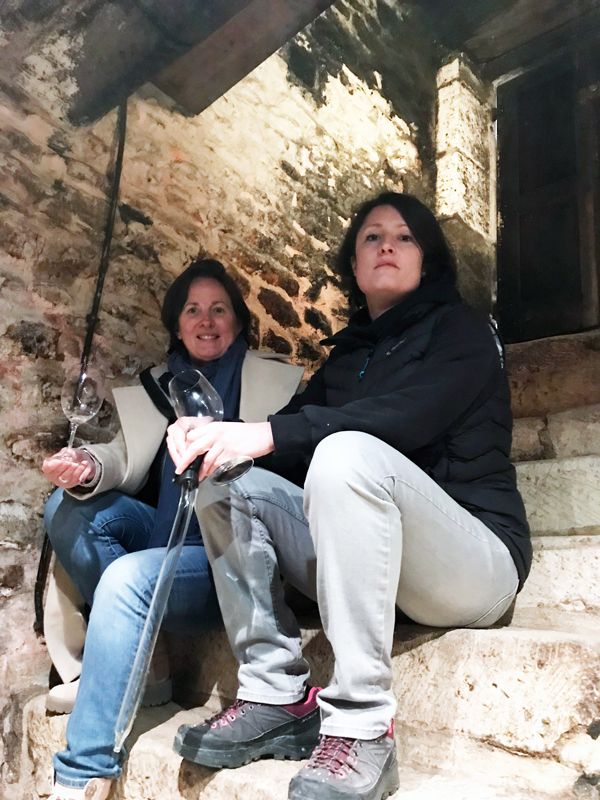 Di with Isabelle Raveneau
JC with Amandine & Richard at Domaine des Malandes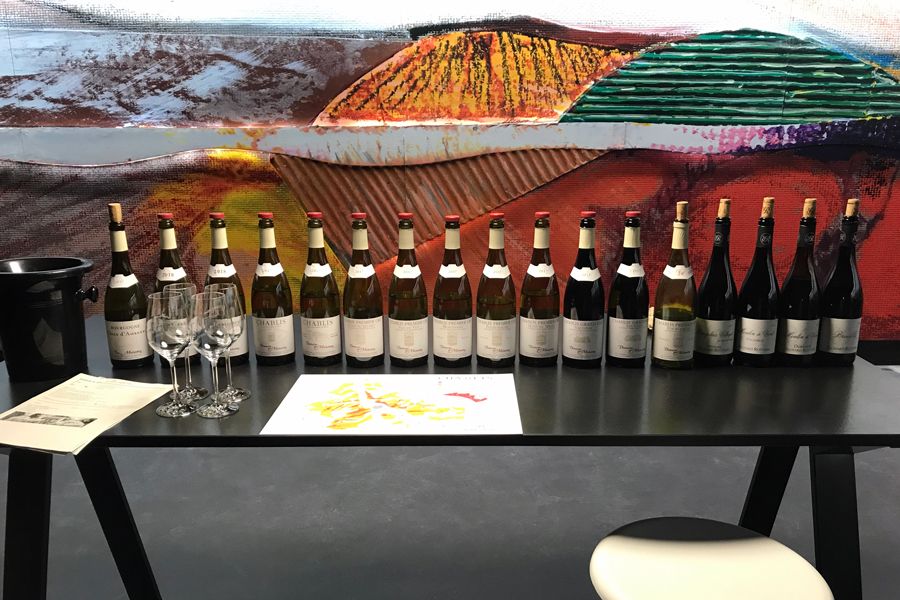 Flight of wines at Domaine des Malandes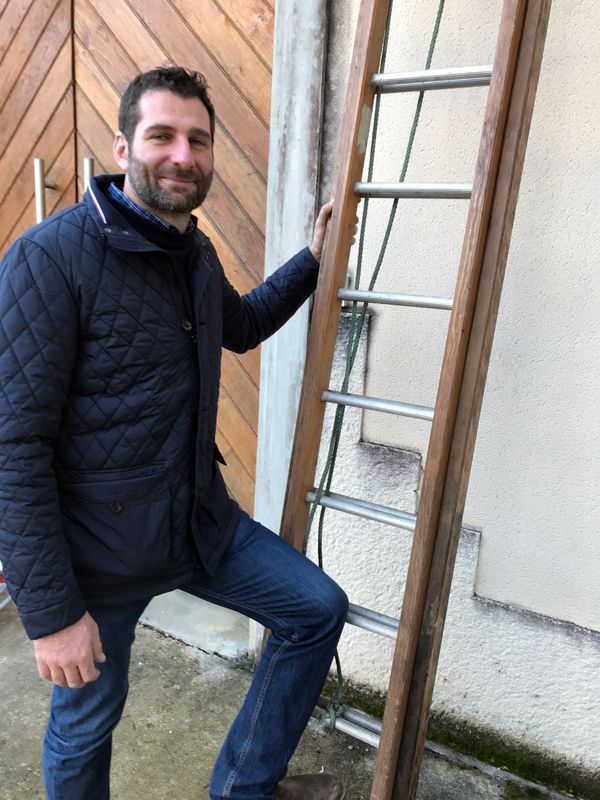 Winemaker Olivier at Billaud Simon