Home

/

JC in France January 2019 | Day 12
JC in France January 2019 | Day 12
An early start this morning and super cold (a very heavy frost and the temperature at –3°C with snow expected later on today). We had a long drive (2.45h) as we departed Chablis and headed to the Loire Valley, but the most brilliant drive with very little traffic and clear blue skies. Our first stop was at Domaine Champalou in the village of Vouvray, alongside the Loire river. Celine with her parents Catherine and Didier run this estate producing almost exclusively the white wine of this part of the Loire: Chenin Blanc. Celine who is now in charge of the winemaking, has a slightly different approach to that of her parents, producing Vouvray with lovely tension, gentle mouthfeel and a dry finish. They are now as good as you can get. We tried the full range in the 2017 and 2018 vintages. The 2017 is more classic with its chalky finish while the 2018 is a bit richer and rounder. You must try them as they have just landed in NZ.
At the end of this fabulous tasting the family invited us to share lunch with them: oysters & foie gras to start (superbly matched with their Vouvray 'Cuvee Fondreaux' 2010) and to follow a delicious roti de veau (veal) with a creamy mushroom sauce (matched with their Vouvray 'Cuvee du Portail' 2016), a selection of local cheeses (heaps of goats!) and another excellent 'Galette des Rois'. It is now official, I have had to loosen another notch on my belt! The month of February will be very hard with the special lean diet!
After lunch we drove further west (a good hour) towards the town of Chinon where we visited the minuscule Domaine Angelique Leon. Angelique - unfortunately, and due to the great weather - was out in the vines pruning, so her lovely mum took us through her two red cuvees: both 100% Cabernet Franc. Angelique's vines are planted around the village of Savigny-en-Veron, situated in the triangle where the Vienne river joins the Loire river. Here the soils are very sandy and make Cabernet Franc with bright and fresh red berry fruit characters and pretty light in structure. We tried both cuvees in the 2107 vintage: a classic one beside having lost 50% of the crops due to frost.
Last visit of the day took us still further west (another good hour) to the Appellation of Savennieres to Domaine Baumard where we were royally looked after by owner Florent. First up he took us to their gorgeous private cottage right on the bank of the Loire that was to be our home for the next three nights. A lovely stone building with a roaring fire that Florent had started for us earlier in the day – this was my favourite place to write this blog! We then meet up with Florent at the old family home (stunningly beautiful) for a full on wine tasting. We started by his four sparkling Crémant de loire, then many vintages of his different cuvées in the Appellation Savennieres right down to the 2013 vintage. It was easily close to 9pm when we moved to the local restaurant (Le Chenin in Savennieres) where we met Isabelle, Florent's lovely wife. We had a great evening with good food and wine.
We managed to get (maybe a bit later than we had planned!) back safely to our little and super warm cottage. The temperature outside had plummeted.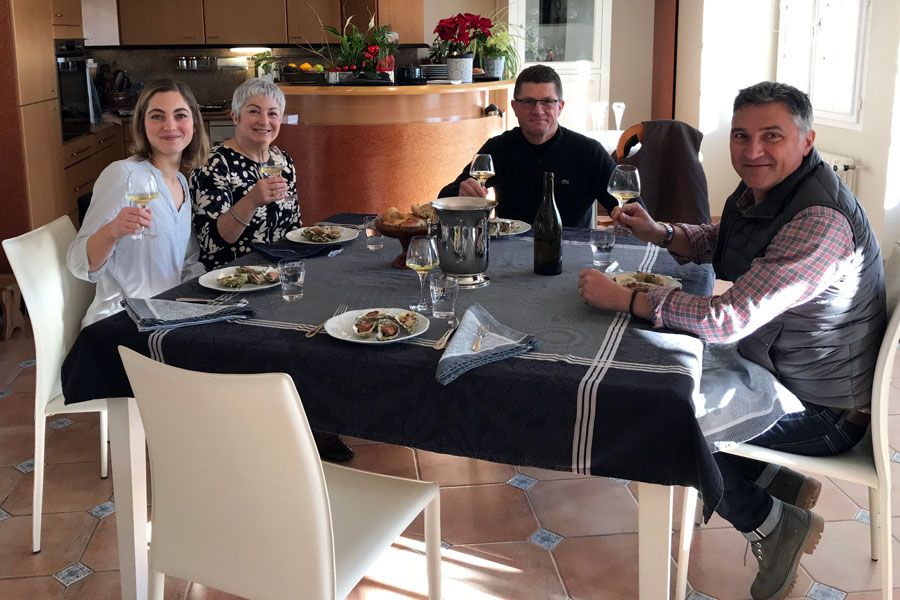 Lunch with the family at Domaine Champalou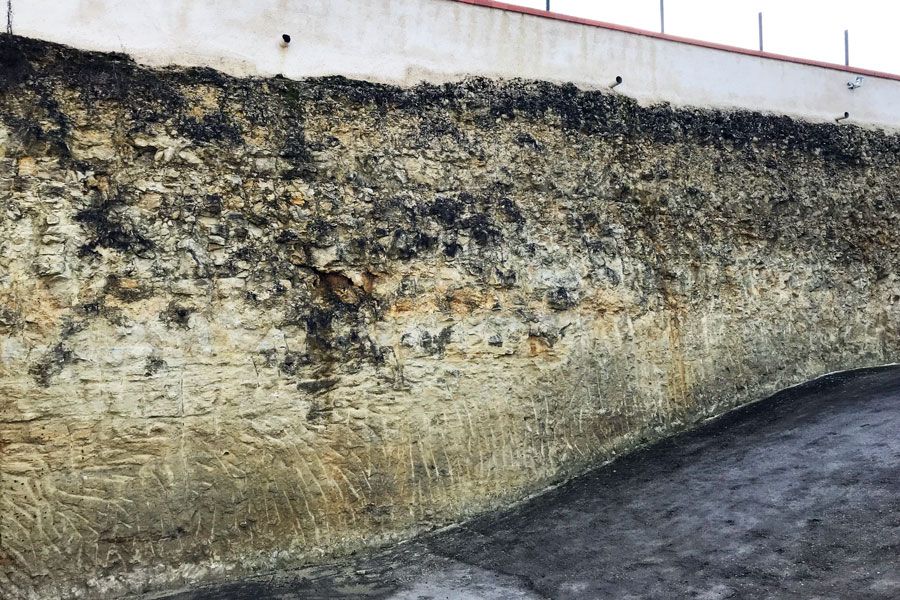 The famous tuffeau (chalk) soil of Vouvray
Oysters & Foie Gras at Domaine Champalou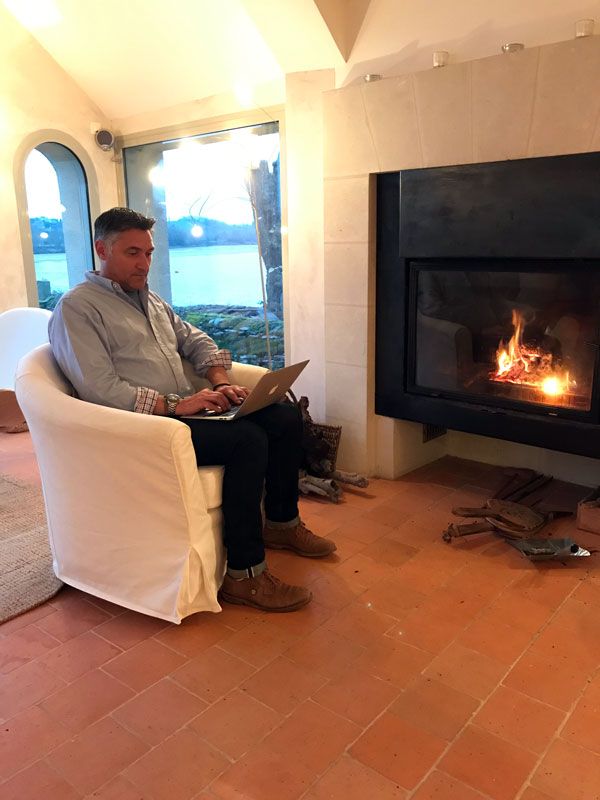 JC writing the blog by the fire at Domaine Baumard
The Baumard Family: Isabelle, Jean & Florent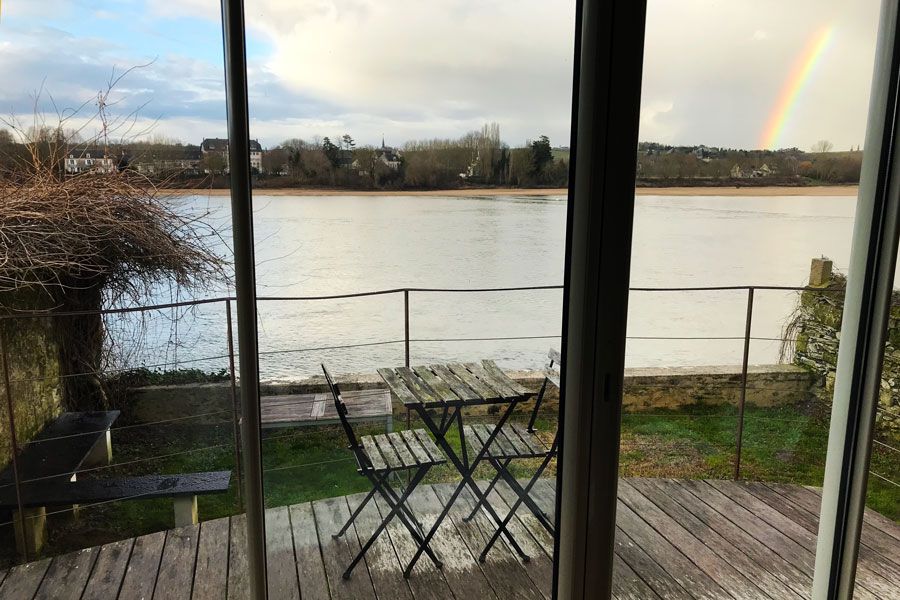 View from the Baumard cottage