JC in France January 2019 | Day 14
It's Sunday and we have no winery visits. Unfortunately the weather has turned into rain (the first time actually since we have arrived). It is not terribly cold but they have predicted some snow for next week. We might be just lucky to avoid it, not that we don't like snow but there is nothing more disturbing when you are on the road and you have some timing imperatives.
So a lazy morning except for a bit of work to catch up on but more importantly catching up with some very good friends of mine for lunch (more food and wine!). I've known Pascal since I was about 15 years old when I first started working at the 3 star Michelin restaurant 'La Cote St Jacques' in Joigny (it was 2 star back then!). We worked there together for many years in the hospitality business, and this was also where he met his lovely wife Armelle.
They have both since left the industry and now have a great little business in the town of Nantes. We had a lot of things to catch up on! To do it in style, I found a tiny but very good restaurant in the vineyard area of Coteaux du Layon called 'La Table de la Bergerie'. We had a delicious lunch with a bottle of artisan Champagne, and a fabulous bottle of Damien Laureau Savennieres Cuvee 'Le Bel Ouvrage' 2014 and a great time with these guys! Before they drove back to Nantes we managed to have a refreshing walk alongside the Loire river.
Dinner that night, a light vegetable broth at home!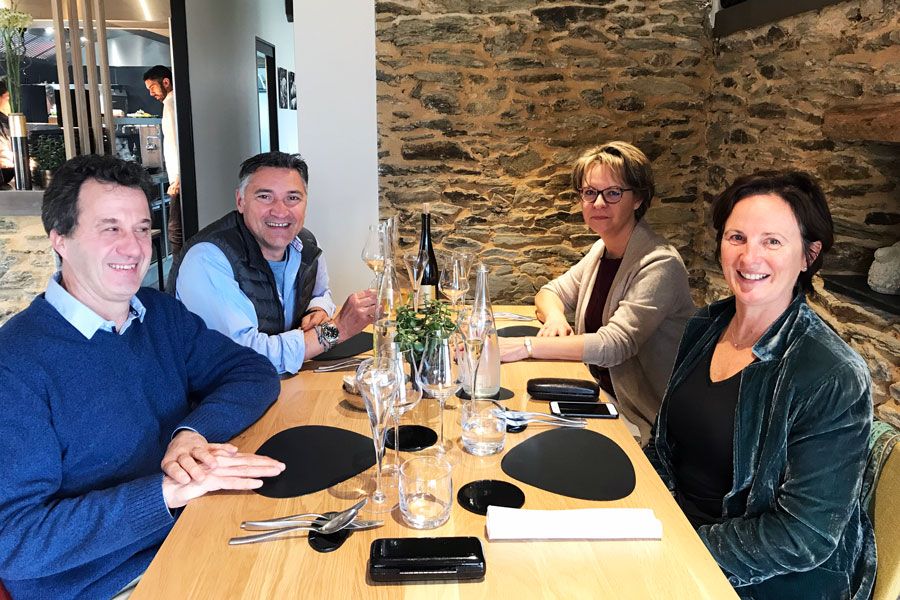 Lunch with Armelle and Pascal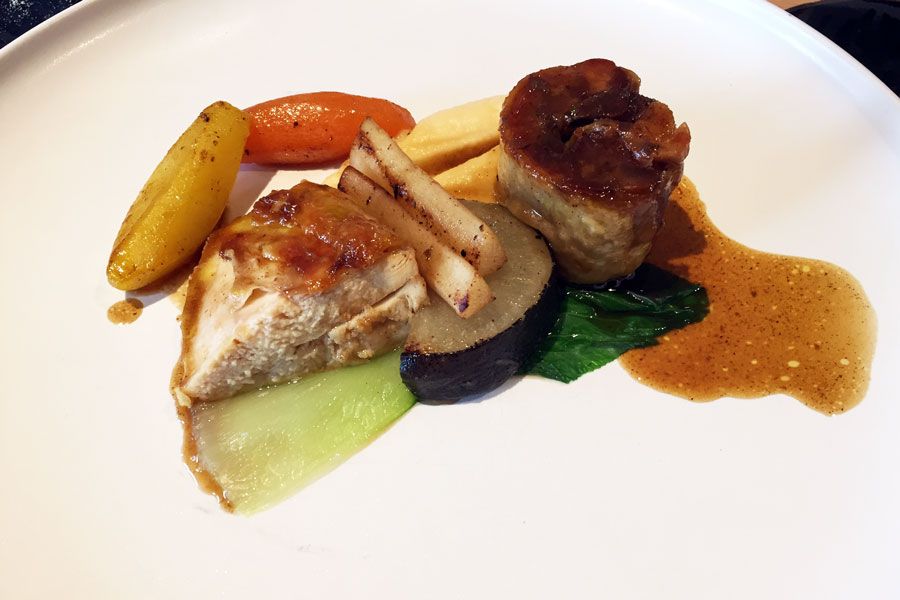 Guinea fowl with light red wine jus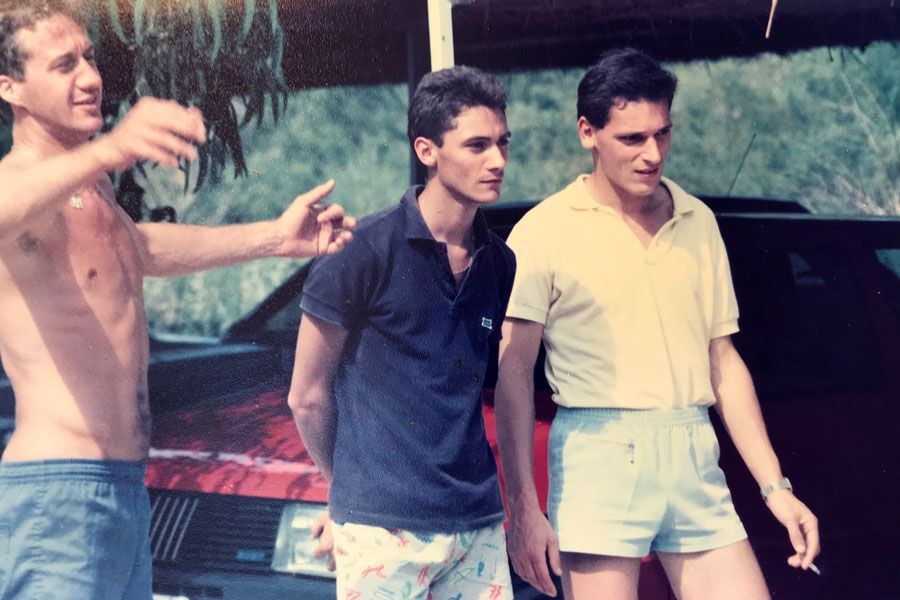 That was then! (Pascal on the left & JC in the middle!)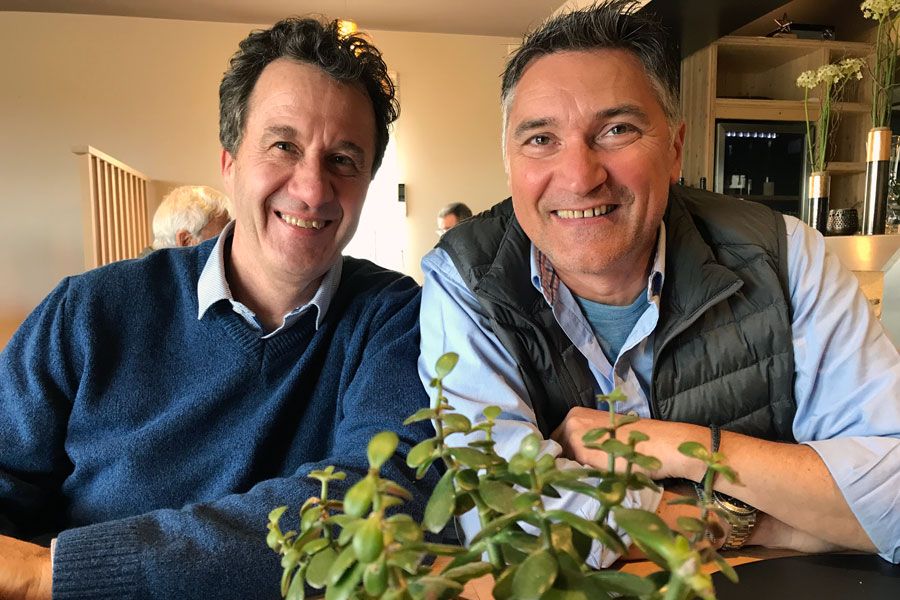 That's now!