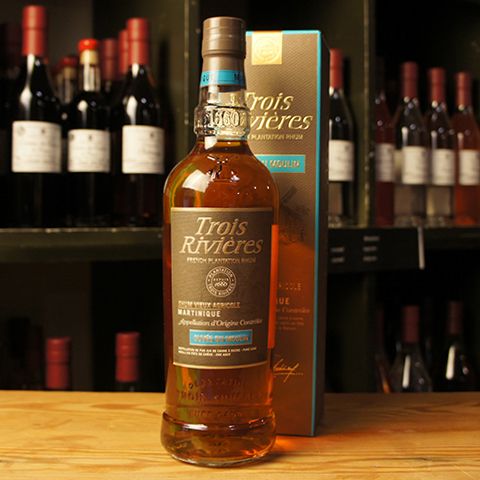 Rhum Cuvée du Moulin 3 year old 700ml
Description
The name of this Trois Rivières Cuvée du Moulin brings to mind the entire history of the Trois Rivières plantation. It has the power of the great vintages, revealing intense, slightly woody aromas which result from its aging in oak barrel.


This rum is straw-yellow with slight flashes of gold with an invigorating taste and a wonderful structure. The initial aroma of this Trois Rivières old rum is dominated by sugar cane and elegant woody notes. White pepper and spices emerge after aeration. The finish of this rum is long, with woody notes and an invigorating mineral quality.
This rum won the gold medal at the 2011 General Agricultural Show in Paris and the silver medal in 2013.