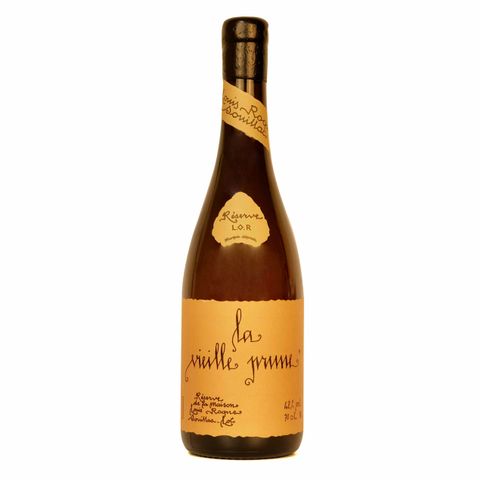 Vieille Prune Plum Brandy 700ml
Description
From the historic Louis Roque distillery located in the steep town of Souillac, Gascony, this eau-de-vie is perhaps the finest in class. The spirit is distilled using only the best Gascone Plums. With the depth of a cognac and the finesse of a plum brandy, this Vieille Prune has an unparalleled richness.

Taking plums from local farmers they were distilled into a plum "Eau-de-Vie" that was then aged in oak barrels. Adopting the practices from his Cognac and Armagnac producing neighbours, Louis Roque left the plum spirit in "Limousin" oak barrels that helped to intensify the fruit and give it both softness and complexity.

Boisterous fruit on the nose, with vibrant oxidation and rich, nutty marzipan notes from the plum pits. The palate is deep honeyed with an offset oaky spice, full of raisins and not surprisingly, prunes.