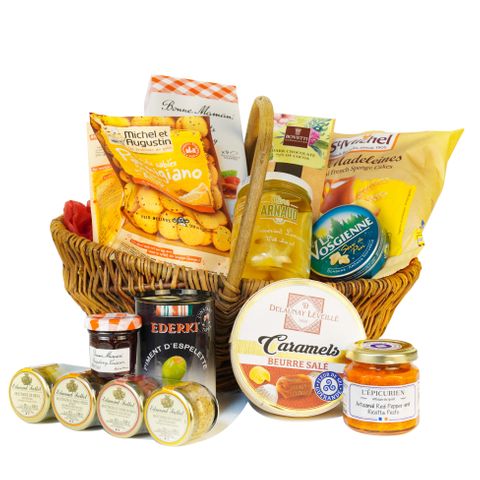 Le Traditionnel 100
Description
A selection of specially selected artisan products from France that will delight anyone.

This Hamper includes:
Crackers 125gm
Michel & Augustin crackers 100g
Bonne Maman Tartlet 135g
St Michel Madeleines 175g
Bovetti Chocolate 100gm
Bonne Maman Jam 370g
Bonne Maman Jam 30g
Fallot Mustard Gift Crate (4x mini)
Barnier Sachet 100g
La Vosgienne 60g
Arnaud Pitcholines Green Olives 150g
Wire Medium Basket


Add some glam to your basket with some French wine. View our range!
Let us know at checkout if you would like a note included in your basket.
Products may slightly vary depending on stock.