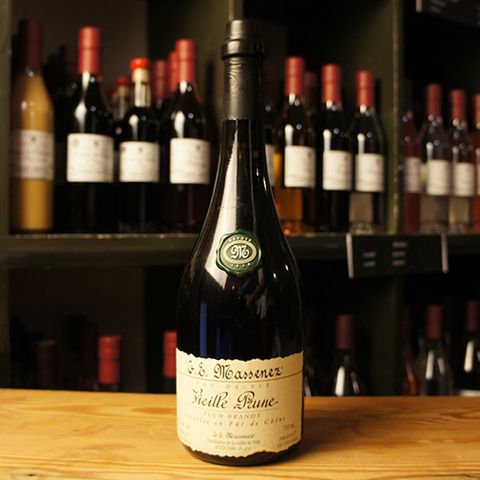 Eau de Vie Vieille Prune 700ml
Description
Traditional eau-de-vie par excellence, the Vieille Prune is the result of a blend of the best selections of plums and barrel aging.

The fruits used to make the old plum GE Massenez brandy are round and fleshy plums that come from Alsace orchards and ripen in October.

This powerful eau-de-vie is then aged in oak barrels for many years. It then softens to become a eau-de-vie with finesse and subtlety.

Very popular before the last war, the eau-de-vie of Vieille Prune is now back in force to attract a growing number of French and foreign amateurs.

It is famous for its digestive properties and can be sipped at the temperature of the cup of coffee.
Stock Level:
Out of Stock