Courbis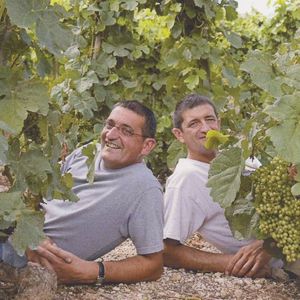 The Courbis family have been making wine from their cellars in Chateaubourg since 1587. Brothers Laurent and Dominique have taken over from their father, Maurice, and there is a real wind of change and optimism blowing at this estate.
The Courbis brothers produce some of the most compelling examples of St. Joseph and Cornas being made today. They have successfully combined their long family experience with a modern style, and their achievement has earned them international recognition.
The estate owns 33 hectares divided as follows: 8 hectares in Cornas; 5 hectares of St Joseph Blanc; 19 hectares of St Joseph Rouge and 1 hectare of Syrah Vin de Pays de l'Ardeche.