Amirault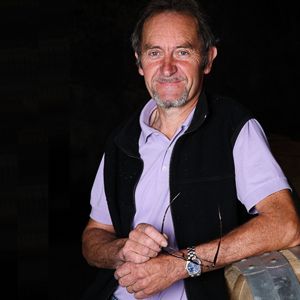 Yannick decided to create his own domaine in 1977 with 3.90ha that belonged to his grandfather in the mythical terroir of Malgagnes. In the 90's, he also took over the vineyards of two retiring wine growers, one of whom is an emblem of Bourgueil: Le Grand Clos.
Twenty years ago, he realised he should stop all chemicals on his land, let grass grow between the ranks, practice buds reduction and return to traditional ageing instead of stainless steal tanks. The domaine was converted to in organic and biodynamic farming.
Today, Yannick works with one of his two sons, Benoit. The vineyard represents 20 hectares, 2/3 in Bourgueil and 1/3 in Saint-Nicolas-de Bourgueil. All are planted in the red Cabernet Franc, and each parcel means a different soil, sun and field exposure, unique vegetation.
The cuvées La Source, La Mine and Les Malgagnes refer to the St-Nicolas-de-Bourgueil appellation, while La Coudraye, Le Grand Clos, Les Quartiers, La Petite Cave and Le Rosé d'Equinoxe refer to the Bourgueil appellation.