Petit Clos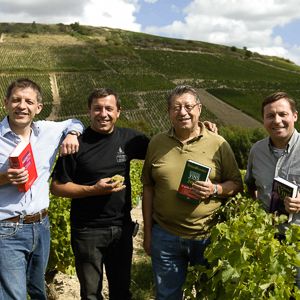 Petit Clos is a careful selection of Clos Henri estate grown young vines. Combining the exceptional terroir at Clos Henri with 10 generations of historical know-how from the Bourgeois family in France, Petit Clos wines are delicately fruity and elegant, to be enjoyed at every moment.
Clos Henri is an exciting new vineyard in Marlborough, created by the internationally recognised winemaking family of Henri Bourgeois of Sancerre, France. For ten generations the family has crafted premium quality Sauvignon blanc and Pinot noir wines and in 2000 chose 109 hectares of native Marlborough pastures to continue their passion abroad. They embraced their new found soil with great enthusiasm, eager to begin, and in spite of their huge experience, they worked along local winegrowers, learning about local practices.
Clos Henri are certified organic, work biodynamically and are a part of Marlborough Natural Winegrowers.