Jacqueson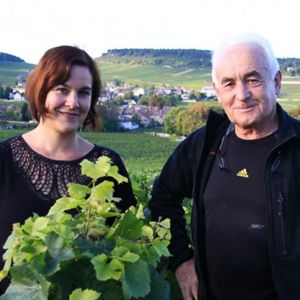 Henri Jacqueson created the company in 1946. At that time, the wines of Rully were not widely known. As a true forerunner, Henri began offering his wine to private individuals and expanded his estate by acquiring the best plots of Rully and Mercurey. He played an important role in the renaissance of the appellation.
Paul Jacqueson joined his father in 1972 and little by little, took over the domaine. He continued the work of his father with a lot of implication constantly trying to improve the quality of the wines and converting to organic farming it the 2000s.
Nowadays, it is Paul's daughter Marie and son Pierre that manages the domaine. Marie took over from her father in 2007 while Pierre joined his sister in 2015. Today, the domaine consists of 13 hectares that are mainly situated in Rully as well as some vineyards in in Mercurey and Bouzeron. The domain produces 60% of white wines and 40% of red wines.