Charles Joguet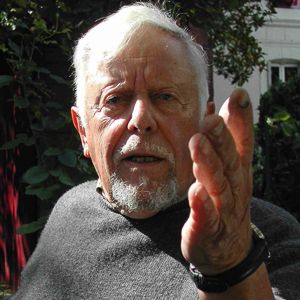 The name Charles Joguet is synonymous with the wines of Chinon, although the man himself retired in 1997 after his 40th vintage in Sazilly. Born in 1931, Joguet arrived relatively late to wine despite the fact that he came from a family of viticulteurs. He originally studied art at the Ateliers du Montparnasse and becoming a graduate of the Ecole des Beaux-Arts in Paris.
It's fair to say that Charles had no clue about winemaking, but he knew from the start that he would not be able to make a living out of becoming a full-time vigneron. As a result, he divided his time between living the life of a bohemian in Paris and playing at being a farmer in Sazilly. Over time, Charles became more and more fascinated with the culture of the vine and started to spend longer periods in Sazilly, returning to Paris at the weekends to catch up with his wife, then a notable theatre critic.
Charles was one of the first vigneron in Chinon to start bottling his own production and also the first to introduce the concept of vinifying and bottling younger and older vines apart. His chartered accountant, Jacques Genet, invested in the business in 1985, bringing some sense of financial stability.
Today the domaine is run by Genets daughter Anne-Charlotte, whilst the viticulture and winemaking is conducted under the watchful eye of Kevin Fontaine. The domain covers 36 ha of AOC Chinon vines, exclusively planted in Cabernet France and 3 ha of AOC Touraine, planted in Chenin Blanc, or Pineau de la Loire.
The diversity of the terroirs has led the to adapt a whole range of farming techniques, both time-honoured and modern, to obtain the finest grapes, with the greatest of respect for the vine and the environment.