Ponsot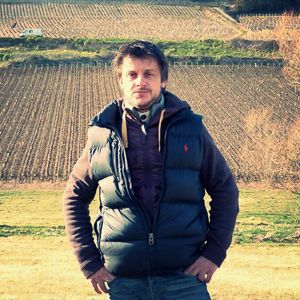 Domaine Jean-Baptiste Ponsot was created in 1954 by Lucien Ponsot who was farming only a few parcels of vines. The property was expanded under his son Bernard, who extended the vineyards step by step. The founder's grandson, Jean-Baptiste then took over in 2000 at the tender age of 20 years old. Upon arrival, he started to plant untapped pieces of land belonging to the estate. Bit by bit, Jean-Baptiste has invested in high quality equipment and built a new winery in 2005.
Today Jean-Baptiste farms 8.5 hectares all located in the AOP Rully and sustainably farmed with organic practices: no insecticide, no weed-killer, no anti-rot and no chemicals at all. Jean-Baptiste doesn't care to be certified but is as respectful of his land as many certified organic producers.
Jean-Baptiste doesn't want to grow, sell more wines and make more money; he just wants to enhance the quality of his current wines. This is proven by the fact that today he is the only producer in Rully who doesn't buy grapes. He wants to focus on his 8.5 hectares and pamper them.