Lafarge Vial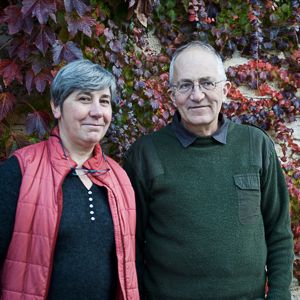 Lafarge, biodynamics, Gamay, granite – sounds like a match made in heaven n'est ce-pas? As if managing the Lafarge family's iconic domaine in Volnay wasn't enough, Frédéric and Chantal Lafarge decided in spring 2014 to embark on a new adventure a little further south.
Still in Burgundy but a new sector, a new grape variety and the inspiring Beaujolais Cru terroirs that come with it. What's perhaps most beautiful about the new project is that the couple really wanted to invest in something together that would be entirely their own creation.
This equal partnership is reflected in the inclusion of both of their names for the domaine's title and on the label (Vial is Chantal's maiden name).