30 & 40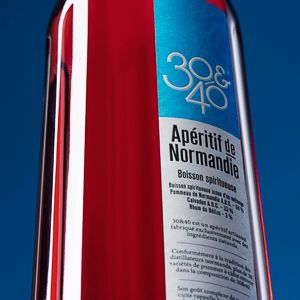 Starting originally as an lndependent bottier of Calvados, 30&40 was created in 2015 by three spirits aficionados dedicated to defend the unfairly forsaken Normandy brandies.
Vincent Thibault and Aymenc visit the region regularly looking for the very best casks amongst the most talented producers. They like experimenting to create their own unique products blending several apple brandies from different terroirs and distillation processes in order to offer innovative expressions of Normandy spirits.
This bold approach is supported by a rigorous process of spirits selection and classification. 30&40 highlights four key stages for making a great brandy : cider production, distillation, maturation and blending.