Bernard Moreau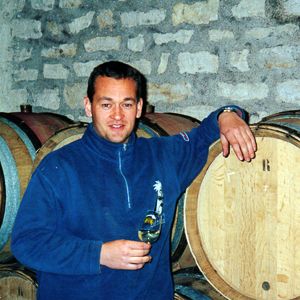 This fine domaine is based in Chassagne-Montrachet, and its roots go back to 1809 when Auguste Moreau built its first cellar. The majority of the domaine's 14 hectares (out of which 9 are owned and five are farmed) were assembled by Marcel Moreau in the 1930s. Bernard Moreau, the father of Alexandre and Benoit who presently run the domaine, took over the vineyards and cellar in the early 1960s at the age of 14 years (!), but by the 1970s he had already secured a sound reputation for the domaine.
Bernard Moreau is a very dedicated grower in Chassagne who owns an impressive array of vineyards. He aims to produce wines with excellent purity of fruit and concentration at his 10-hectare estate. There are no Grand Crus but the quality of the Premier Cru approaches many lesser Grand Crus. In the words of Pierre Rovani (Wine Advocate #123) Moreau produces "plump, opulent, and delicious" wines.
Bernard's son, Alex Moreau has been at the helm of the family estate since 1999. He is an example of the new wave of French winemakers who are combining the old traditional ways with that of modern winemaking. However, he is acutely aware of the primacy that the vineyards hold in the quality of the final product. The vineyard sites and the management of the vines is the key to quality. No amount of technology or work in the winery can make up for lack of attention in the vineyards.