Lavantureux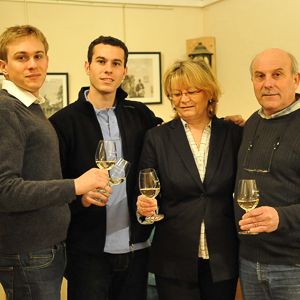 A passion passed down from generation to generation.
The vineyard was at the time only one part of the agricultural activities of the families predecessors and the wine produced was drunk by family and friends.
The grandparents, began to sell the wines from the domaine in "feuilettes" (132 litre barrels, typical of Chablis) in Auxerre and Paris.
Roland was the first to bottle the wines in 1979. It was at that moment that he gave his name to the domaine. Together they expanded the domaine from 5 hectares to 20 hectares and continued to develop the business in France and abroad.
Since 2010, Arnaud and David continue to write the domaine's history with the enlargement of the cellar in 2012.