Home

/

Ch Laffitte Carcasset
Ch Laffitte Carcasset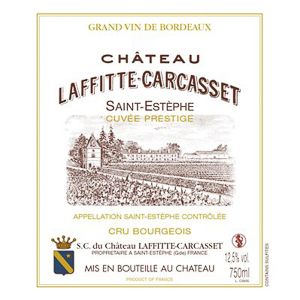 The history of Château Laffitte Carcasset has its origins in the kingdom of France at the beginning of the 18th century. Already present on Cassini's maps, the vineyard was established in 1759 at a place called "Le Carcasset" located in the heart of the Saint-Estèphe appellation.
In 1781 its owner, Jean Laffitte, lawyer at the court and prosecutor of king Louis XVI in Bordeaux, gives his name to the Castle. This beautiful chartreuse in Bordeaux cut stone is part of the tradition of the grand mansions of its time, with reception rooms open onto the vineyard and its magnificent park of hundred-year-old trees.
Surrounded by the Grands Crus Classés of the appellation, the 35 hectares of vines are nestled on the gravelly plateau of Saint-Estèphe where Cabernet and Merlot best express their potential.
Cru Bourgeois since 1932, Château Laffitte Carcasset has been a family cru since its origins. Since 2016, it has belonged to Pierre Rousseau and his family.