Ste Marguerite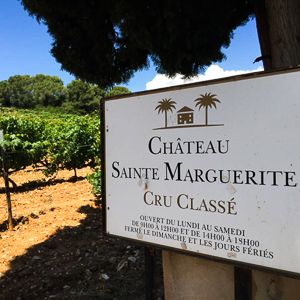 When Brigitte and Jean-Pierre Fayard first discovered Château Sainte Marguerite in 1977, it was love at first sight, and the beginning of an ambitious venture which was to inspire the whole family.
Over the years the children, together with their spouses, became part of the project, each of them contributing their various skills across all the estate. A dynamic and close knit unit, the Fayard family is driven by enthusiasm, a sense of rigor, perseverance, and animated by a permanent quest for excellence.
The earth, composed essentially of altered clay, schist and quartz phyllites, combined with the Mediterranean climate, has given birth to a luminous terroir of rare quality which today benefits from an excellent reputation.

Château Sainte Marguerite is proud to participate in the promotion of a true cultural inking by proposing, over the vintages, wines as exceptional and unique as the place from where they originate.