Ch Minuty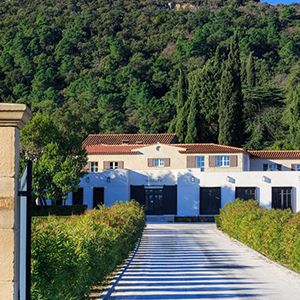 Beautifully situated in a Provençal village called Gassin, Château Minuty is a family owned estate that has belonged to the Matton-Farnet family for over eighty years, spanning three generations.
This is one of the last family-owned estates in the Côtes de Provence region to exclusively hand farm, hand harvest and hand sort in order to ensure the grapes are in impeccable shape when they arrive at the winery. Additionally, the family owns or controls all vineyards under the Minuty label and while they make high-quality red and white wines, their intense focus is on the production of world-class rosé.
Château Minuty is regarded as the top producer of Côtes de Provence rosé in the Côte d'Azur region.