"Wine is not just a passion, it's a way of life"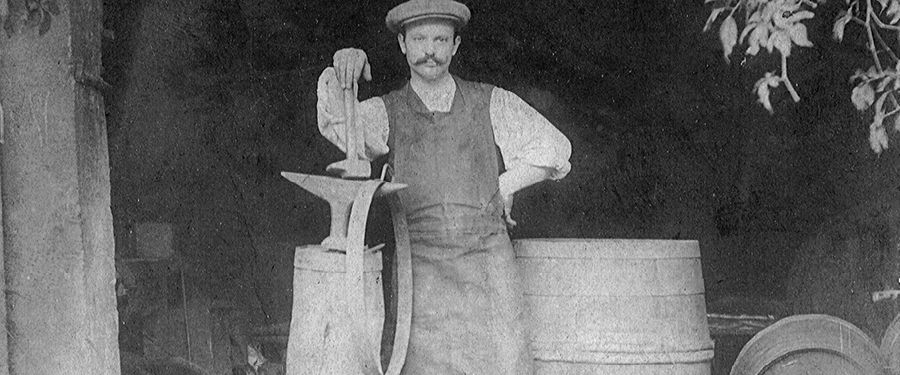 Established in 1999, Maison Vauron is dedicated to bringing the best of French wine and food to New Zealand.
Every year we go to France to taste the wines, see our dear producers, and most importantly make new discoveries.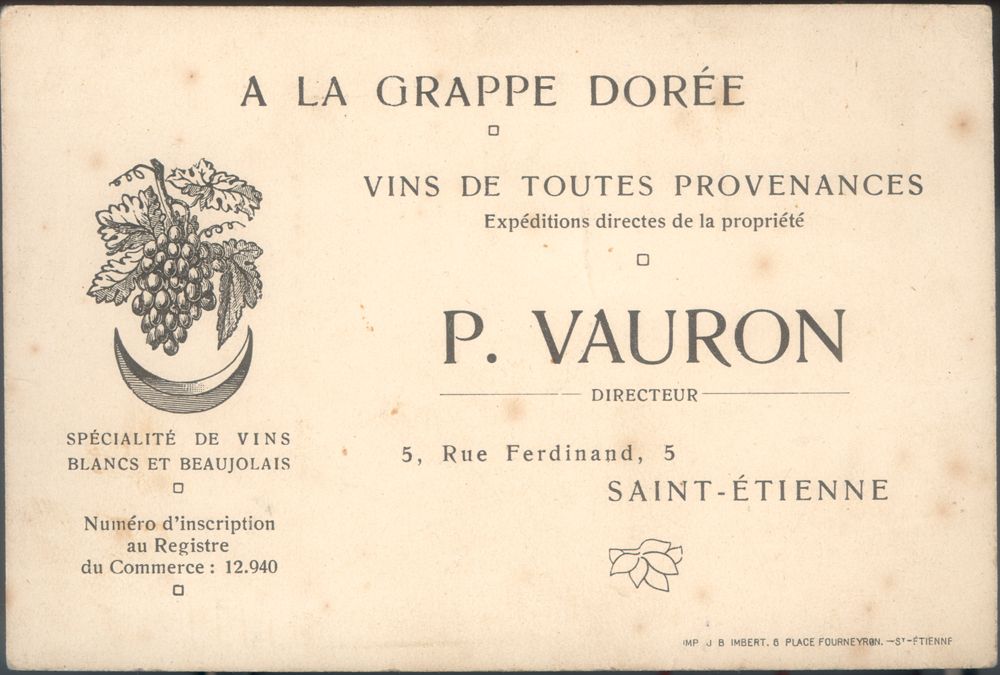 Pierre Vauron's original business card in 1918. 'A la grappe dorée' ('The golden bunch') was the name of the business then, established and based in the town of St Etienne (South West of Lyon) since 1879. The card mentions that Pierre was specialising in white wine from all regions and red wines from the Beaujolais.
Maison Vauron is a family story born 19,000km from Auckland, in the historically important city of Saint-Etienne, 50 km southwest of Lyon, in the Northern Rhone. Everything started in 1879 when Antoine Vauron began his business as a wine merchant. As Obélix, the famous French cartoon character, his great-great-grandson Jean-Christophe Poizat, fell into it when he was young and perpetuated the family tradition.
1991 Jean-Christophe took the opportunity to travel to New-Zealand to learn more about NZ wines. Six months after arriving he would meet his future wife and some years later, his business partners, Peter & Scott.
The influence of family has always been strong, with siblings of both JC and Peter involved in various parts of the operation and are still involved today, likewise the partners of both JC and Scott work in the business.
2000 Maison Vauron moved from Boston Road to our current location in Newmarket. Welcome to McColl Street!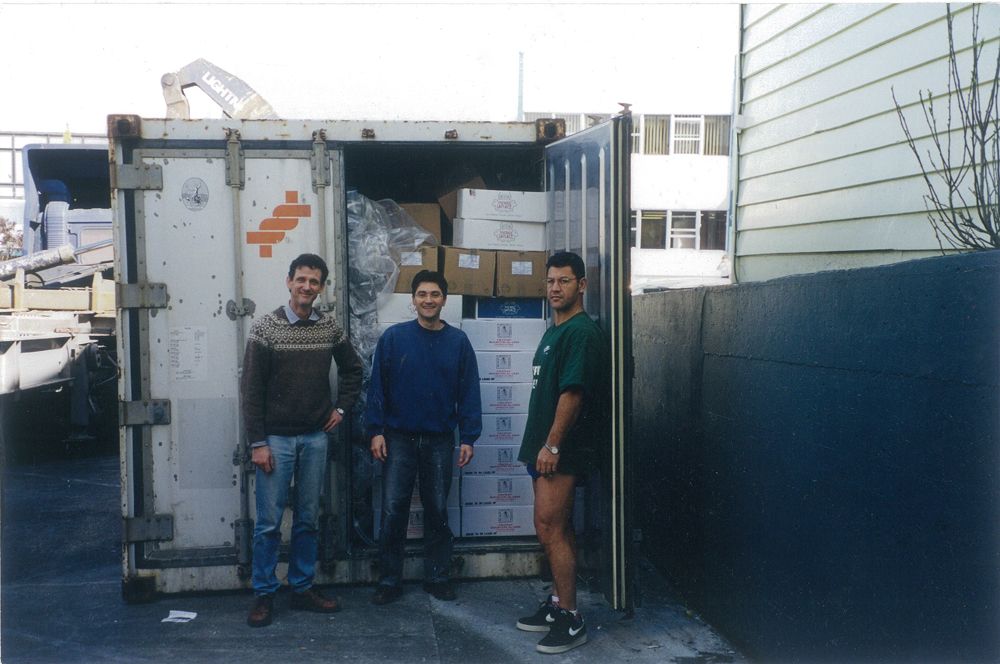 Arrival of our very first container in 1999. You would think that we had the same hairdresser!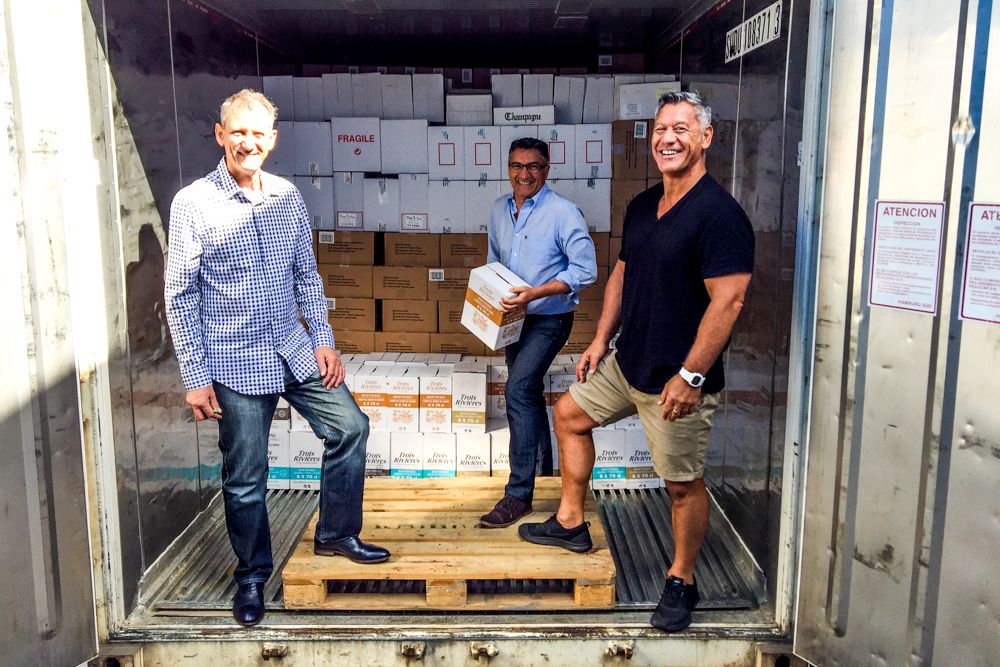 2017 and just a few more salt-and-pepper hair!
2005 saw the introduction of La Fromagerie to the Maison. La Fromagerie under the guidance of Gilles Mereau is now regarded as the leading importer and distributor of French cheeses and specialty goods in New-Zealand.
2010 Jean-Christophe was awarded the medal of "Ordre du Mérite agricole" by the French Ambassador of New Zealand.
This medal, rewarding services to the French agriculture and its recognition worldwide, is a great honor.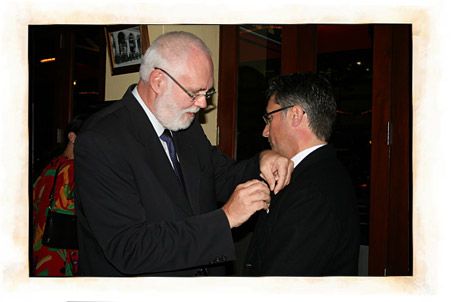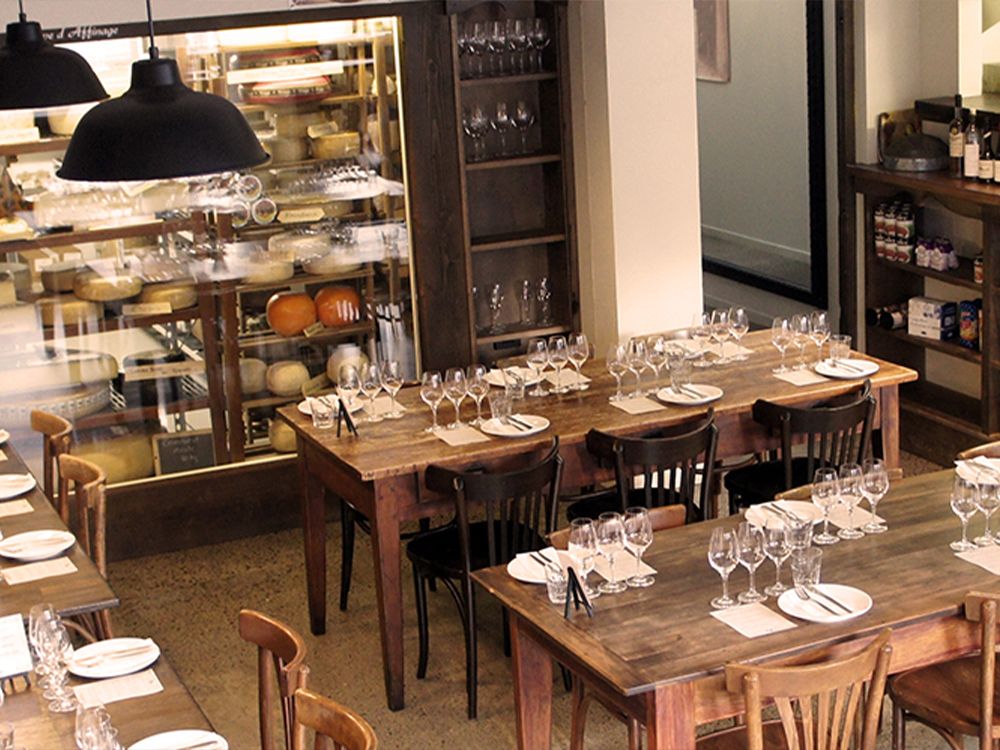 2015 The refurbishment of the café/deli was completed and renamed L'Atelier du Fromage.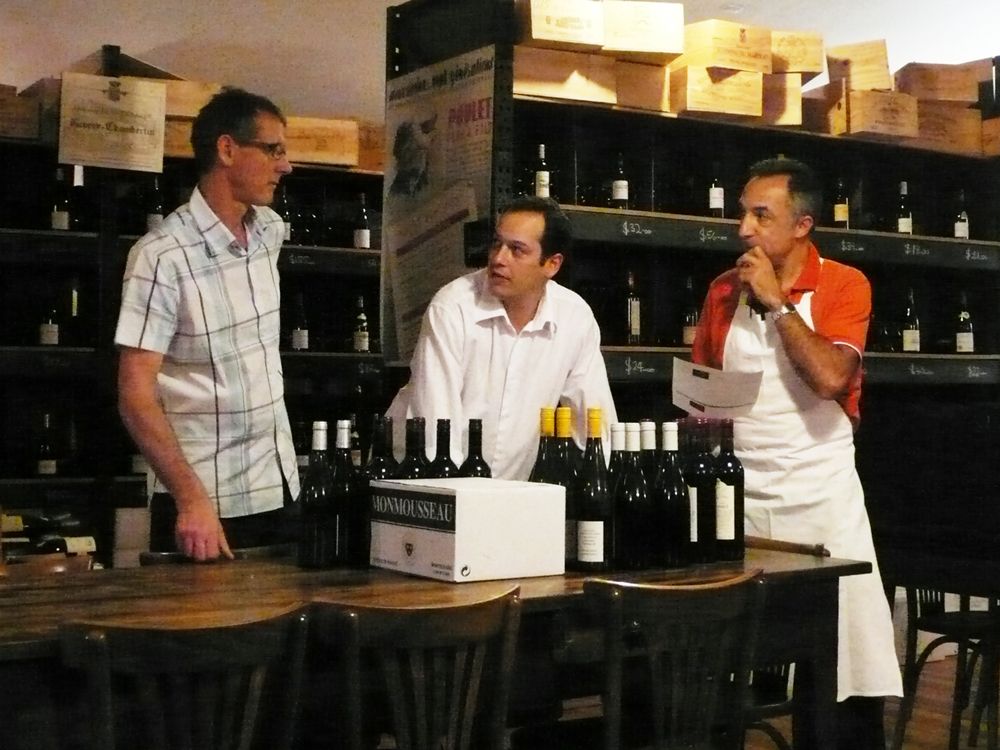 2016 Our national Sales Manager Will is invited to become a shareholder of Maison Vauron.