Home

/

L'Atelier du Fromage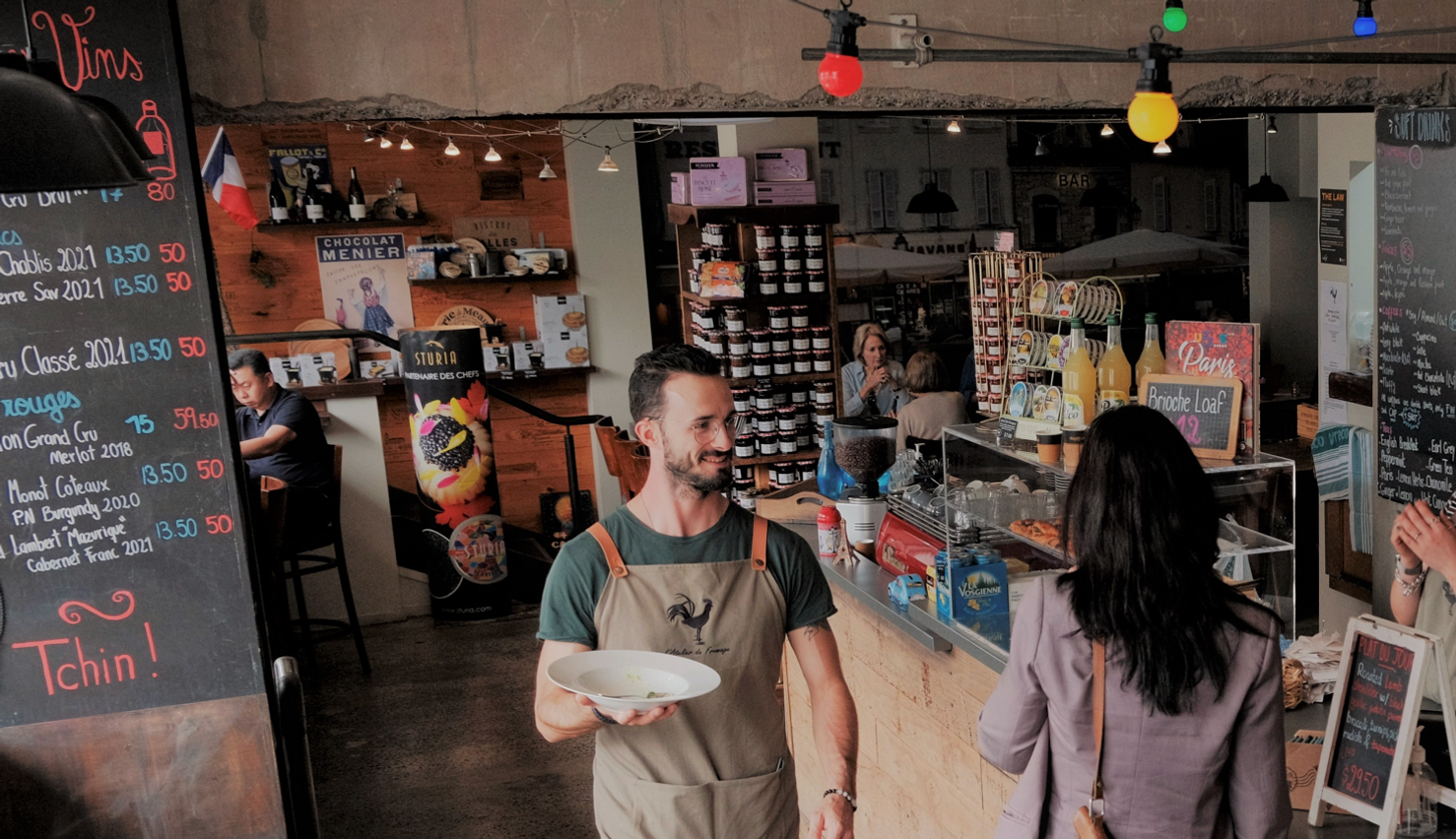 Bienvenue à L'Atelier du Fromage
L'Atelier du Fromage is a paradise for French food addicts and for those who love discovering new tastes.
From fresh baguettes to artisan cheeses, morning coffee to private dinner, we transport you to France and make your experience unforgettable.
Our Chef and his team are dedicated to bringing you fresh, authentic food in a relaxed atmosphere that will turn your visit into a special one.
L'Atelier du Fromage is also a French deli where the most extensive range of French cheeses in NZ are on offer as well as other fine French foods,
from charcuterie and moutarde to chocolate and biscuits.
We are open on Mondays again!

Private functions & Out catering
Want something special for your next private party? Then bring your friends and families together for a wonderful experience in our cellar or café and enjoy amazing food and service. Maison Vauron is a unique venue for your corporate dinner, work party or any special celebration. L'Atelier du Fromage can be booked for private functions of 28 guests and our cellar for 40 guests. Our experienced Chef can help you plan your function and work with you to create the perfect menu for the occasion.
Your event is at a remote site or a site such as a hotel, a pub or other location? No worries, our Chef prepares fresh, stunning cheeseboards, homemade platters and buffet-style catering for any event. Here at Maison Vauron we will do our best to accommodate your needs. We will be happy to discuss menus, prices, and all other aspects necessary to ensure your guests are catered for superbly on the day. Pick from our catering options or contact us to discuss further.
Special dinners & Workshops
Leave the comfort of your home and take a trip to France for the evening.
Our Chef invites you to a night dedicated to the French cuisine and cheeses - paired with only the best wines, spirits or beers.
Stay tuned for upcoming events and tastings on our calender and social media.