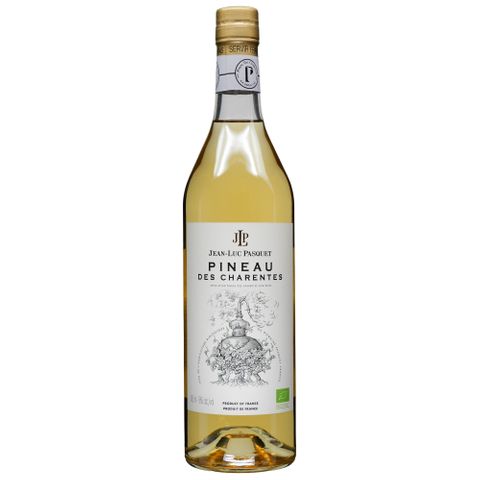 Pineau des Charentes Blanc 750ml
Description
Deliciously Cognac on the nose, the palate is more delicate with a lovely sweetness to balance the darker Cognac notes. Gorgeous tropical fruits on the palate with a lovely fresh finish.

Pasquet's Pineau de Charentes is high in acid, appropriately sweet, and wonderfully oxidative in nature. Enjoy on the rocks, with a twist, or with a splash of something sparkling.

Pineau de Charentes is a delicious aperitif composed of cognac blended with grape juice. Legend has it that it was first created by accident, after a winemaker had added grape juice to a barrel that he believed was empty. When he went to check on the barrel, he had discovered that the juice had been combined with eau-de-vie, but was delighted by his mistake. He then proudly commercialized the spirit soon afterwards.