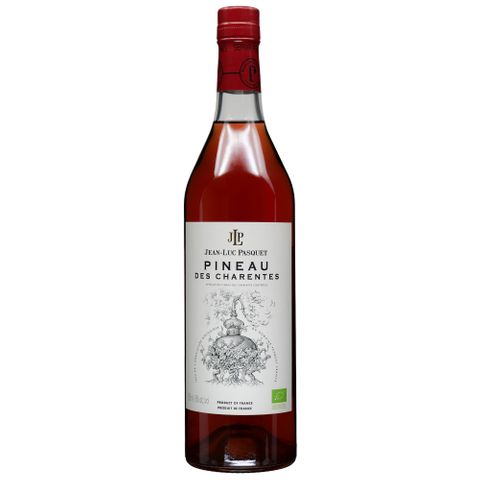 Pineau des Charentes Rouge 750ml
Description
A fragrant nose of strawberry which carries on the palate with a beautiful creamy texture.

Pineau Des Charentes is the result of stopping the fermentation of the fresh, sweet grape juice by adding one-year-old Cognac. Production is strictly controlled to assure high quality through proper blending and ageing. Made from the grapes Cabernet Franc, Cabernet Sauvignon, and Merlot, aged for at least 14 months, including a minimum of 8 months in oak barrels.

Serve chilled in a sherry glass.

Pineau de Charentes is a delicious aperitif composed of cognac blended with grape juice. Legend has it that it was first created by accident, after a winemaker had added grape juice to a barrel that he believed was empty. When he went to check on the barrel, he had discovered that the juice had been combined with eau-de-vie, but was delighted by his mistake. He then proudly commercialized the spirit soon afterwards.