Champagne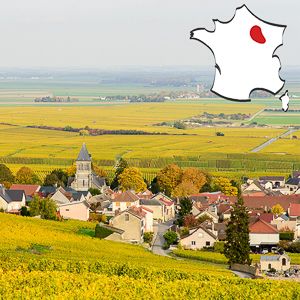 "Champagne is the only wine that leaves a woman beautiful after drinking it. It gives brilliance to the eyes without flushing the cheek", wrote Louis XV's mistress, Madame de Pompadour. Also called "nectar of Gods" or "wine of Kings", Champagne has fascinated and intrigued ever since its creation. As a festive symbol, it's the wine we drink to celebrate happy moments.
Often imitated but never equalled, this elixir born out from the meeting between the terroir and the know-how of wine-growers. This luxury bubbles are so renowned that we often forget it's a terroir above all. Champagne is not just any old fizzy wine, but a place - and a very special place at that. The only true Champagne is grown and made in the Champagne region of France, about 90 kilometres northeast of Paris. The vineyards of Champagne are spread over five French departments, on the sunny hillsides of the Marne and Aube that brings strength and aroma to the wine. Benefitting from a specific climate, soil quality and topography, the Champagne terroir encompasses a patchwork of micro-terroirs endowed with unique characteristics.
The wine route around Reims, Epernay, Troyes or Chateaux-Thierry lead the traveller from huge cellars to tiny museums and from opulent Champagne houses to lush hillsides covered in vineyards. To understand what makes this beverage so unique, there is nothing like getting stuck in the vines to find out the secrets of Champagne.