Trois Rivieres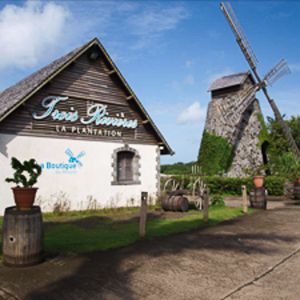 The rums of Martinique are considered among the best in the world, well-known and appreciated for their specific aromas and flavours due to their long and established method of production. They are so fine and aromatic that, since 1996, they have been awarded the prestigious French "appellation d'origine contrôlée", a designation previously reserved only for France's finest cheese and wines.
Trois Rivieres plantation, in the far South of Martinique, benefits from an exceptional geographic location that gives the rums their character and rich flavour. Made by distilling pure, fresh, fermented cane juice, the sugar cane grows in clay soils that are rich in magnesium, whilst their roots bathe in sea water. This gives the rums their high sugar content and their remarkable, refined and diverse flavour profile.
From its two distillation columns and its plantation of 120 ha of sugarcane, Trois Rivieres now produces Rums Agricoles distributed all over the world. Discover some of the most famous cocktail recipes here.