Carre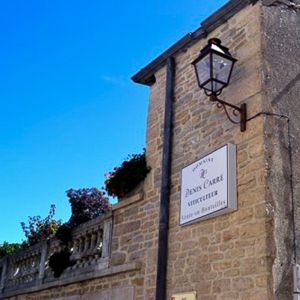 Located in Meloisey in the Hautes Côtes de Beaune, this family Domaine was created in 1975 by Denis Carré and has over the years grown to an estate of 13 Hectares (33 acres) with some 13 different appellations.
Denis' children, Gaëtane & Martial have been involved in the vineyards since a young age and in 2008 both joined the family business full-time Domaine Denis Carré practices "lutte raisonnee", which is essentially the same as sustainable viticulture. All of the fruit is hand harvested, including green harvest, and vinified using natural yeast.
They focus on making wines that are approachable when young but can also age gracefully. The heart of their philosophy is on preserving the purity of fruit, using only a maximum of 25% of new oak on the top wines. The Pinot Noir is all de-stemmed with gentle extraction and minimal bâtonnage. With many of their parcels sitting at higher altitudes, their wines have a real energy and freshness.