Champalou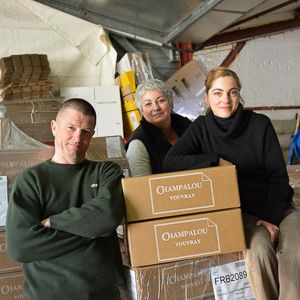 Catherine and Didier Champalou both came from vigneron families. Since starting the domaine in 1983, they have not only grown their business, but their label is one of the most highly-acclaimed in the appellation. They now have 16 hectares, and in a very short time they have earned a reputation for Chenin wines which are amongst the finest in the region.
They have always run their estate by using methods which promote a healthy ecosystem and preserve the land keeping it healthy and workable for the future. Didier and Catherine's talented daughter Céline assists her father with the winemaking and is one of the region's rising stars.
In the Wines & Sprits Magazine 2017 TOP 100 wineries.