JC in France January 2019 | Day 16: End of tour
The tour comes to an end!
We've finished our first trip for 2019 (Scott will be heading back to France towards the end of May for the second round). We are extremely pleased how things went and hoping to have secured some pretty amazing new domaines. Watch this space!
We had a couple of nights in Paris (under snow) before we headed home and as usual we stay in the 6th arrondissement at a comfortable little place - Hotel Vaneau, St Germain. One of the girls on reception spent a year in NZ a few years ago so has a soft spot for the Kiwis!
I am a creature of habit so each time I'm in Paris I try to have a 'plateau de fruits de mer' (we went to Cafe La Rotonde this time), a 'couscous' at Chez Bebert and a catch-up meal with our lovely Kiwi friend Drew Harre who has a string of restaurants in the 6th (Fish, Cosi, Semilla). All excellent and I do highly recommend them!
I would like to take this opportunity to thank all our friends – the 'vignerons' whom have been incredibly generous with their kindness, time, generosity and amazing wines.
And finally a big thank you to you all for following us throughout our tour and your little messages of encouragement. You have been tremendous once more. Thank you, thank you!
See you very soon back at Maison Vauron for more good bottles.
A bientôt,
Di and Jean-Christophe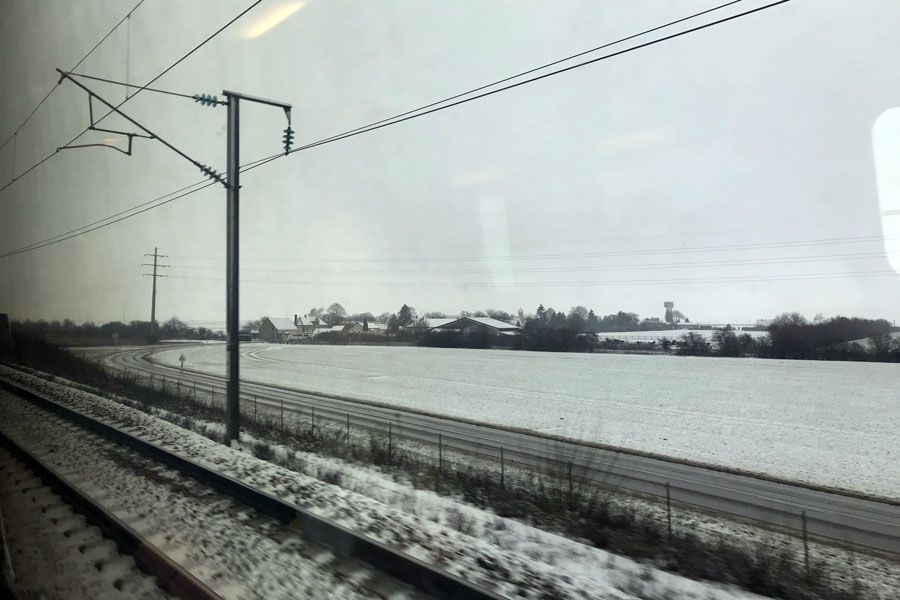 Snow near Paris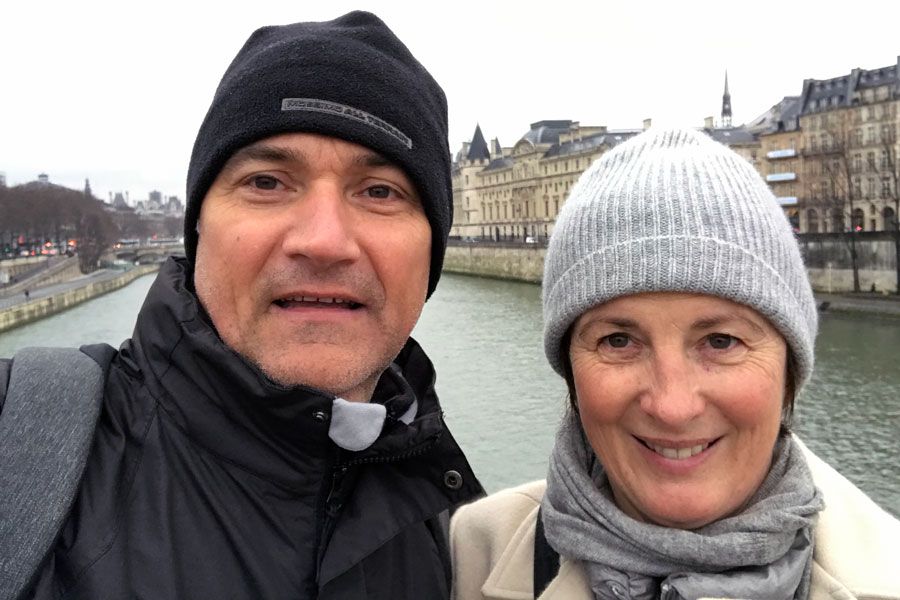 Bye bye from Paris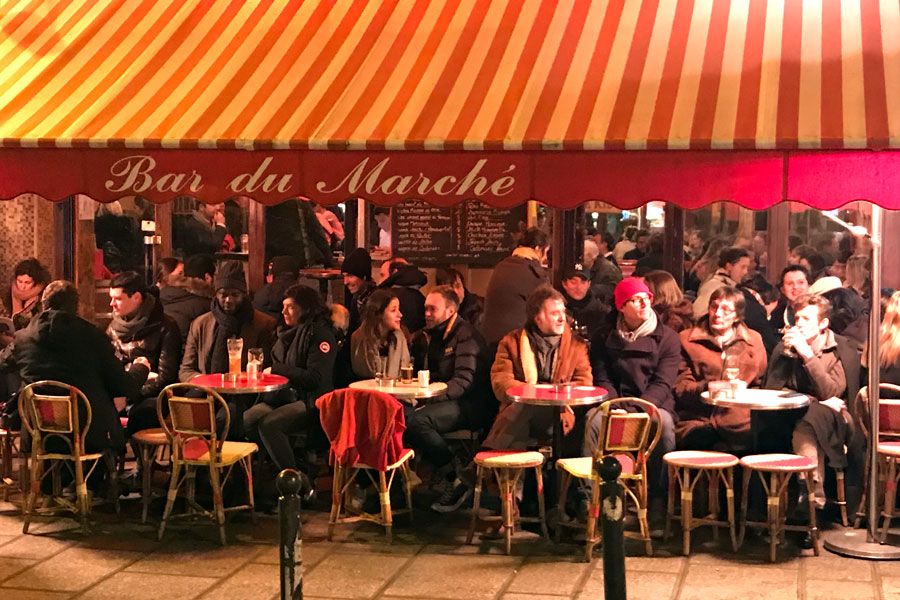 The cold does not stop the Parisians to have a drink on the terrace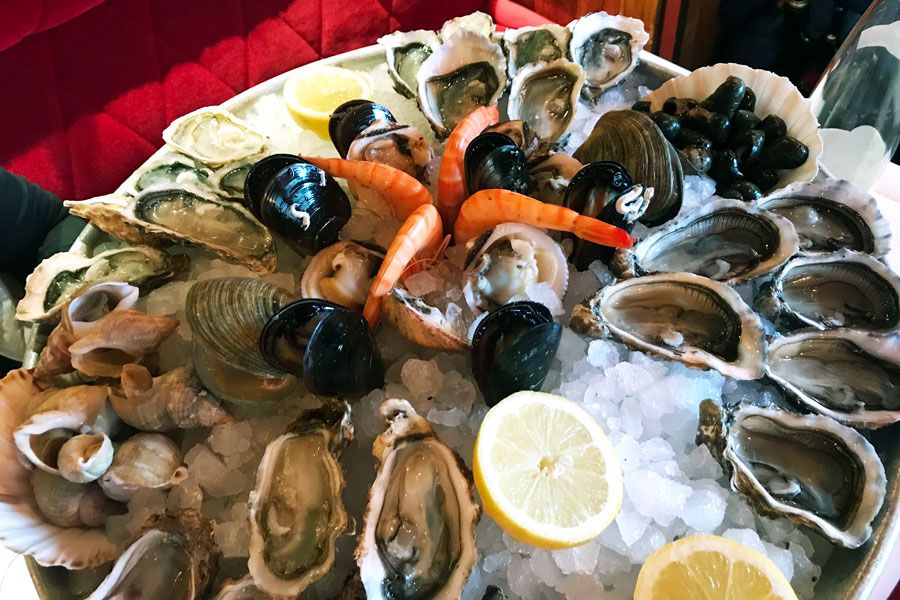 Plateau de fruits de mer