Home

/

Camus Cognac living the tradition
Camus Cognac living the tradition
Unmatched, second to none, remarkably quaffable; these are some words that describe the Cognacs of Camus. The rerelease of this Cognac House to New Zealand was an exciting moment for us. Maxence, Camus brand ambassador, made the trip to show off their exceptional range, of which he is rightly proud.
Those lucky enough to attend tasted seven cognacs from VSOP to the very old and exclusive Xtra Dark & Intense. The Camus style is distinct, light and fruity with little oak. From this comes an easier-drinking cognac even in the younger bottles.
The history of Cognac goes way back to the 16th century when the Dutch travelled to this French region in the South-West to purchase wine. They needed to preserve it for the trip back so they distilled the wine into eau-de-vie, and realised a second distillation made for a finer, smoother product. This was the birth of "brandewijn", what we know as brandy. Cognac has stricter guidelines, only brandy that is made in the Cognac region can be called so. There are also set regulations on grapes used and the aging process.
For Camus, the passion and know-how is evident in their Cognacs. They are dedicated to sharing this art of theirs with cognac lovers, or anyone who is interested in experiencing this unique culture.
Enjoy the Camus range right here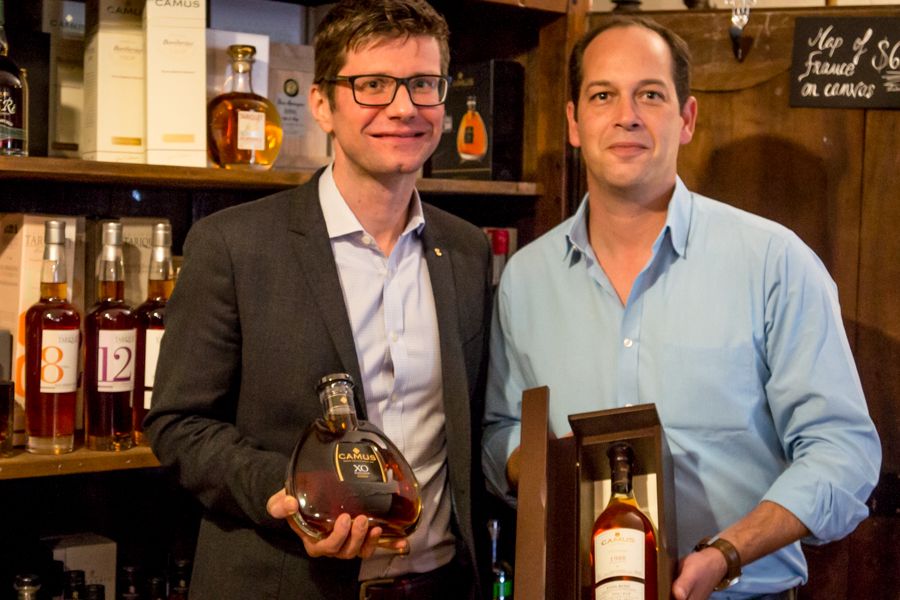 Maxence, Camus Brand Ambassador, and Will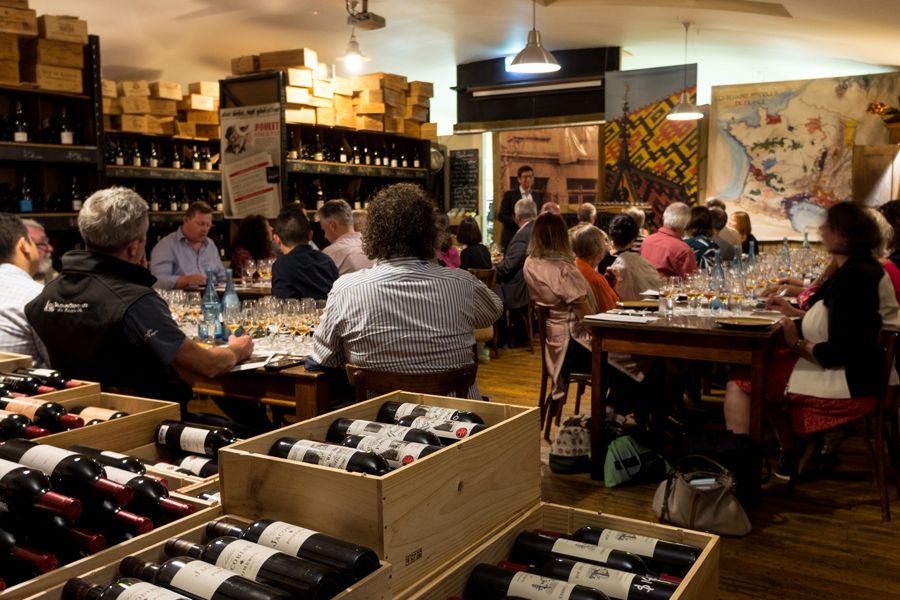 Camus Tasting at Maison Vauron