Scott in France June 2019 | Day 4
Stayed the night at le Pres de Moulin in Serignan-du-Comtat, beautiful, plus a very good meal. We have a big drive this morning 2h45m up into the mountains. Its blue skies and still blowing a gale, the closer to the alps we get the darker it becomes, the temperature plummets, its now 12c and starting to rain. Welcome to the Savoie!
First stop Domaine Genoux and the very young Andre Genoux. This tiny domaine in Arbin sits at the base of the Montagne de la Thuile which rises almost vertically above it, the higher in the vineyard you go the steeper it gets. The whites made from Jacquere are scintillating, they remind me of some Loire wines like Jasnieres. But what really made me take notice were the reds made from the grape Mondeuse, totally unexpected. A very good address.
We then drove across the valley to Apremont, as we did the clouds rolled back the sun came out and suddenly it was blue skies and 23c again, just like Auckland. Up the other side of the valley to the highest vineyards and Domaine Dupraz. Another young vigneron, Jeremy Dupraz returned to run the family domaine 5 years ago. His English is excellent, he went to London to learn, where he had a job working in a fish and chip shop run by an Indian – "Gosh the first day was the worst of my life" That is the first time ever I've heard a Frenchman use the word GOSH. The panorama from here is amazing as you take in Chambery to the north and down the valley to Montage de la Thuile and the alps. Like Genoux the whites here are outstanding particularly cuvee Montracul made from vines planted in 1907.
Late afternoon and our last stop before driving on to Beaujolais – Maison Dolin in Chambery famous for its Vermouth. Pierre-Olivier Rousseau took us through the whole process - the different herbs and spices, the maceration etc, but the thing that really amazed me was the size of the operation. With the profile Dolin has I was expecting some megasized, industrial distilling machine, but no, Dolin is a small family run operation, 20 staff pushing out nearly 1.5 million bottles a year, the focus all about quality. And mark my words we tasted everything and it was good – keep an eye out for the aperitif Bonal. Beaujolais tomorrow, can't wait.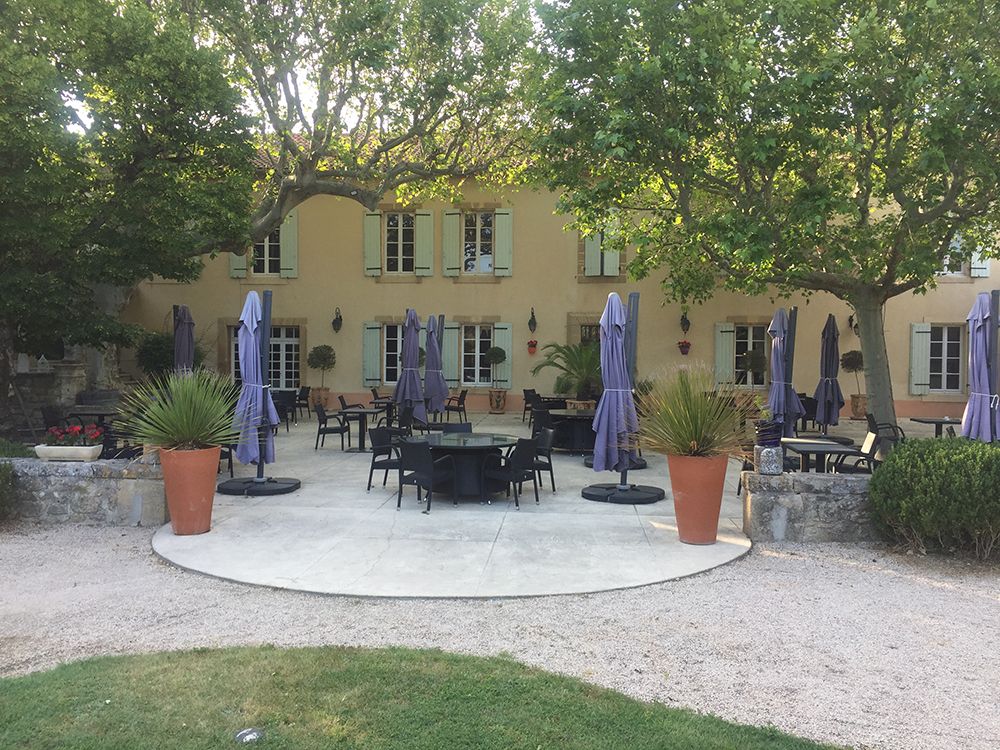 Le Pres de Moulin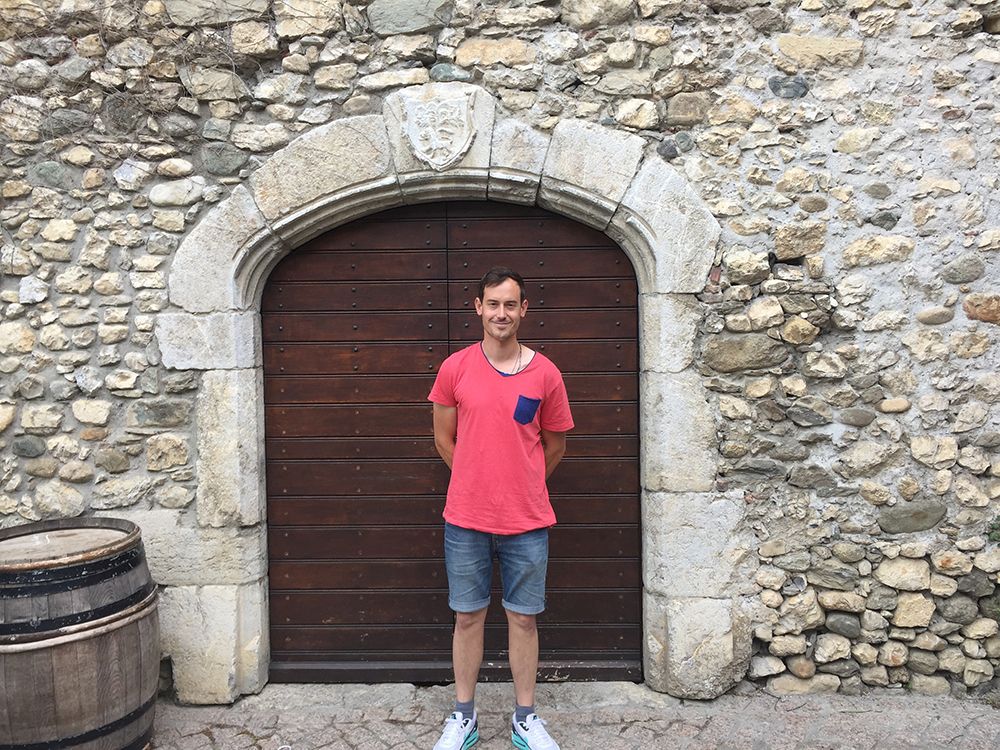 Andre Genoux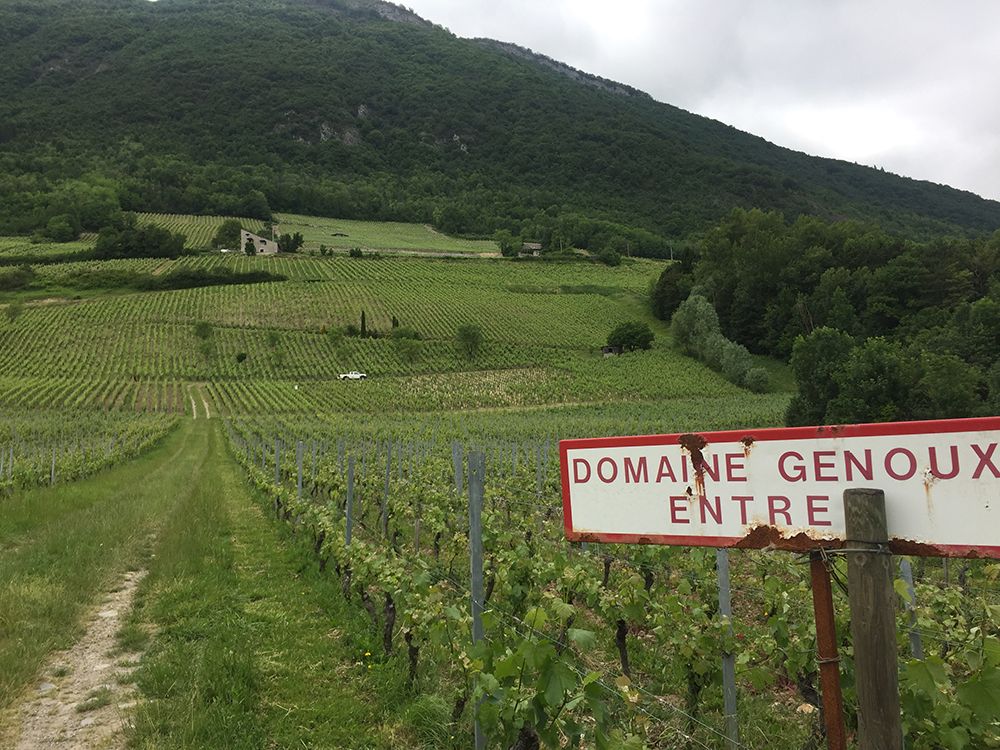 Vines Domaine Genoux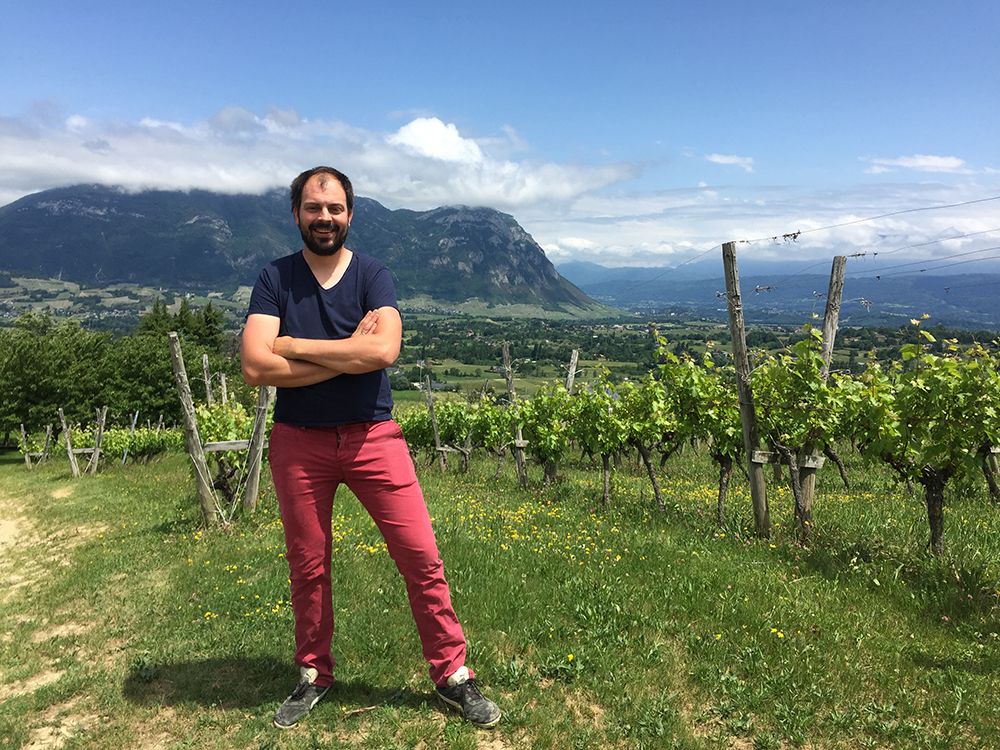 Jeremy Dupraz with la Montagne de la Thuile in the background