Scott in France June 2019 | Day 5
A cool but fine day and we're off to Chermette. Here we meet up with Pierre-Marie, Martine and their son Jean-Etienne who we saw briefly in NZ a couple of years ago. Great wines here and my first look at the 2018 vintage. Pierre-Marie had one of these amazing slicing machines and was busy cutting up some saucisson for us to eat as we tasted. Wow the 2018s are really something. 2017 is no slouch of a vintage either producing structured, balanced savoury wines, but the fruit in 2018 fairly jumps out of the glass, can't wait to get some in NZ.
From here its onto Domaine Chasselay where we find Claire hard at it topping up barrels in the cellar. My first visit here but definitely not the last, Claire is a real livewire, plenty of chat and opinion, she also produced a plate of charcuterie; dried ham, saucisson and mouth-wateringly good fromage de tete all made by her father. While talking about how good these were she said "If one day we have war between the vegans and the butchers, I'm with the butchers!" Claire makes wines that are all about balance and finesse, the reds were beautiful, however the the Beaujolais Blanc Grand Eparcieux 2018 out of barrel really did look special.
After lunch it was our last visit in southern Beaujolais, Jean-Paul Brun at Terres Dorees. This was a big lineup and Jean-Paul just kept cracking more and more bottles. He had some great stories to tell about Danny Schuster and when he worked in NZ many years ago. We tried both 2017s and 2018s. These are Beaujolais made in the Burgundian fashion, there were some terrific wines in both vintages, I loved the Cote de Py 2017 and Fleurie Grillee Midi 2017.
Now we headed north to Morgon for our last stop of the day at Piron. We were greeted by both Dominique Piron and business partner Julien Revillon, both were in very good form. I have to say that I think the range here has never been better, these a gorgeous Beaujolais the epitome of what is expected. In fact two wines here vied for wine of the day, the Chenas Quartz 2016 and special cuvee Morgon Cote de Py 2017 that has yet to be commercialised.
I love Beaujolais so that was one great day, tonight I eat frogs legs and tomorrow more Beaujolais.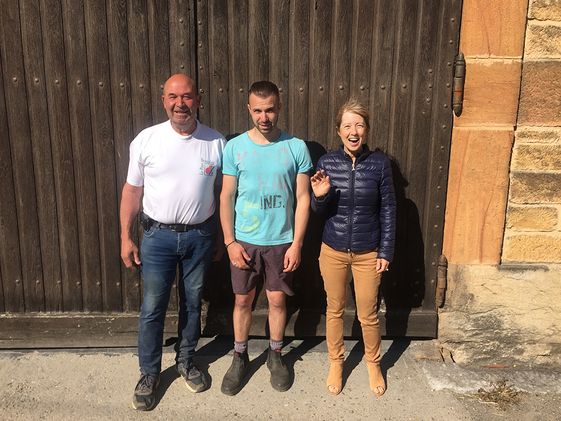 Pierre-Marie, Martine and Jean-Etienne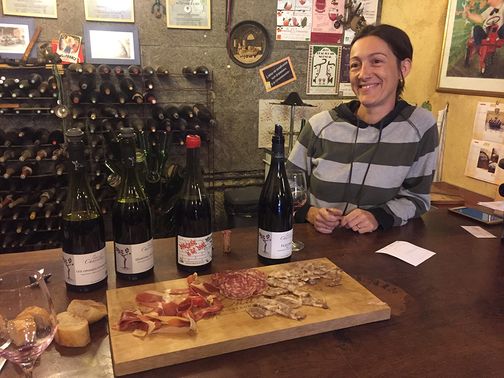 Claire Chasselay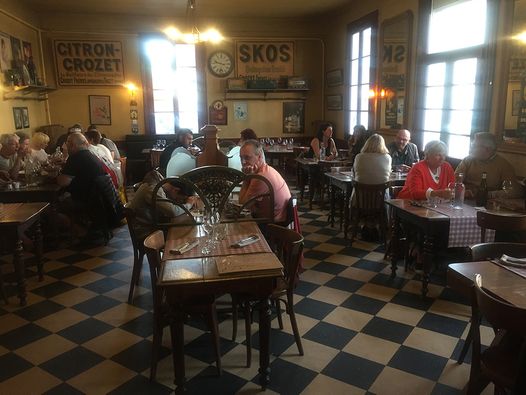 Frogs Legs at the Le Buffet de la Gare in Belleville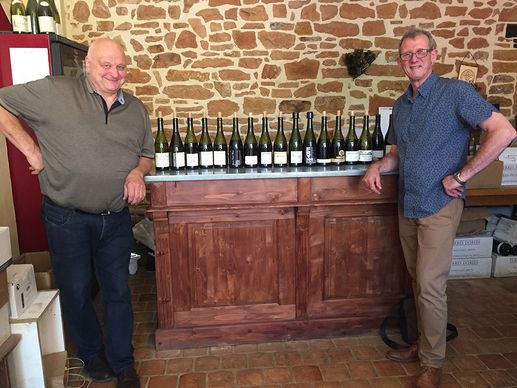 The lineup with Jean-Paul Brun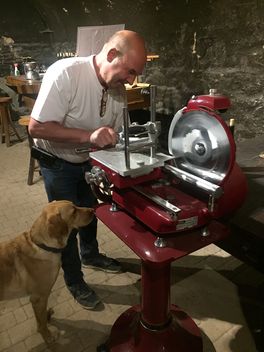 Pierre-Marie and his slicing machine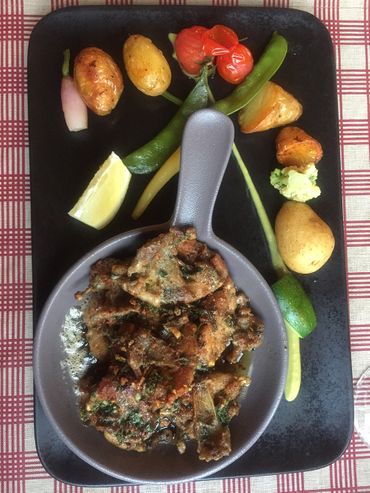 Le Buffet de la Gare in Belleville