Home

/

Scott in France June 2019 | Day 6
Scott in France June 2019 | Day 6
What a beautiful morning blue skies not a breath of wind or a cloud to be seen. In fact you can clearly see Mont Blanc and the Alps more than 250km away .
Today we're visiting Alexandre Burgaud one of the rising stars of Beaujolais in the village of Lantignie. The address I had was not correct but after a little door knocking we were pointed in the right direction. People say my French is good, yeah right!
Alexandres cellar was cold I mean really cold, I think I picked up a chill here, but the wines soon warmed us up. He is a tiny operation with only 4 cuvees but has recently picked up more vineyards and now manages 12ha on his own. They're all gobelet trained bush vines so he's crazy busy all the time. His top cuvee Beaujolais Villages Lantignie "Pur Cent" is particularly impressive, at the finish he opened a magnum of the 2015, wow what a wine. But the finish no, he then said what would you like to drink, and after several glasses we headed to lunch. The roads were packed, a veritable traffic jam, there was a big Fete on involving Vignerons and Chefs all over the region.
After lunch one of my favourite Beaujolais Crus, Fleurie. Cedric Chignard's is another small Beaujolais operation, only 10ha, and only 4 wines, the majority of the vineyard is in Fleurie right on the border with Moulin a Vent. In 2017 he was badly hit by hail so no Fleurie but he has more than made up for it with the 2018 which is simply gorgeous. He also opened a special cuvee for us which is a selection of 100 year old vines, this was like no other Fleurie I have ever tried. All I can say is that Cedrics wines deserve to be better known.
That's Beaujolais done and dusted, now it's time to get serious we're heading to the Cote d'Or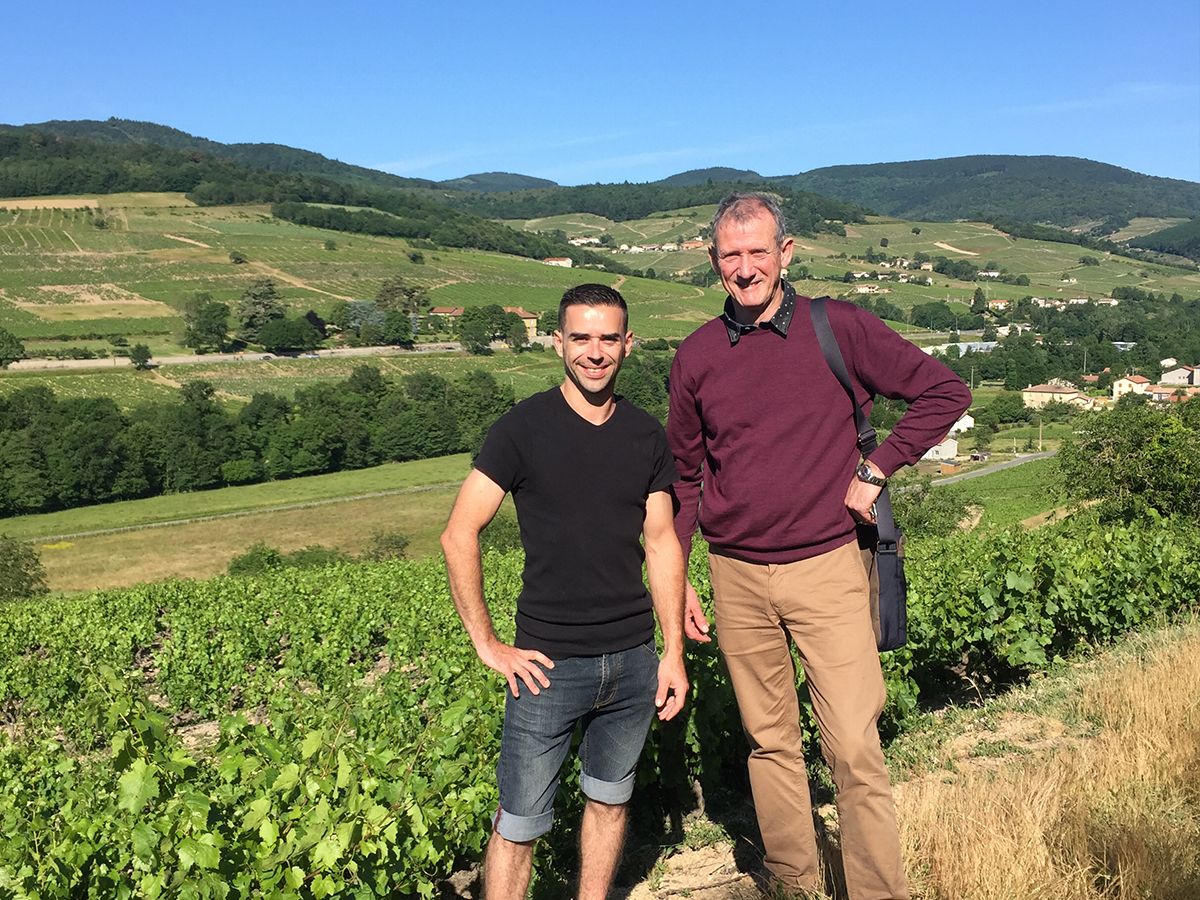 Alexandre and Scott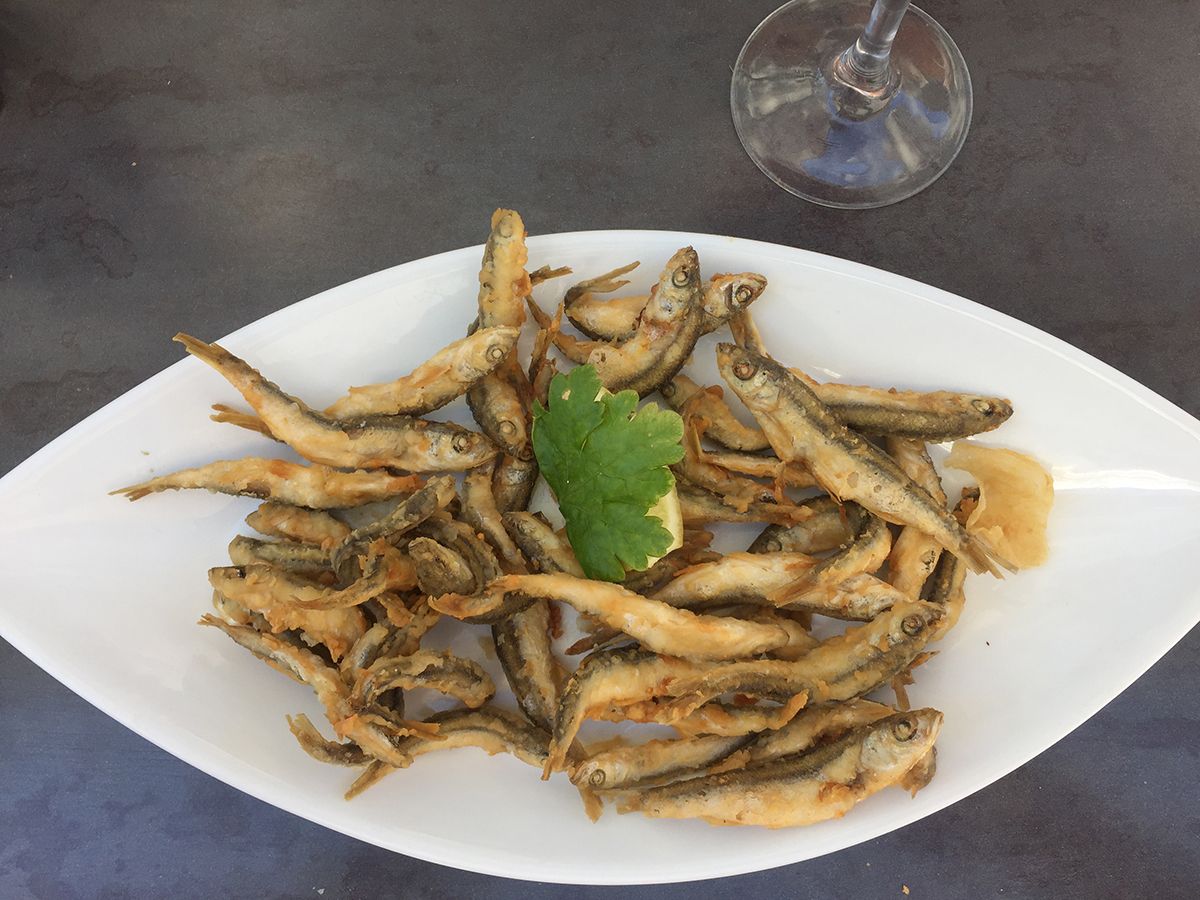 Friture for lunch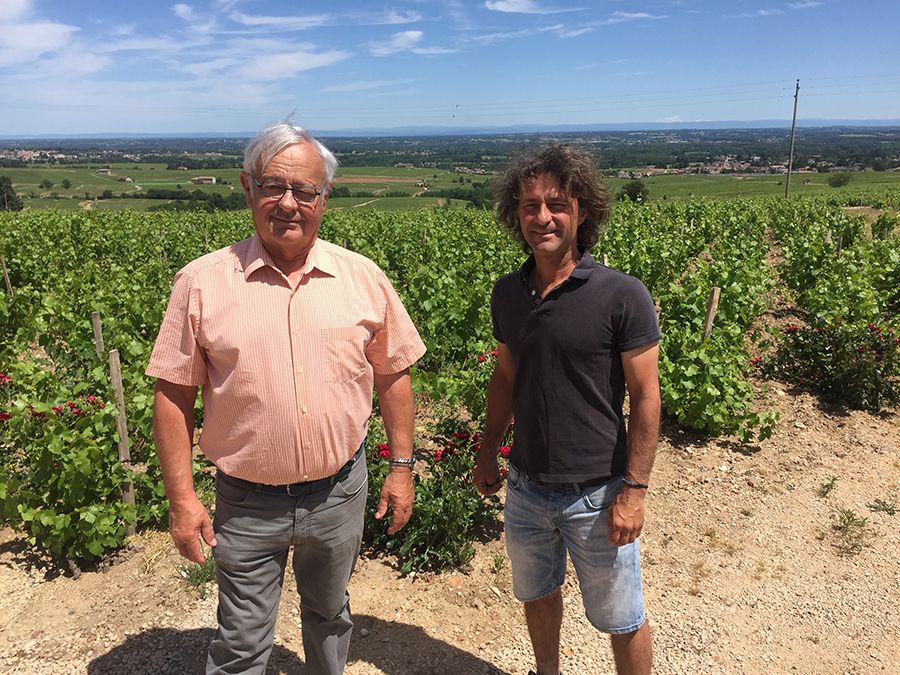 Cedric and his father Michel