Scott in France June 2019 | Day 7
It's a public holiday in France today so only one appointment. An absolute joy to drive and quite eerie as the roads are completely empty. A pity about the weather, our good run couldn't last, its cold overcast and raining. Despite this a beautiful and relaxing drive to Givry in the Cote Chalonnaise. The country side is a verdant green, there are plenty of Charolais with calves everywhere (lots of oooing and aahing from Lydia), and the vineyards look absolutely terrific. Looks can be deceiving though, because everywhere we've been people have been complaining about how dry it is and they're all praying for more rain.
At the back of the village of Givry is the extremely old domaine Clos Salomon. It's a very old house and chai very difficult to date its construction as they used the remains of an old Roman villa. We were greeted by Ludovic whose family have been in the village since 1521, he asked us if we were interested in flowers, and then showed us 4 or 5 different types of wild orchids that were growing everywhere around the vineyard, extraordinary.
Only three wines here but wow they're good value. There are three producers in Givry that stand head and shoulders above the rest and we import two, Clos Salomon and Joblot. I really loved the two whites a Montagny and Givry 1er Cru, I've begged for some, we'll see what happens. The Clos Salomon Givry 1er Cru red though is a fantastic Pinot, we tried 2016 and 2017 out of bottle and the 2018 out of barrel. This is where I go into salesman mode, buy, buy, buy!
The rest of the day I devoted to food, the white asparagus with pork belly at were to die for.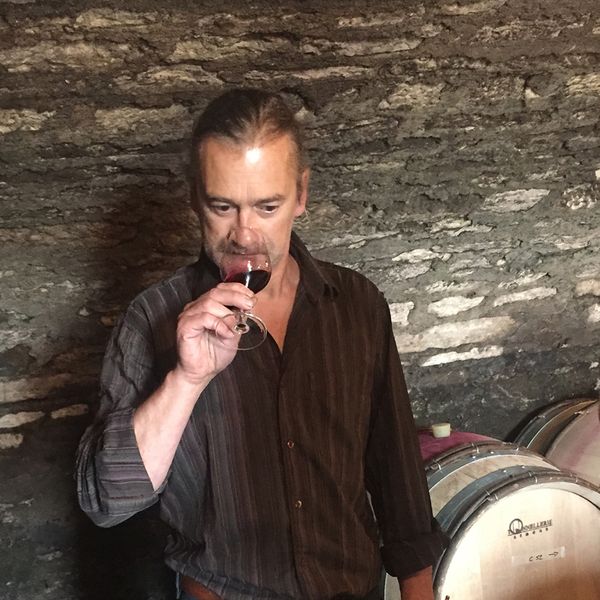 Ludovic in cellar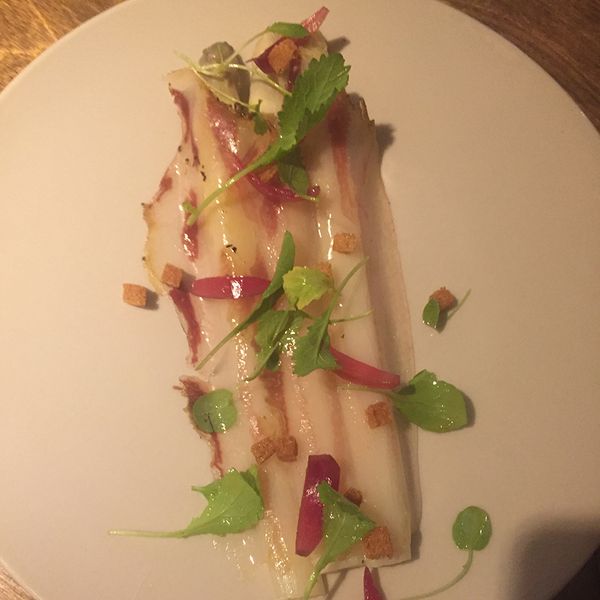 Asparagus and pork belly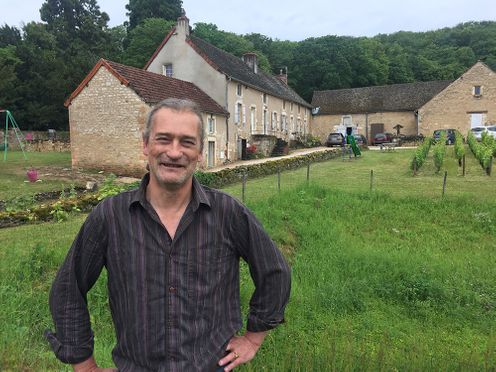 Ludovic in front of the domaine