Scott in France June 2019 | Day 10
What a beautiful morning, not a breath of wind or a cloud in the sky. As we drove north to Vosne Romanee with the Cote and vines to our left it was hard not smile, it felt perfect. Our first appointment just added to this, Mugneret-Gibourg, run by sisters Marie-Andre and Marie-Christine.
Marie-Andre greeted us, she is so so nice, you instantaneously feel like you are part of their family. Out the back door into the vines where she showed us how far the floraison was advanced (flowering) and then back down to the cellar for a tasting. The big news here is that a parcel they farmed en metayage (where the crop is shared), the other farmer had decided to hand back his share after 50 years. This means the domaine will have an extra two hectares available from now on, unfortunately I don't think this will translate into a bigger allocation for us.Here we tried 2017 and 2018 from barrel and the 2016s from bottle. Take out Romanee Conti and Mugneret Gibourg is one the most highly sought after Domaines in Vosne Romanee today, and the tasting just reinforced it. These wines are a gob smackingly good!
The second visit of the day was just up the road in the village of Chambolle Musigny, Herve and Anne Sigaut, again what really lovely people. We are so lucky to have a relationship with this domaine which flies under the radar, the bargain of the appellation. We were joined at the tasting by some fellow Kiwis from Christchurch and their friends. As everywhere the 2018s out of barrel were impressive and the classic fresh and pure 2017s will be gorgeous with a little time. We finished with a mystery wine, I was way off with the year, a 2000 1er Cru Sentiers. Still a little primary fruit, gorgeous texture and sous bois characters, this is why we drink Burgundy.
We were heading to Nuits St Georges to grab a sandwich for lunch but Anne said that le Millesime at the back of the village in Chambolle had a fantastic 19.90 euros three course menu, so there really was no option. Le Millesime is a very smart restaurant and while we were sitting a group of Americans in lycra rolled in and started to grab tables, the maitre d raced in and loudly in English said "I'm sorry we are fully booked". If you are coming to Burgundy you have to come here for lunch its fantastic.
After lunch it was a leisurely drive to Chevannes behind Nuits St Georges and an appointment with the rockstar of the Hautes Cotes de Nuits, David Duband. The countryside behind the Cote d'Or is some of the most beautiful in France, forest and rolling fields, everywhere wild poppies growing, it feels like this is how it was four or five hundred years ago.
David is going through a major expansion which will nearly double the size of the present cellar which was only built 5 years ago, at the moment its just a massive hole in the ground. We tasted the whole range of 2017 out of bottle from Hautes Cotes de Nuit to Grand Cru Echezeaux and Charmes. Then it was into the barrel hall where there were a good 300-400 barrels and a good look at the 2018s. Davids wines have an incredible suave, sensual texture to them with a very deft use of oak and he does a very soft pigeage to avoid extracting any bitterness in the tannins. Great wines.
Back in Beaune to one of our favourite watering holes the wine bar/restaurant Maison du Colombier and its affable proprietor, Roland. Sante.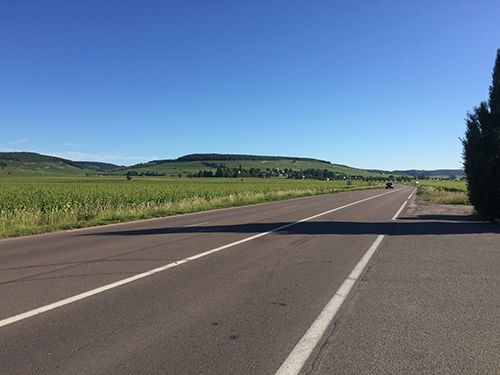 Early morning the hill of corton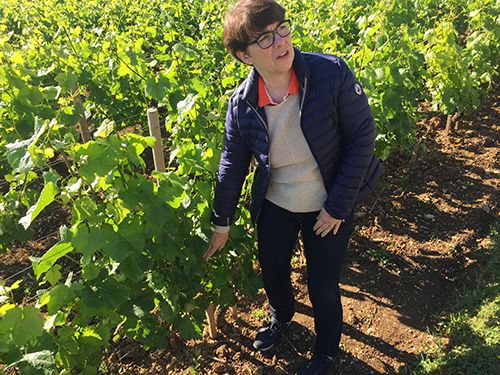 Marie-Andre in the vines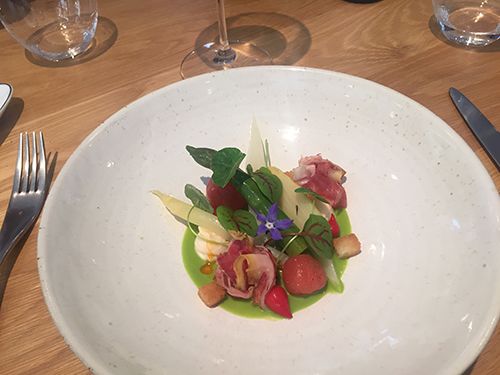 White and green asparagus at le Millesime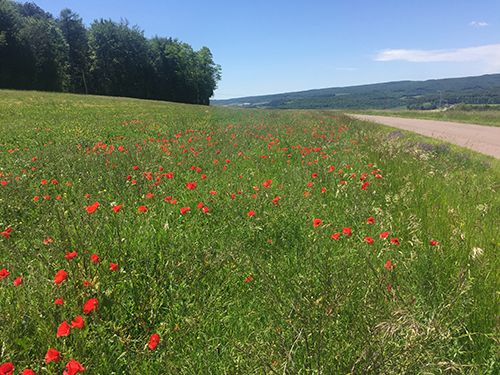 Poppies by the side of the broad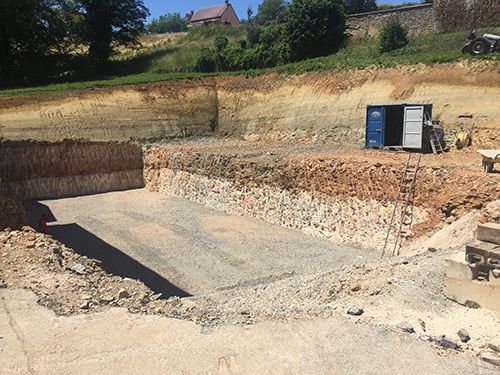 Hole for the new cellar at Duband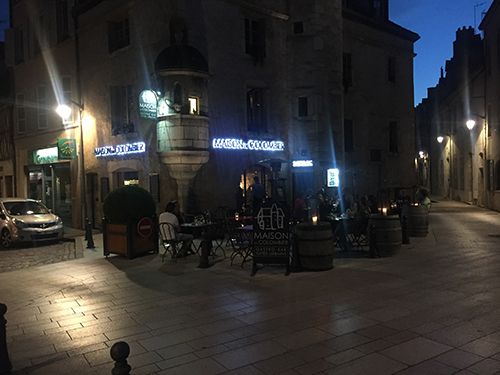 Maison du Colombier