Gilles in France February 2020 | Auvergne
The drive from Reims to Clermont Ferrand was long and draining (minimum 6 hours) after being in heavy rain, hale, very strong wind on the motorway and sometimes barely being able to see, it is a relief to reach the next hotel and crash for a rest.
I am now in the Massif Central. This region contains a large concentration of around 450 extinct volcanoes. La chaine des Puys runs from north to south for about 150kms. For my first stop at Laqueuille to visit one of my cheese producer, I drove through the Puy de Dome (1464 m), where the roads feel so slow as they were very windey.
On the following morning after the tough drive, I opened my blinds and discovered the entire country side covered with a layer of thick snow (so was my car) and the temperature was at -1 degrees. With that being said, I drove slowly and carefully to La Société Laitière de Laqueuille, upon arrival I was warmly welcomed by Mr Olivier. This is were Mr Antoine Roussel, the farm boy, self appointed local guide and later on a pharmacist, discovered in 1820 the process of growing and developing a blue mould from rye bread and introduce it inside a cheese. Creating what we all know as Bleu D'Auvergne.
What a privilege it was for me! To witness the curdling, brassage of the curd and moulding of today's cheese making process for the famous Bleu de Laqueuille and Fourme D'Ambert. As famous as it is, it doesn't come easy! Le Bleu de Laqueuille will need around 50 days of maturing before it's release to the market. Still sweet in flavour with a supple paste, the blue mould will continue to develop and intensify blue notes to this ever tasty cheese.
Here is a little fun fact through the trip I learnt, did you know it takes 20 litres of cow's milk to make a 2.5kg wheel of bleu cheese.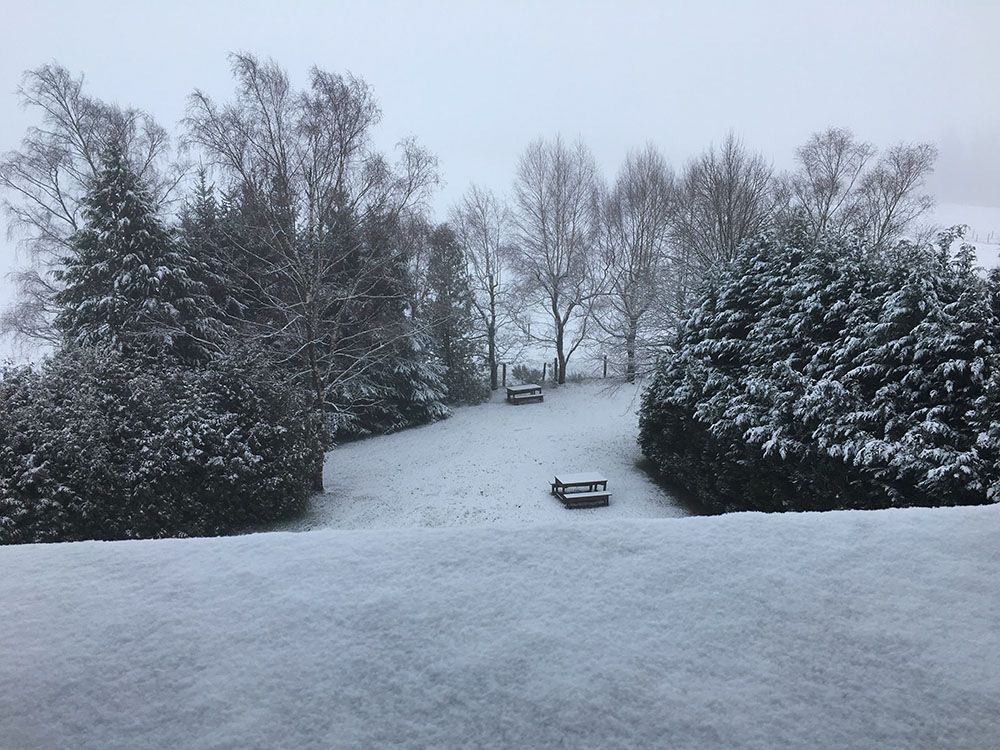 The view of the snow outside my hotel room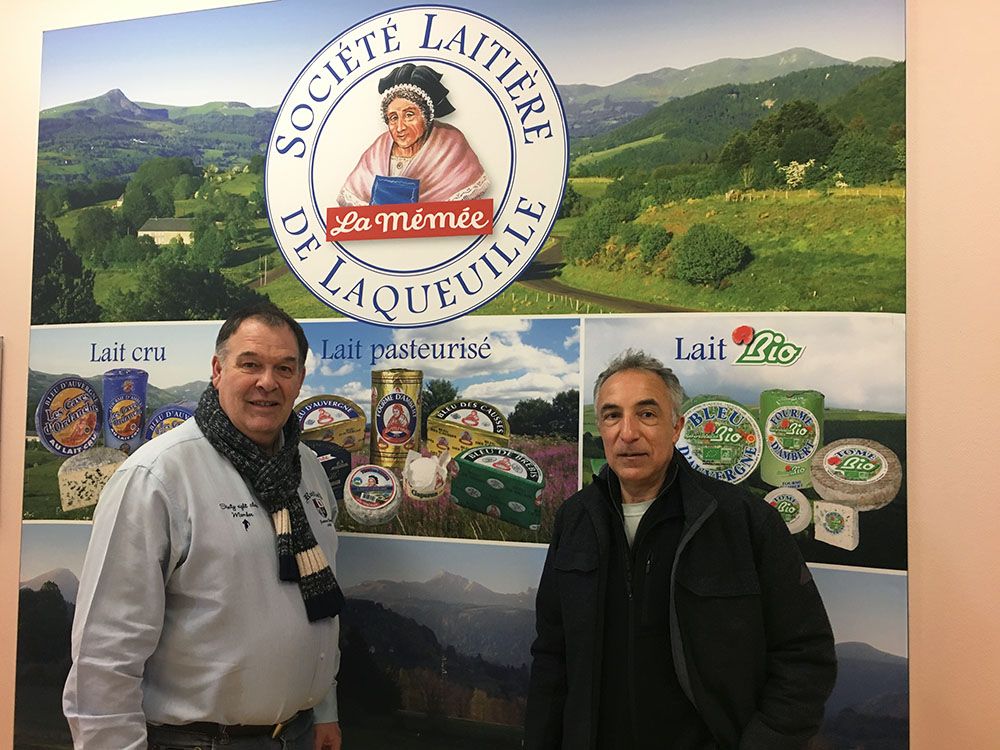 Gilles and Mr Olivier from La Société Laitière de Laqueuille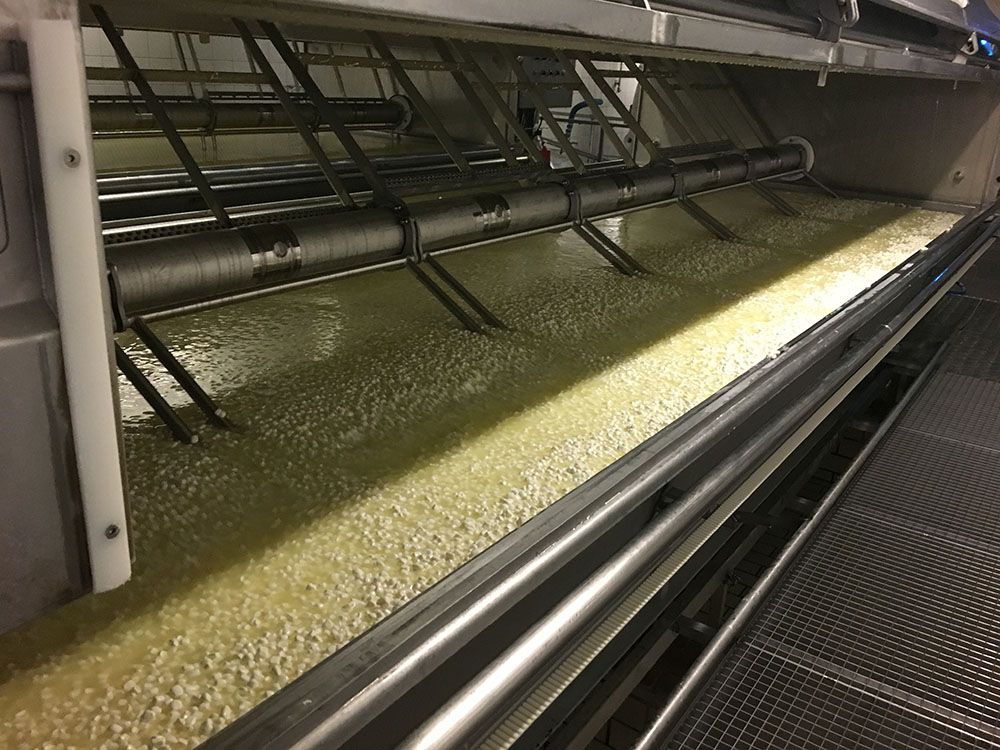 Cheese Curdling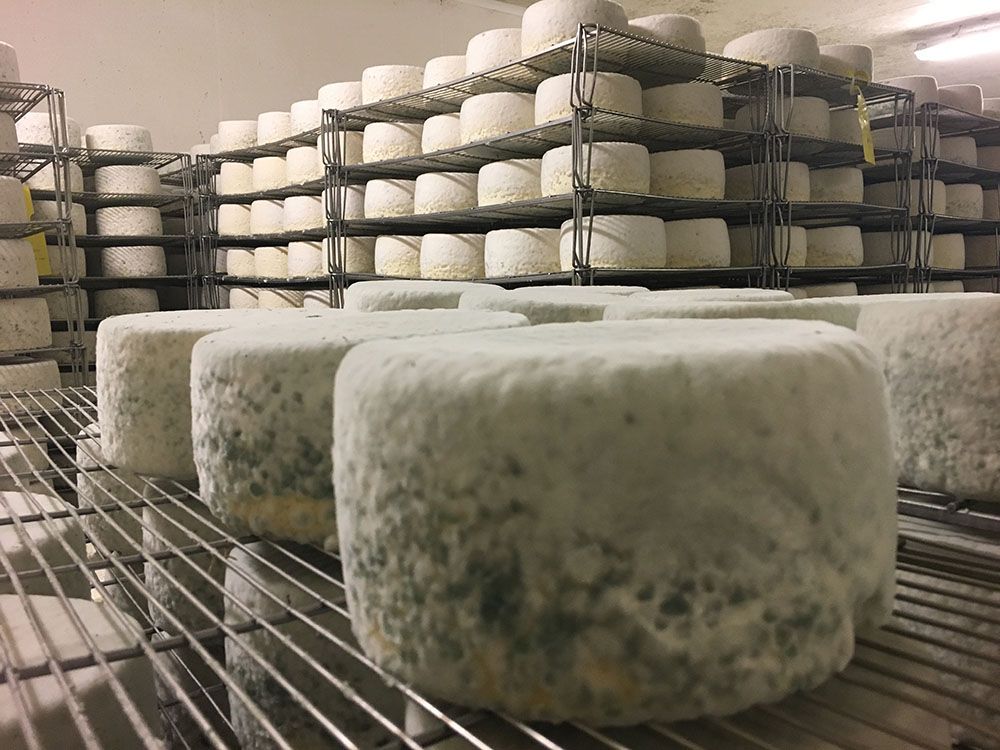 Le Bleu de Laqueuille