Home

/

JC in France January 2019 | Day 6
JC in France January 2019 | Day 6
Saturday morning sees us bright and early at the doors of Domaine Gerin, our only visit today as we're spending the remainder of the weekend with my family, where they have been wine merchants since 1879! They are only a short distance away (St Etienne). The weather is very kind with us, although cold there is nearly clear sky.
We're greeted by owners Monique and Jean-Michel who offers a quick trip around their vineyards, which Di readily accepts - little did she realise where we were heading! We got into his short-wheel based Landrover (me in the rear) and headed up the very steep slopes of Cote-Rotie. The stony, gravel track (in all honestly it can't be called a road) zig-zags up through the vineyards and at the first bend Jean-Michel puts the vehicle into reverse to ascend the next section of the track, then into first gear at the next bend and so on up the hill, all the while with a 'terrifying' (Di's words) drop off the side of the track… But what a view! Everything on these vineyards are done by hand, it is simply too steep for anything else.
Back at their winery (recently it has been upgraded and extended with state of the art technology), Jean-Michel takes us through their 2017s. The wines are lovely with their round and soft structure. The two little 'Champine' Syrah and Viognier offer superb value for money. Harvested very close to Cote-Rotie for the red and further south for the white, this is as close as you would get from the real McCoy!
They took us for a great lunch at the 'Bistro de Serine' in Ampuis, a bistro owned by four local Vignerons including the Gerins. Di had the most gorgeous 'Chou farci' (stuffed cabbage with minced pork shoulder) served with a light red wine jus. I had the 'salade de tete de veau' (don't ask what it is as it might make some of you slightly squeamish!) which I loved!
After lunch we drove to St Etienne to meet up with my family – Mum was first on the list.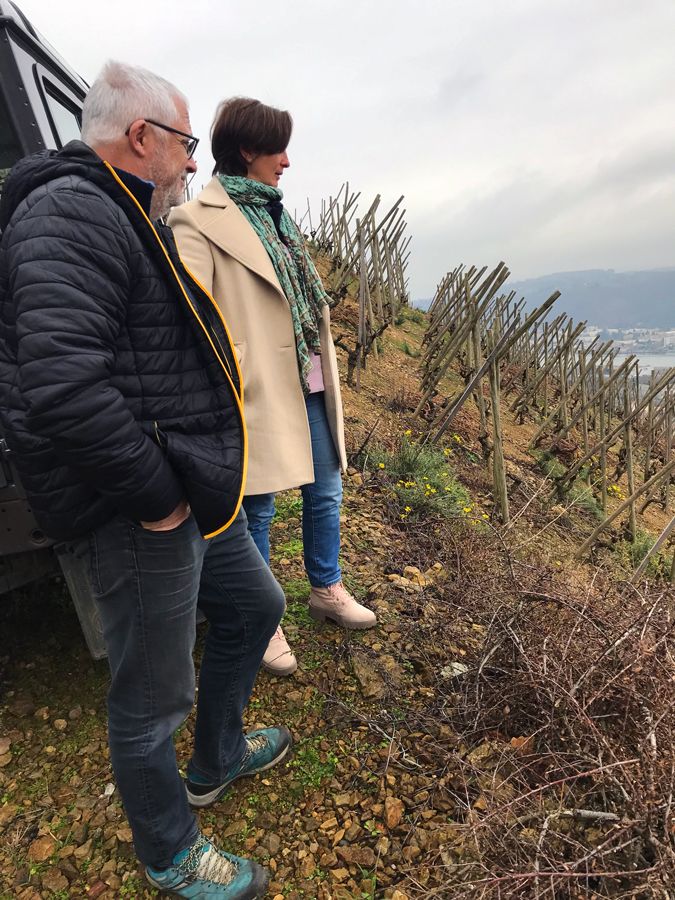 Gerin and Di on Cote-Rotie slopes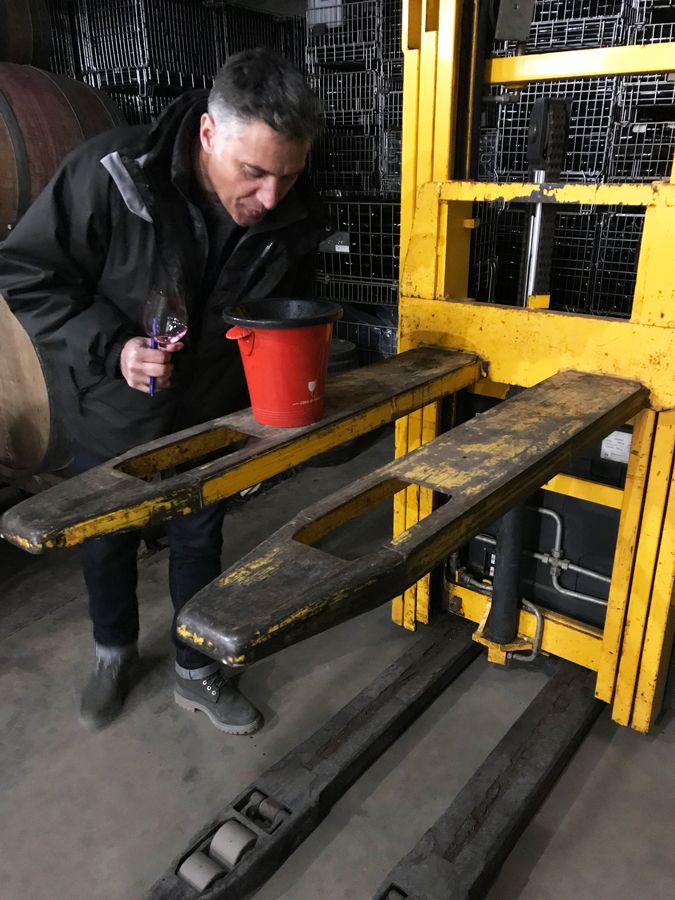 JC spitting again and again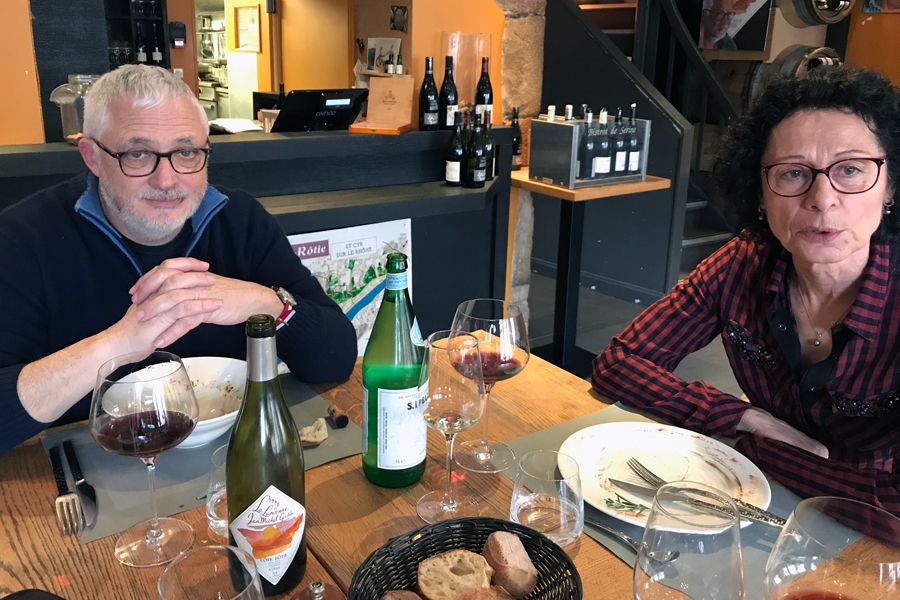 Monique and Jean-Michel Gerin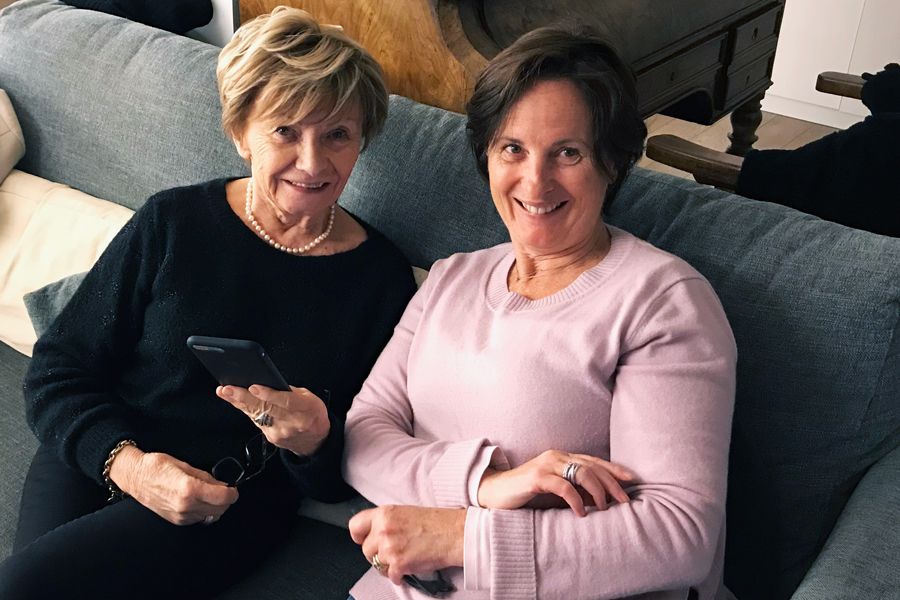 Mum and Di