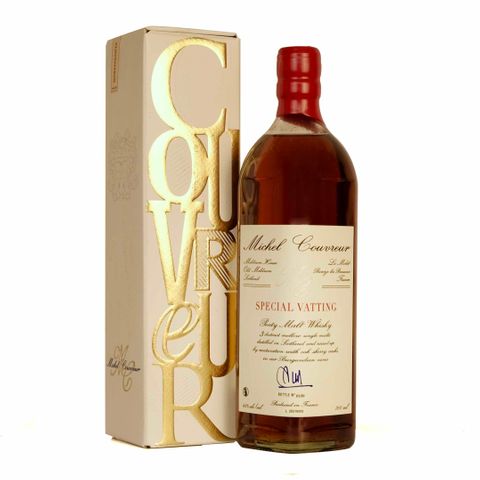 Special Vatting Malt Whisky 700ml
Description
Special vatting malt whisky is a vatting of three single cask whiskies distilled in Scotland each one having aged over 12 years in oak wood.
Fragrances of sherry, leather, tobacco, fruity wood with a silky texture, powerful and very length in mouth. An elegant vatting gathering mellow and sherry whiskies enhanced by the peaty younger whisky with a beige amber tint.

Consumed at room temperature as a digestive, it's the best companion of cigars.